I once asked a long-time Australian expatriate why he had made Indonesia his home for over 40 years. Was it the business opportunities? The social life? The temperate climate? He thought for a moment and answered: "The people. There are a few real bastards in politics and business, but most Indonesians, especially those without any great wealth, are incredibly friendly and kind."
He explained that when he first arrived here in the late 1950s to study at Yogyakarta's Gajah Mada University, he was soon invited to spend a weekend at a student friend's house in Central Java. He was warmly welcomed and shown to a comfortable bedroom. During the night, he got up to use the bathroom and was astonished to see his friend's parents sleeping on a mat in the corridor. They had given up their bedroom to a complete stranger. "I couldn't imagine my own parents ever giving their bed to anyone," he said.
Unfortunately, a few unscrupulous foreigners take advantage of the innate hospitality and generosity of Indonesians.
Frenza Fairuz Firmansyah, who lives in the city of Jember in East Java province, is a typically amiable young Indonesian man. A mathematics student at the University of Jember, he was awarded the title of Friendship Ambassador for Jember in October 2017.
On Sunday morning, April 8, Frenza was chatting with friends at a cafe near their campus when a tall blonde European woman approached them. Claiming to be a newly arrived tourist from Germany, the attractive woman introduced herself as Anna Maria. She said she and her husband, Robert, had a problem: their credit cards were temporarily blocked, so they had no money to buy food for their two young daughters. She asked if she could borrow Rp200,000 (US$14.50) for food.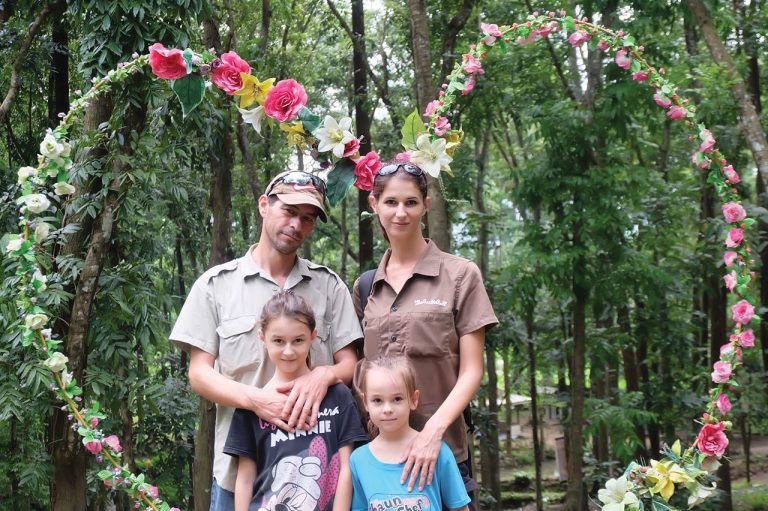 Feeling pity for the children, Frenza lent the woman Rp150,000. That's equivalent to more than two days' wages in Jember, where minimum wage is Rp1.9 million (US$137) per month. The family then purchased food and cigarettes at an Alfamart convenience store.
Frenza asked for Anna's mobile phone number, so he could contact her for repayment. He also photographed the data page of her passport, which gave her full name as Eniko Annamaria Hunyor and her nationality as Hungarian. Later that day, Frenza had one of his friends drive the foreigners back to their guesthouse in the Sumbersari area.
The following day, Anna contacted Frenza, saying she wanted to repay the loan by transferring funds from her German account to a local bank. She claimed the time difference between Indonesia and Germany meant she could not yet access her money. Frenza picked up the family near their guesthouse and treated them to a meal at his university's canteen.
The family wanted to do some sightseeing, so Frenza took them to Kotok Forest, a local attraction. He persuaded the manager to let them in for free, as the foreigners promised to take photos and share them on social media to attract more visitors from abroad.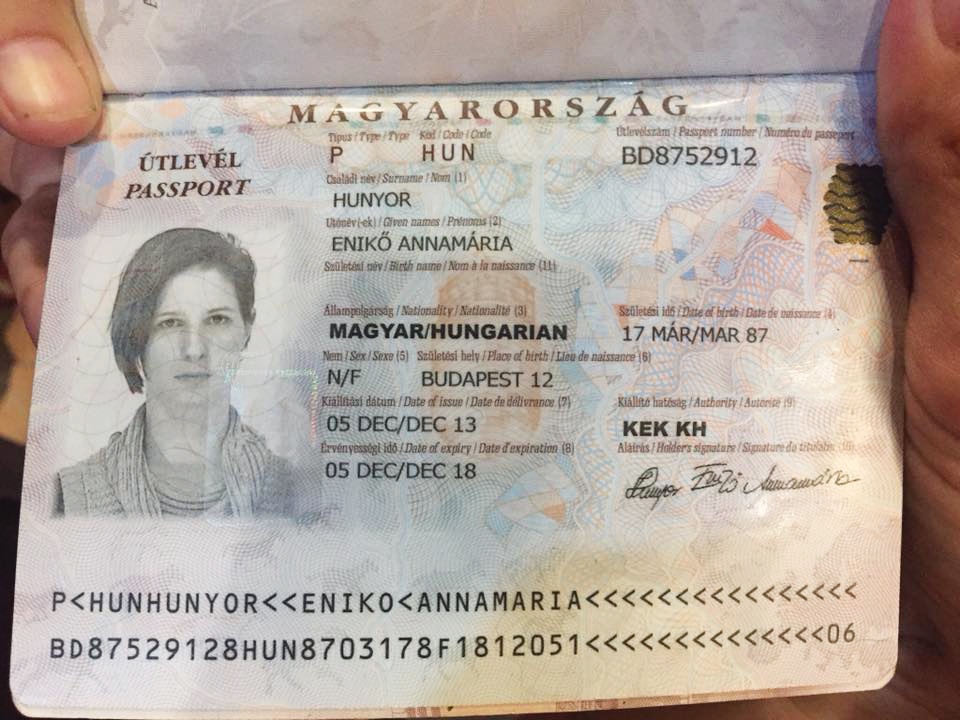 Frenza took some photos of his new friends with his Fujifilm X-A2 camera. They returned to the university campus at 2pm and Frenza bought lunch for the family. That evening, he met them at a cafe and paid for more meals. Anna asked to borrow his camera for the night, saying she wanted to copy the day's photos to her laptop. Frenza handed over the camera without hesitation, as he had arranged to pick up the family the next morning and show them around a local chocolate factory.
"At 6.30am Tuesday, I sent a WhatsApp message saying I would pick them up at 9.15am. At 8am, they replied: OK. At 9am, I sent another message that I was on my way, but the message went unread," said Frenza.
Arriving at the guesthouse, he was informed the family had checked out at 5.30am. They had taken his Rp7 million camera with them and did not answer his calls. Staff at the guesthouse said the foreigners had previously requested a free night's stay, seeking pity for their children. They also said Anna and Robert had spoken fluent Indonesian.
Frenza reported the matter to police, immigration officials and local transport terminals. He also made a Facebook post, warning others not to be tricked by the couple. He soon heard from other victims. The family had apparently visited churches in Jember and in the towns of Sidoarjo and Situbondo, claiming a wallet had gone missing. They would complain until people at the churches gave them money. Frenza also heard the family had recently lived
in Bali.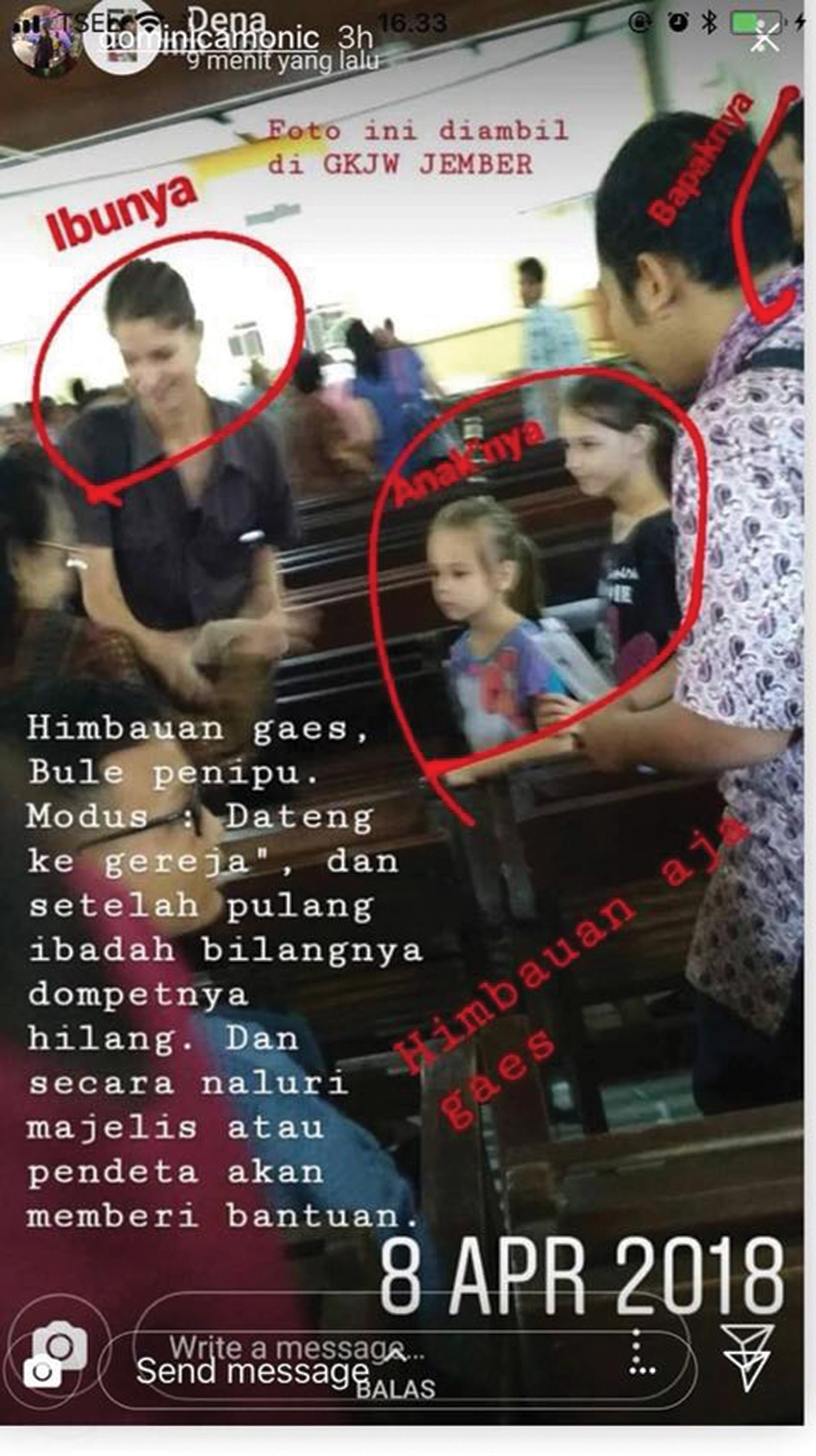 By the end of April police did not have any leads. Jember immigration office appealed to hotels and guesthouses to be on the lookout for the family and to use an online application to report on the presence of all foreigners. It also asked Foreigner Supervision Teams in each district to be more intensive in their monitoring.
Despite this experience, Frenza says he is still happy to help foreigners in need of assistance. "My parents taught me to do good to anyone, not to judge people by where they come from; although I am now more cautious. I once spent a month in Thailand, where the people I met were very kind, providing a lot of facilities and free entry, making me feel safe and welcome. So that experience made me want to return the favour to any foreigners visiting Jember, making them feel safe and comfortable here."
People like Frenza make Indonesia one of the friendliest countries in the world. Foreign scoundrels like Annamaria and her partner, as well as Europeans involved in recent cases of ATM skimming in East Java and Bali, are only adding fuel to fires of xenophobia being lit by opportunistic politicians ahead of next year's elections.
The Hungarian Embassy in Jakarta did not immediately respond to a request for comment.