Fraser Residence Sudirman Jakarta shares the Spirit of Ramadan with Pasukan Oranye Jakarta & Aisyiyah Setiabudi Orphanage.
In the spirit of Ramadan, Fraser Residence Sudirman Jakarta has initiated several Corporate Social Responsibility (CSR) programs to give back to the community. 
On 5 April 2023, the property donated delicious meals to Public Infrastructure and Facilities Management street officers or Pasukan Oranye Jakarta, to show appreciation for their hard work and dedication during Ramadan, despite the challenges of fasting. The food donation included a variety of traditional Ramadan dishes and it was warmly received by the street officers, who expressed their gratitude for the support.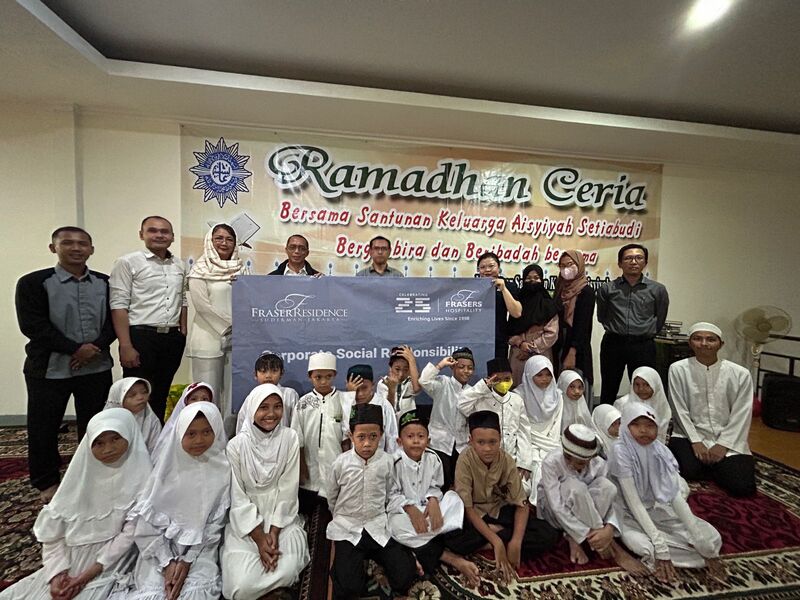 The following day, on 6 April 2023, Fraser Residence Sudirman Jakarta continued their CSR efforts by organizing a cleaning and repainting activity at Panti Asuhan Aisyiyah Setiabudi.
Fraser Residence Sudirman Jakarta also hosted an iftar dinner to breaking fast together with 20 children and provided gifts to the orphanage children' to support their daily and educational needs. The orphanage staff and children expressed their gratitude for the support they received, and the renovated facility is now a vibrant and welcoming space for the children to call home.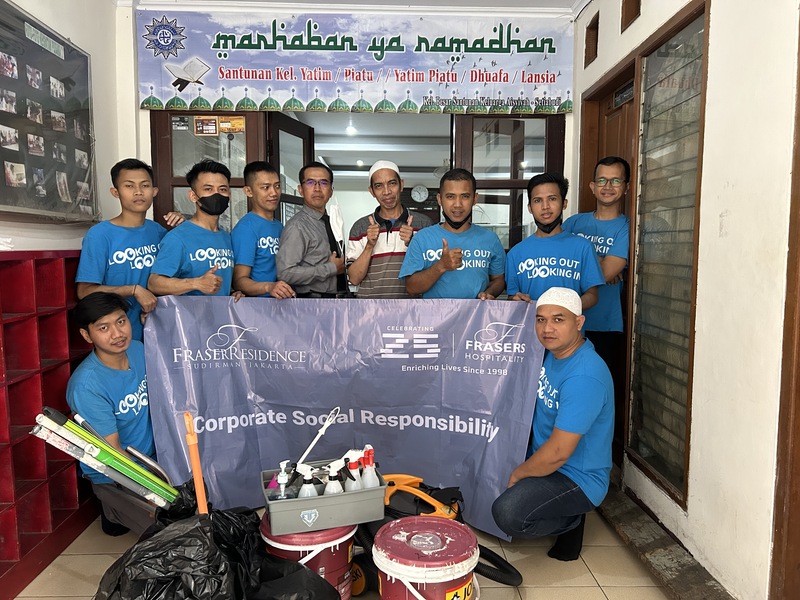 "Our CSR programs during Ramadan reflect our commitment to making a positive impact in the community. We are proud to support these causes and give back to those who need it most," said Saryanto Ary, Human Resources Manager at Fraser Residence Sudirman Jakarta.
These CSR initiatives align with Fraser Residence Sudirman Jakarta's ongoing commitment to Frasers Hospitality's purpose – Inspiring experiences, creating places for good. Fraser Residence Sudirman Jakarta will continue to undertake similar initiatives to support local communities and make a positive impact on the environment and those in need.