LGBT people in Indonesia are facing renewed pressure after a ride-sharing company's message of support triggered an anti-gay response in the world's largest Muslim-majority country.
In a message on Facebook that has since been deleted, Brata Santoso, a vice president at the ride-sharing company Go-Jek, wrote about a campaign called GOingALLin to celebrate Coming Out Day on Oct. 11.
"I'm happy to say that Go-Jek is taking diversity to the next level by the adoption of non-discrimination policy toward the underrepresented group, ie LGBT," Brata wrote, referring to the lesbian, gay, bisexual and transgender community.
"In the spirit of Coming Out Day, we wanted to give space for the brave ones who embrace diversity and share what freedom, self-acceptance, authenticity, equality and tolerance really means to them," Brata wrote.
A screenshot of the message went viral on social media and led to calls to boycott the app using the hashtag #uninstallgojek on Twitter.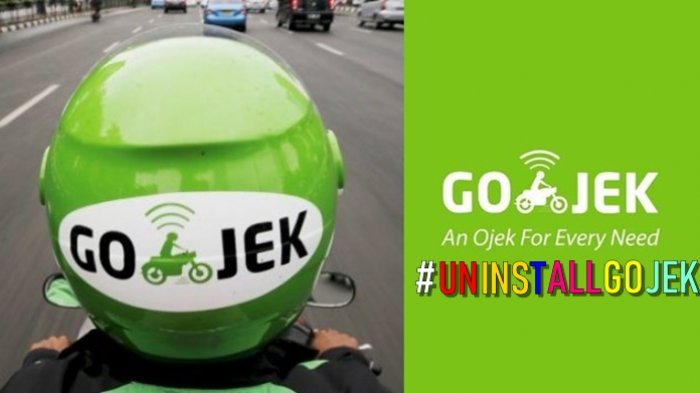 Since then, the company released a statement that the post was Brata's personal opinion.
"Go-Jek strives to hold up high the culture and values of Indonesia," it said.
On Thursday, a Go-Jek spokesman said the company required that Brata take part in social activities "to make him more sensitive," Tempo.co news website reported.
A day earlier, Religious Affairs Minister Lukman Hakim Saifuddin urged Indonesians to treat the LGBT community with empathy and respect, but he called their behavior deviant.
Conservative Muslims have accused Lukman of supporting the LGBT community because of his moderate views and because he attended an event in 2016 organized by the Indonesian Alliance of Independent Journalists where LGBT members were honored.
"It is our obligation as religious people and religious leaders to provide guidance to them with empathy so that they cease doing what they do," he said in a video message posted on the ministry's official Twitter account.
Homosexuality is not a crime in Indonesia except in Aceh where Sharia law is in force.
Source: Eurasia Review