Two major tourism events are expected to boost the number of visitors to Indonesia in the long term, including the recent Ciputra World Junior Golf Championship at Damai Indah Golf in North Jakarta, June 6 to 9.
The championship aimed to promote Indonesia's golfers as well as the country's facilities in an effort to boost sports tourism. The event is considered a huge success after 151 participants from 18 countries took part.
Indonesia boasts several golf courses across the country that match international standards. Batam and Bintan alone have at least 10 golf courses, with others in Jakarta and Bali already finding fans among foreign tourists.
Minister for Tourism Arief Yahya supported the call for golf to be developed as a tourism sport.
The Ciputra Junior World Golf Championship has been running for seven years, seeing an increase in the local golf tourism market – particularly among Japanese golfers.
The event is attended by players from across the world, including Australia, China, Taipei, India, Ireland, Japan, Korea, Malaysia, New Zealand, the Philippines, Singapore, South Africa, Thailand, Sweden, UK, Vietnam and Bangladesh.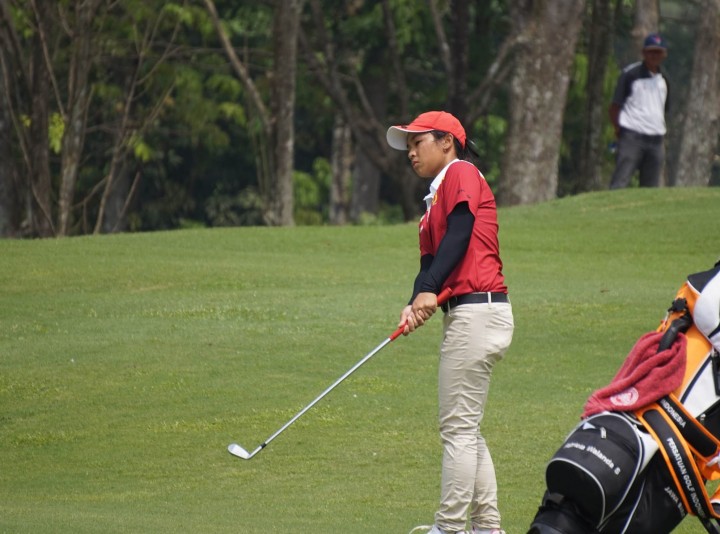 "On average, golfers spend around Rp.80 million (US$6,000) per visit. This is six times higher than what local tourists spend," Ministry of Tourism Foreign Marketing Deputy I Gde Pitana.
"Golf events have great potential to attract many foreign tourists. We will make Indonesia a golf paradise with full dinners and shows experience, spas, shoppings, serious tournaments, friendly visits and weekly golfing activities," added Tourism Development Deputy Esthy Reko Astuti.
Upcoming large events this year include the Ladies Golf Open Nongsa Batam on July 16-17, the Nation's Independence Day Celebration Friendly Golf Tournament on Aug. 31 and the Nongsa Cup Golf tournament Oct. 29-30.
For would-be tourists more inclined to stay off the green, the Wonderful Indonesia concert is expected to dazzle tourists heading to Libas Beach, North Central Timor, on Monday, June 19.
"This year's concert's theme is Wonderful Indonesia Atoin Meto. it is one of many ways to promote North Central Timor's tourism potential," Astuti said.
"Over 1,000 tourists from Timor Leste will cross the border just to see (headline artist) Mario G Kiau and enjoy the concert. Tourists may even spend the night. Wonderful Indonesia has also invited numerous local artists from Timor," Astuti added.
Image credits: Panduan Wisata, GolfAsia