Jakarta's mayor Basuki Tjahaja Purnama, better known as "Ahok," has often become the focus of the media. Some locals like the governor for his strong leadership style, but as recent events are showing, he also ruffles a lot of feathers.
In 2016, Ahok quoted a verse from the Quran that offended many local Muslims. The matter was then taken to court, with the governor being accused of religious blasphemy. Since then, hardliner groups such as the Islamic Defenders Front (FPI) and the Muslim Forum (FUI) have continuously organized rallies and protests calling for Ahok's ousting as Jakarta's governor.
Since the incident, Ahok has been in and out of court more than 14 times. There have been a string of mass protests in the streets (with some even turning violent). One of the latest and largest marches has been referred to as Aksi 212, which took place on February 21, 2017.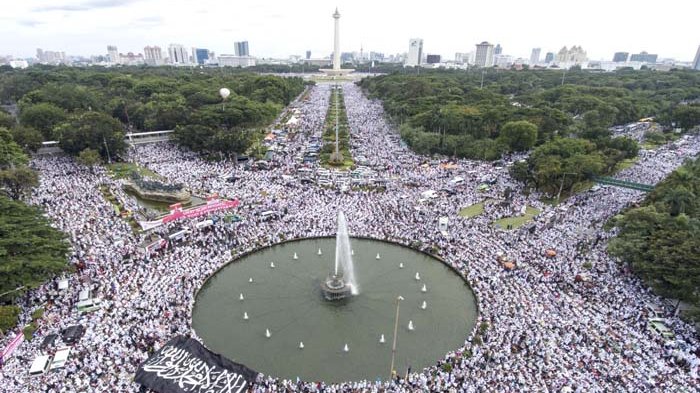 Earlier today, local media reported that there is yet another protest on the docket. This one is being called Aksi 313 and is scheduled for March 31, 2017. The march will be led by the FUI and the same protesters from Aksi 212 are confirmed to join the upcoming demonstration.
"We will begin with Friday prayer in Istiqlal Mosque, then we will march from Monas and the National Palace," said Secretariat General of FUI Muhammad Al-Khaththath. "We will ask President Jokowi to comply with the constitution and fire this blasphemous defendant, Basuki Tjahaja Purnama, as Jakarta's governor."
Local police are still discussing how to supervise the upcoming protest. Vice Chairman of the House of Representatives Fadli Zon stated that there is nothing special about the action, as this kind of protest activity has taken place many times before. However, he still hopes that this upcoming march will not incite violence.
In light of this news, expats are advised to avoid Monas, the National Palace and nearby areas during the protest. Local authorities have not yet given any officials warnings, this means daily activities will proceed as usual in the capital.
Image credits: Riauone, Serambi Indonesia