Meet Stephen Chatham, the well travelled family man who has a soft spot for Indonesia.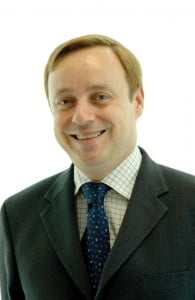 Hi Stephen, where do you come from?
I come from Australia, but was born in the UK before moving when I was 5 years.
What countries have you lived in before Indonesia and what brought you over here?
I have lived in the UK, Australia, Singapore, Hong Kong, Thailand, China and India as well as Jakarta in the 90s. Therefore, this is my second time living here.
How long have you been living in Jakarta? Did you move here alone or do you have a family?
I have been back in Indonesia for 2 to 3 months, previously in the 90s I was here for 5 years. Indonesia was the first Asian country that I have lived in and I have always had a soft spot for this country and I am excited to be back with my family.  I have three children aged two, 11 and 14.  I am blessed with a perfect family.
The Executive Centre provides serviced offices, how does a serviced office differ from a traditional office?
Serviced offices offer greater flexibility than traditional offices. Serviced offices are fully furnished office units in a professional business environment fully supported by a range of business services, including reception and telephone answering services, secretarial support, conference and meeting facilities, and high speed internet access and so on. Lease term for serviced offices can be as short as a month, unlike that of conventional office premises which normally ranges from 3 to 5 years. In terms of set-up time, serviced offices take merely 1 week to be ready for business, without the need to take around 4-6 months to deal with furnishing, designs and decoration.
Companies using serviced office can minimise their upfront capital investment by paying only for the space, administration, conference and IT facilities that they actually use, rather than investing long term in expensive conventional office space with all the set-up costs and overheads.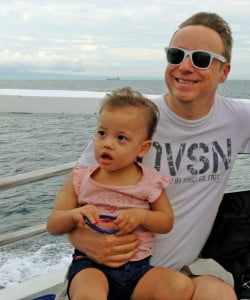 What are the benefits of a serviced office and what sets you apart from the competition?
In the current competitive and volatile global marketplace, time, money and effort are the three key components in driving businesses, and companies need to operate efficiently and quickly to sustain competitive edge. Serviced offices gives them the platform to adapt quickly and decisively to rapidly changing market conditions, resulting in better planning and therefore better business. With serviced office solutions, they can respond to the rolling short term solutions without capital investment while retaining lease term flexibility, rather than investing in long term space in an uncertain business environment.
By incurring  no start-up  capital, only  minimal  security deposits, and very short set-up time , companies can take  advantage  of  serviced  offices  in  order  to  reduce  their  risk  exposure.
What other services does The Executive Centre provide?
Apart from serviced offices, The Executive Centre is dedicated to providing virtual office representation services, conference and meeting facilities, and a broad range of business support services.
Tastefully designed by internally acclaimed designer Fiona Hardie, The Executive Centre in each location features stylish café and break-out areas, state-of-the-art video conferencing facilities and premium office suites graced with ergonomic Herman Miller executive modular furniture. Contemporary offices in various sizes can easily accommodate 1-20 persons and be elastically reshuffled into diversified layouts, and are equipped with the latest electronic i-Button locking system that provides 24/7 security and full audit trail monitoring. Firms and entrepreneurs looking to have an immediate presence can benefit from The Executive Centre's fully furnished, prestigiously located and highly secure serviced workplaces.
What are important questions to ask before purchasing or renting a commercial space such as an office?
They key questions to ask are: Are you starting a new business? Are you expanding your business in a new city / new country? Are you looking for space for a new short-term project?
The types of company which tend to utilise serviced office solutions include:
•    Small to medium size enterprises who need space, companies that are transitioning to a new location but are experiencing delays in its completion;
•    Project based organisations such as IT programmers, film production teams and lawyers working on a large project;
•    Businesses with headquarters situated abroad which require a representative office to test the local market;
•    Companies which already have their own traditional office space but have separate business units that they need to separate out from their main office due to a variety of reasons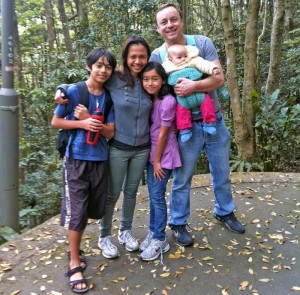 In your opinion, is it better to invest in commercial or residential real estate?
It depends on the investment cycle and the investment risk.  Landed property is the safest investment over the longer term as the amount of available land is finite.  The yield is lower, but capital appreciation will definitely be significantly higher and more consistent over the longer term.  Apartments offer a higher yield and there is also a margin in flipping apartments during the construction phase.  Flipping of apartments has worked over the past few years and is likely to continue for at least another 2 years before potentially entering the bubble phase.  Strata title commercial offers the highest yields and will continue to go up in price until 2nd half 2014, but with considerable supply likely to come on line the medium term outlook is more clouded. Personally I would invest in landed property for the longer term and apartments in the shorter term.
What do you when you are not working? Do you have any hobbies?
I have a number of hobbies including, barbecuing with friends, skiing, watching movies, chess and dining out.
Thank you Stephen! To get in touch, please email [email protected]