With an unwavering passion for exploration and a deep love for Nusa Lembongan, Mal and Tania Walker have become synonymous with providing exceptional travel experiences to visitors from around the world.
Mal and Tania Walker are the dynamic duos behind The Lembongan Traveller, a renowned boutique travel agent that has carved a niche for promoting Nusa Lembongan as a captivating travel destination.
Let's get to know them better here as Indonesia Expat has dug out their wonderful experience and journey stories.
Hi Tania and Mal! Kindly introduce yourselves to our readers.
Coming from Dunsborough, a small coastal town in the southwest of Western Australia, we first visited Nusa Lembongan with our young children in 2005 and immediately fell in love with the island, the people and the way of life.
Mal has a background in accounting and business management, and Tania has a marketing and business development background. We have combined our skill sets to own and operate a range of businesses over the last 25 years.
Since moving to Lembongan in 2018 when we relocated the business from Dunsborough, we now split our time; living the island life and also making sure we still connect with family and friends in Australia.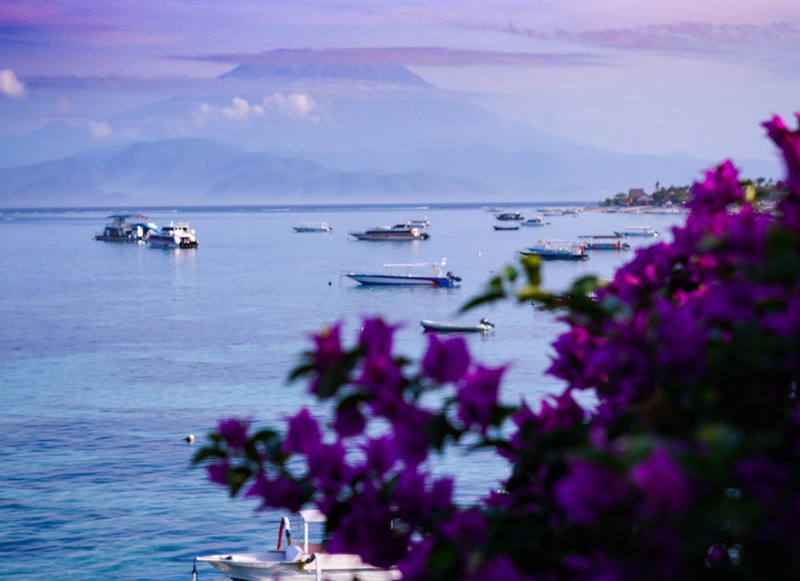 May we know the reasons you moved to Nusa Lembongan? How does it feel to be there?
Through the lens of our personal experience in tourism marketing and business development, we saw the opportunity for Nusa Lembongan to be "put on the map" and promoted as a destination beyond Bali.
In August 2013, after landing back in Australia with the holiday blues, we brainstormed how we could one day create a business so we could spend more time in Lembongan. This is when the idea of The Lembongan Traveller was formed. The business steadily grew by the mid of 2017, so we made the decision of moving to Lembongan as a "trial" with the aim to set up The Lembongan Traveller HQ on the island.
We arrived in March 2018 and haven't looked back!! Once based on the island, we saw new opportunities for The Lembongan Traveller and quickly diversified our business model to include villa/property management.
In short, the reason we moved to Lembongan was for a lifestyle and to gain the work-life balance we had always dreamed of. We wake up every day feeling extremely grateful to be able to live here. Lembongan is definitely not just our second home, we now consider it as HOME.
As the owners of The Lembongan Traveller, please briefly tell us about it.
The Lembongan Traveller is a boutique travel agent dedicated to promoting Nusa Lembongan as a travel destination, 30 minutes from Bali. We offer a personalised, all-inclusive service to assist people in booking accommodation, boat transfers and island activities. We are the only agent to have an office in Lembongan, with a reservation team available seven days a week to help guests with their holiday plans and we have something to suit every budget.
Our portfolio of properties includes Lembongan's most luxurious private villas, family-friendly resorts and boutique accommodation that is dedicated to the environmentally-conscious traveller.
On top of our website, guests can download our FREE island app with tips on all our favourite restaurants, day spas, yoga shalas, surf schools, dive centres, snorkelling trips and loads more, including maps, all at your fingertips. We love sharing the "Lembongan Love" and making our guest's island holiday dreams come true.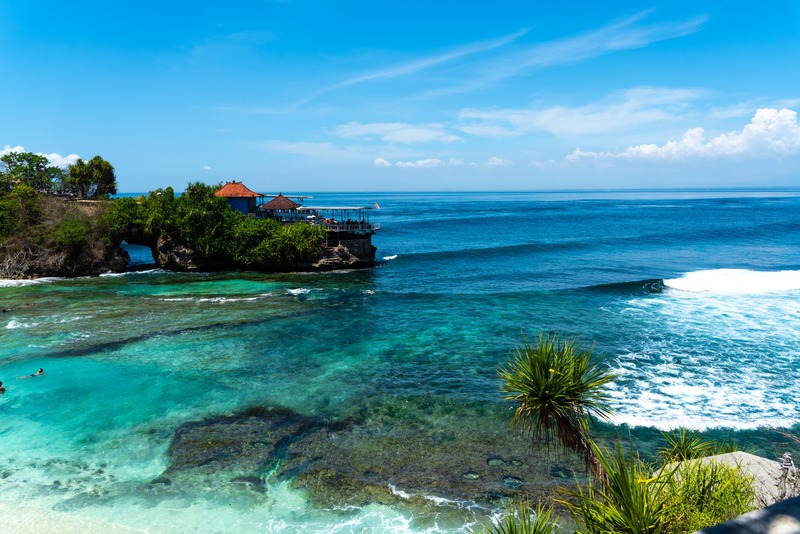 Complete this sentence: Nusa Lembongan is a perfect place for …
An escape from everyday life, to relax and recharge whilst being surrounded by nature and a culture that leaves you feeling reconnected to the simple things in life.
How would you describe the opportunities and challenges for your business?
As the only agent with an office, including operational, management and reservation teams based on Lembongan, the opportunities are endless. We continue to strive to be the "one-stop-shop" resource of information for people planning to visit Nusa Lembongan, by partnering with local business owners across all areas of tourism.
COVID-19 presented the biggest challenge to us as a business and to the local community, it was a time that was extremely difficult for all, however, we united and together have prospered. Having this once-in-a-lifetime challenge in our "tool-kit" we are now prepared with resilience and motivation to face any new challenges in our path.
Why do you only focus on the Nusa Lembongan area? What makes the location stand out among other places in Bali, especially for business purposes?
Nusa Lembongan has some very special attributes that we as business owners are extremely aligned with:
It is surrounded by a pristine ocean, providing a playground for water lovers

The incredible local community is the backbone of the island and visitor experiences

Nusa Lembongan offers a great alternative to frequent Bali visitors who are growing tired of the main island's congested traffic and looking for a quieter, real village vibe
We believe in delivering an extremely high level of customer service and this is best achieved when you intimately know your product, hence our focus is dedicated to Nusa Lembongan.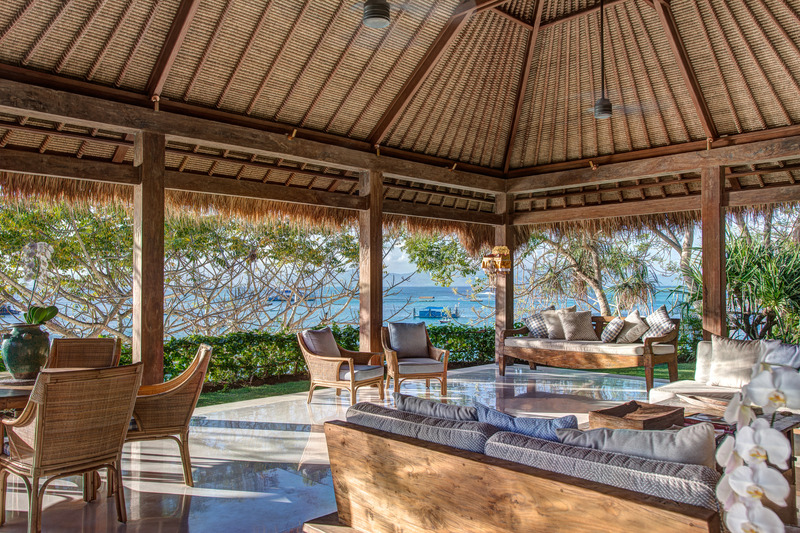 How has tourism impacted the local business environment in Nusa Lembongan, and what are the emerging trends in the tourism sector?
The expansion of tourism in Nusa Lembongan has transformed the local business environment, creating new opportunities for economic growth and diversification. These new business ventures have ensured increased financial stability for locals, as a result, many have moved away from the traditional fishing and seaweed farming industries.
In a couple of years, the visitor experiences available on Nusa Lembongan have been significantly elevated creating an enticing appetite for new and repeat visitors seeking adventure, wellness, culinary experiences, ocean activities and so much more on their island holiday.
In addition to experiences, the range and level of accommodation on Nusa Lembongan have also been enhanced, offering luxury private villas, family-friendly resorts and also budget-conscious bungalow-style accommodation.
Through the combined efforts of local and expat business owners, there is an emerging trend for Lembongan's tourism sector to have a strong focus on conservation and sustainable practices. This includes a community effort to reduce single-use plastic and promote environmentally responsible initiatives.
The Lembongan locals are extremely hard-working and hospitable – these endearing attributes ensure visitors to Lembongan leave with lasting memories.
How do you both spend your time living in Nusa Lembongan? What would you recommend to expats who visit there for the first time?
We live on Nusa Lembongan, which is a 30-minute boat ride from mainland Bali. We adore the laid-back village vibe, where the main form of transport is by scooter and traffic is not an issue. Being surrounded by the ocean where we can surf, swim, dive and snorkel in pristine waters is part of our daily routine we cherish.
For us personally, to be immersed in the close-knit local community with our work commitments and personal interests makes for a well-balanced lifestyle, although it's not all sunsets and cocktails!!!
The slower pace of life on Nusa Lembongan is definitely an attraction for anyone seeking peace and tranquillity away from the hustle and bustle of the city. Come visit, you will not want to leave!!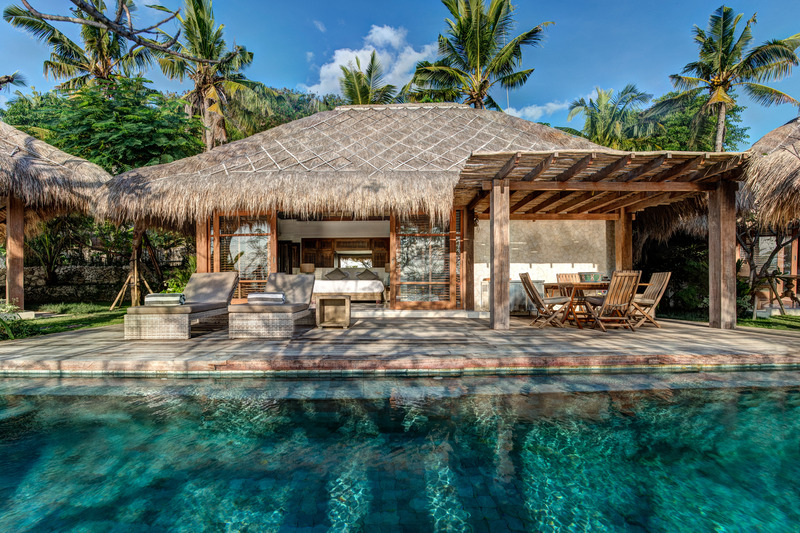 Any future plans you want to share with us?
As tourism has returned to Lembongan since COVID-19, we are continuing to develop The Lembongan Traveller as the premier travel agent (and one-stop-shop) within the tourism sector for Nusa Lembongan. We are dedicated to improving and building our resources so the customer experience we deliver remains seamless and personalised. Our team of Lembongan locals, consider it a privilege to be able to share their island home with visitors and assist them in creating lifelong holiday memories.
We are also excited to continue our work in the community via our charity "Love for Lembongan". "Love for Lembongan" was born during a global pandemic and showed us how the spirit of giving, hope and human connection is fundamental in times of crisis. We will continue this legacy in the "good times" as our way of giving back to the community and saying thanks for sharing their island with so many of us.
How can our readers get in touch with you two and The Lembongan Traveller?
Our reservations office is open seven days a week from 8am-5pm, and can be contacted by: