Meet Dan Boylan. Writer, filmmaker and creator of Call to Poetry.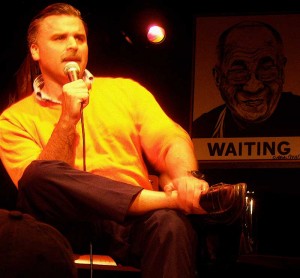 Dan, can we start with a little background information? Where do you come from, where did you grow up?
I was born in one of the most historic parts of the United States, the outskirts of Boston, to a mother who sang me songs when I was a child. I left Boston in my 20s for Hong Kong and have worked, lived, and had some seriously close scrapes, in more than 40 countries since. My trip has been fast and wild and I thank destiny I am still here.
You started off as a journalist, were there any moments that stand out in your career?
An early investigation I did in Massachusetts uncovered problems at the state   gun registry and that reporting probably saved lives. In later years, I worked with the Associated Press covering coup d'états, tragedy and chaos. After 9/11, I worked across the Muslim world and at one point realized I had been in more than a dozen buildings targeted by al-Qaeda.
When did you make your first foray into film and how did it come about?
I grew up in the same house as my cousin Guy Taylor, who is like a half-brother because our mothers are identical twins. In 2006 I had just left Baghdad and he had been reporting from Damascus. We met in Beirut, stayed up all night talking and had a sunrise swim along the waterfront. There in the Mediterranean we decided to make films about the madness of our age with a global perspective. Talk about humble! I laugh aloud now thinking what we got ourselves into!
What kind of films do you produce?
Short film comedies. One, a satire about terrorism called "A Free Radical" did well at the 2008 Cannes Film festival. We also made the comedy short "Clam Pie" about an older woman's dream of heaven. This included a suitcase dropping from the sky and an opera singer. Clam Pie won more short film awards in 2009 than any other short in the US that year.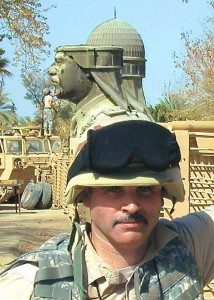 On top of journalism and film, you are also a poet. When did you get serious about writing poetry?
Something deep inside made me scrawl drunken poems on the walls of a legendary Hong Kong bar called Club 64. Like a smoky joint from Paris of the 1920s and full of writers, artists, mobsters and a magnificent middle-aged Chinese Lesbian who ran it, the crowd at Club 64 loved the poems and the forces that made me write them followed me to Kabul and Baghdad, where I spent 2005 and 2006. The wars, especially in Baghdad, were awful and made some of us worry we were losing our minds. To re-find my sanity, I began writing poetry.
What themes do you explore through your work?
I love crashing anger into laughter. You also need to master time and space compression to locate the silence needed within a truly great poem. This has something to do with balancing masculine and feminine energy and is impossible to explain, it just happens. Being a chap who wrestles them constantly, I also love demons. Earlier this year I wrote a poem called Run, which goes: One demon can be outrun. More than one and you're done.
Who or what influences your work?
Speak what we feel, not what we ought to say. That is the third to last line of Shakespeare's King Lear and I try and write poems that way.
Cities also inspire me, like Jakarta. I first visited in 1991 when I was 20. As a journalist I covered 1998 and as a Fulbright Scholar I lived south of Blok M in 2001-2002. Those who love Jakarta love her because she is where genesis meets the apocalypse and it often feels like Van Gogh has painted the street scenes that pass before me. Rumbling bajajs, old Javanese compassion in an Ibu's eyes, saffron coloured water spraying from pipes as school children sing and the call to prayer wakes you long before sunrise. Jakarta is the biggest city in the tropics and one of the world's greatest and she has taught me so much over the years and I love her for her flaws as well as her beauty.
You were behind the critically acclaimed 'Call to Poetry' event in Turkey earlier this year, could you tell us about this event and what you hoped to achieve?
At the Call to Poetry Istanbul we celebrated the history of poetry with a dramatic reading of the world's oldest love poem, which is housed in the Istanbul Archaeology Museum. It's a little clay tablet the size of a cell phone and it is a great rowdy read, very erotic and fun. We also had a portion of the evening dedicated to poetry of the Arab Spring. We had a sell-out crowd and people were hanging from the rafters. The overall goal was to find the right texture and create the right space to make the audience feel comfortable with words they might otherwise ignore, like ancient love poetry. The audience trusted the words and the performers enough that we took them to the edge and let them look down.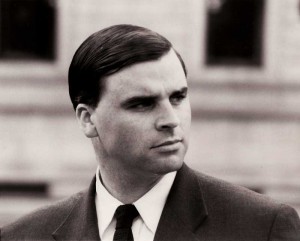 The next Call to Poetry event will be held here in Jakarta. Why did you choose Indonesia as the next venue?
As I say, I love Indonesia. One of my best friends is anthropologist, John MacDougall, who turned me onto the work of Chairil Anwar years ago when we were college students. We would burn clove cigs, drink Bintang and let Anwar transport our souls. It was glorious. I also knew many folks here like John McGlynn, the founder of Lontar, and Joe Cochrane, the President of the Jakarta Foreign Correspondents Club. When I mentioned holding a Call to Poetry in Jakarta they thought it would be a great way to showcase Indonesian poetry and provided huge support, as did the Face Bar and Jakarta International Fringe Festival.
At the end of this year I think we will hold a Call to Poetry in Phnom Penh and for next year, so far, Moscow and Cairo are in the works, in addition to a major show in Boston on July 4th.
What are your thoughts on the local poetry scene here in Indonesia? Are there any poets that stand out?
I have always been a great admirer of Goenawan Mohamad, his journalism, activism and poetry. Also Joko Pinurbo and Sitok Srengenge. We are fortunate to have some of these poets at the Call to Poetry and we will read poems from all of them. We will also have Ancient Javanese love poems and some great music.
Could you share a line of poetry that holds the most meaning to you?
I have long loved Haikus and groove seriously to the work of mighty old Basho, the greatest haiku poet who lived about 400 years ago. Many Haikus are screwy and make little sense when translated, but I recently read this from Basho and loved it.
In the moonlight a worm
Drills through a chestnut
Silently
Thank you Dan. To get in touch, email [email protected]