Embark on a journey of unparalleled experiences as The Westin Ubud Resort & Spa unveils The Westin Farm, a captivating haven where the ordinary transforms into the extraordinary.
Nestled amidst the lush landscapes of Ubud, The Westin Farm is a treasure trove of enchanting encounters that promise to make your stay truly exceptional. 
At The Westin Ubud Resort & Spa, every moment transforms into a cherished memory, and each corner presents an opportunity for new and exciting adventures. The introduction of The Westin Farm elevates the guest experience to new heights, promising a delightful journey of relaxation, discovery, and connection.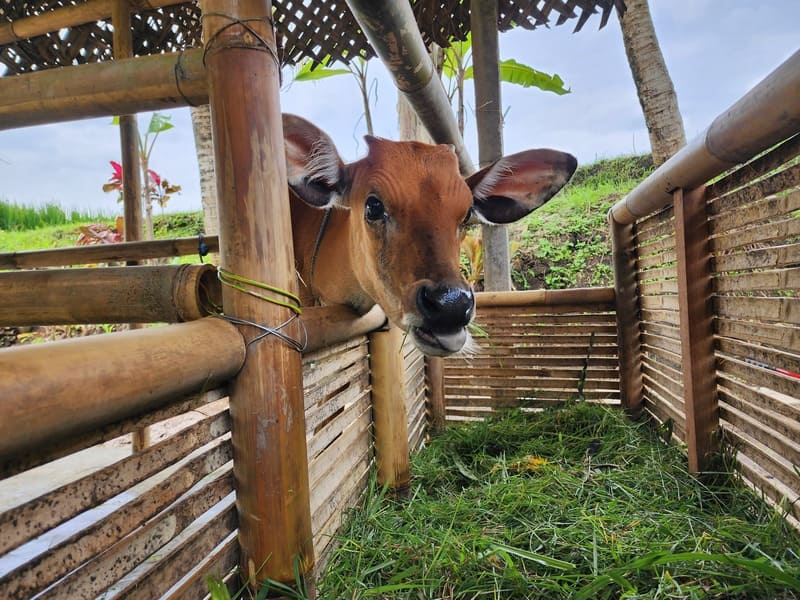 Feed The Animals: A Day of Furry and Feathery Friends 
Imagine a day spent in the company of charming animals, an experience that both kids and adults will treasure. The Westin Farm invites you to get up close and personal with chickens, ducks, fish, and cows, offering a unique chance to participate in their mealtime activities. As you bond with these adorable creatures, you'll gain insights into their lives and learn about the importance of responsible care. The farm provides a platform for fun-filled education, where furry and feathery friends become companions on a shared adventure.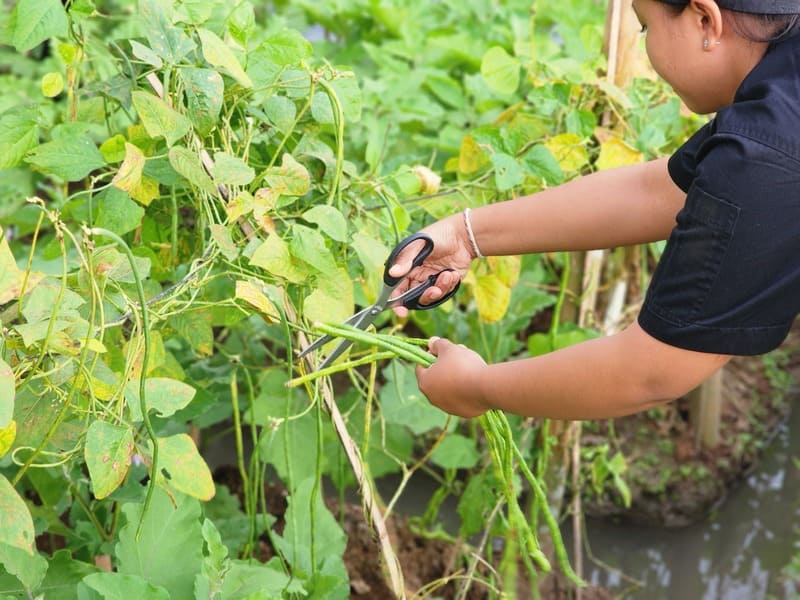 Chef's Garden: A Symphony of Flavours
Discover the essence of culinary excellence at Chef's Garden, an enchanting oasis brimming with heirloom vegetables, aromatic herbs, and delicate microgreens. Each ingredient is meticulously nurtured to reach its peak, offering tantalising flavours that delight the senses. Guided by a "seed-to-plate" philosophy, Chef's Garden ensures a seamless journey from nature to the plate. Sustainability takes centre stage, with practices such as crop rotation, composting, and natural pest control contributing to soil health and ecosystem preservation. Chef's Garden not only tantalises the taste buds but also champions responsible agriculture.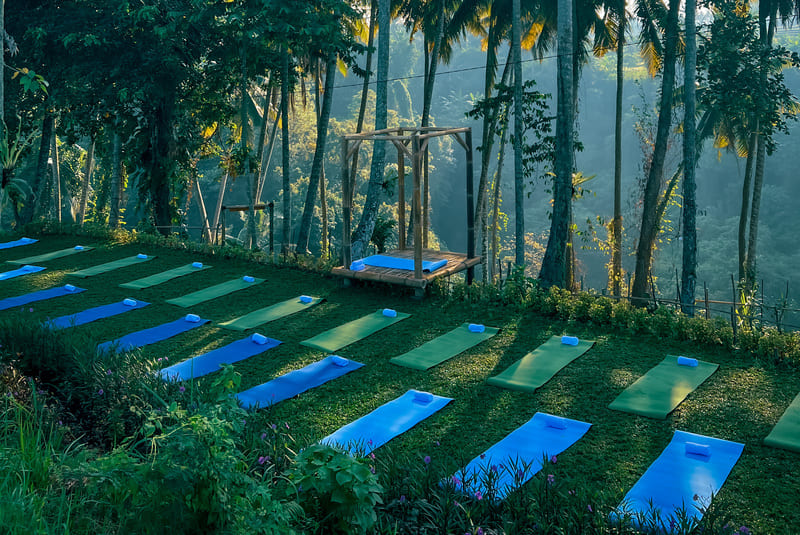 The Wirya Terrace: A Haven of Serenity
Immerse yourself in the harmonious atmosphere of The Wirya Terrace, nestled amidst tiered rice fields and embraced by lush tropical rainforests. This serene haven offers the perfect backdrop for enriching yoga experiences, fostering balance and unwavering concentration. With a diverse range of yoga styles and proficiency levels, The Wirya Terrace stands as a hub for transformation and revitalisation. Led by seasoned instructors, each session becomes a  journey of self-discovery and rejuvenation, accompanied by the soothing melodies of nature.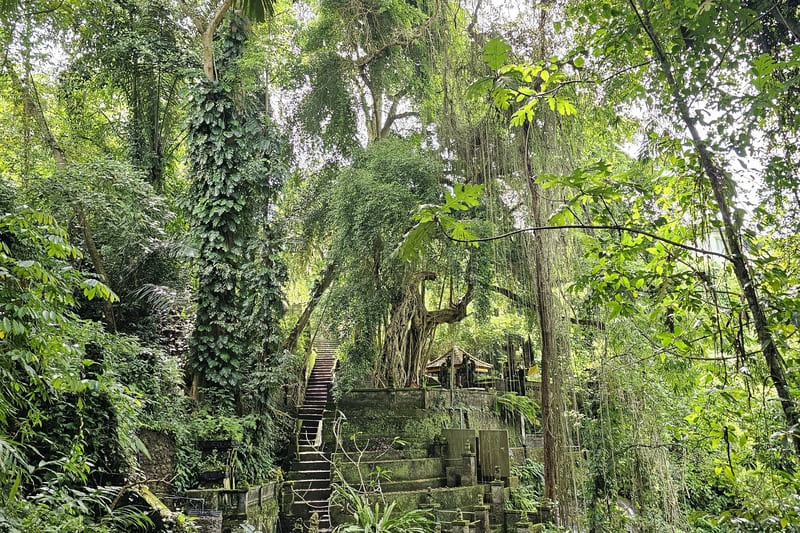 Tirta Temple: Uncover Hidden Treasures
Embark on a thrilling adventure to reach the breathtaking Tirta waterfalls, traversing dense forests and uncovering hidden treasures along the way. As you follow winding trails and feel the excitement build, you'll immerse yourself in the joy of exploration. Tirta Temple promises an unforgettable journey filled with thrills and discovery.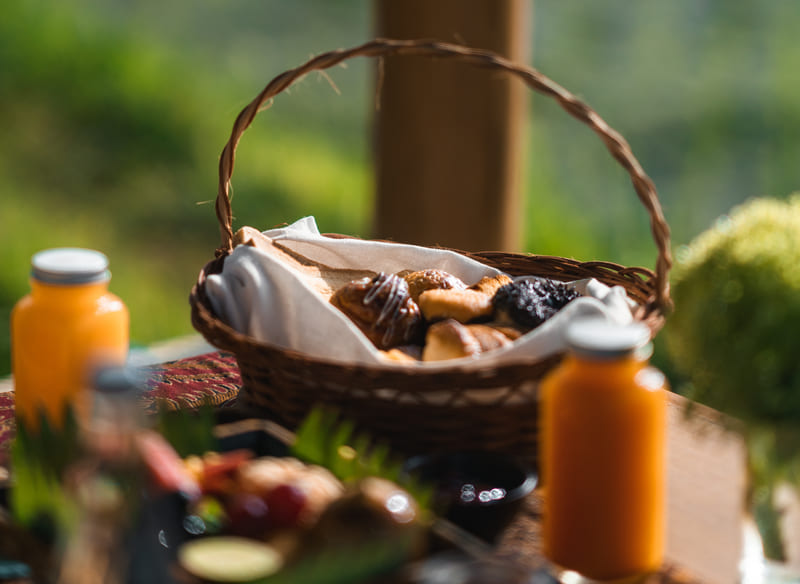 Indulge in Breakfast and Afternoon Tea 
The Westin Farms isn't just a place of adventure – it's also the perfect setting to enjoy a serene breakfast or afternoon tea. Surrounded by the beauty of vast green rice paddies, sharing these moments with loved ones creates a truly unique and unforgettable experience. 
Are you ready to unravel the hidden wonders of The Westin Farm and embark on an extraordinary journey? Join us at The Westin Ubud Resort & Spa and let the magic of The Westin Farm transform your stay into an unforgettable adventure.