Jakarta, the vibrant capital city of Indonesia, boasts an array of luxurious spa retreats that promise a haven of relaxation and rejuvenation.
From opulent hotels to chic boutique spas, the city offers an exquisite selection of pampering experiences for both locals and visitors alike. Step into a world of bliss and tranquillity at these luxurious hotel spas in Jakarta, where expert therapists skilfully administer a variety of treatments, ranging from traditional Indonesian to modern wellness therapies.
Without further ado, let's see the following list of the best luxurious hotel spas in Jakarta: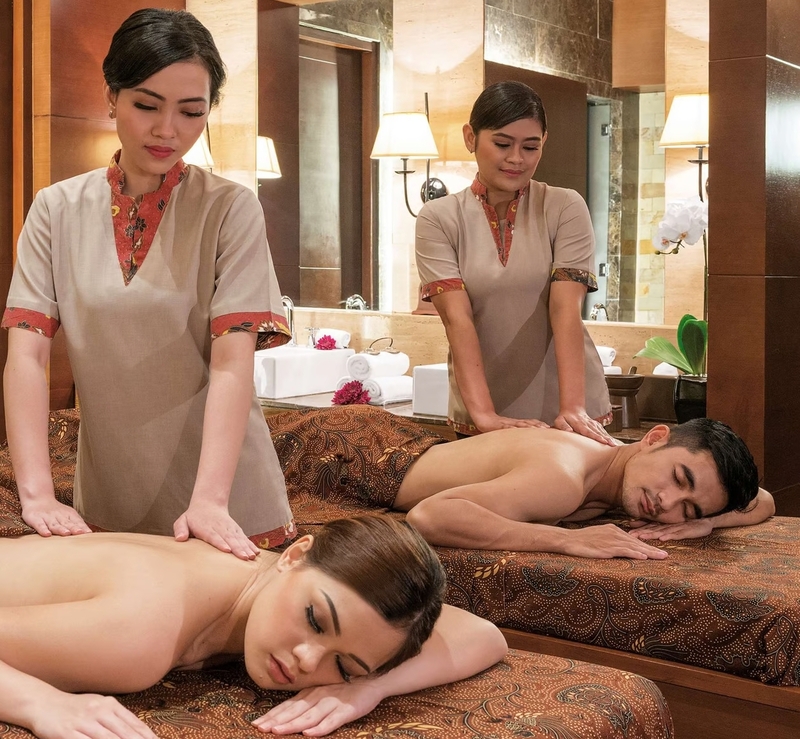 Kempinski The Spa
Experience the local and traditional treatments, administered by skilled therapists, that will awaken your senses. Embrace a captivating journey inspired by ancient Indonesian rituals and immerse yourself in the unforgettable offerings of Kempinski The Spa.
Besides massage and facial treatment, this spa also offers you various treatment packages, such as Sumatra Sunset, Bali Island Experience, and Royal Java.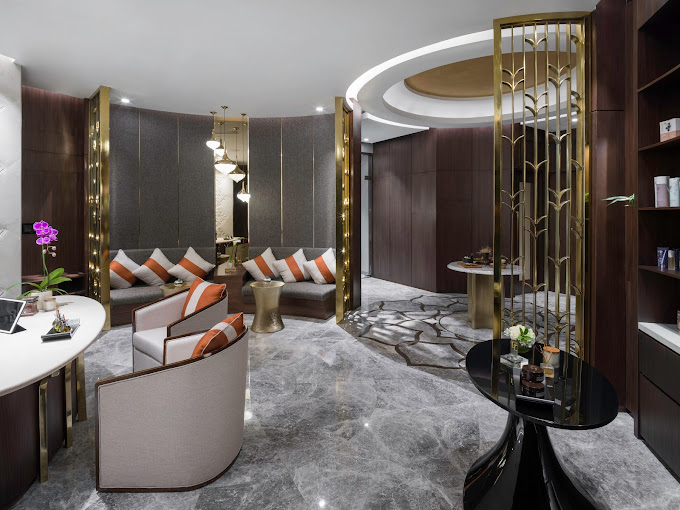 Inaria Spa
Located at InterContinental Jakarta Pondok Indah, Inaria Spa combines age-old recipes and traditions passed down over generations. Utilising native fruits, herbs, and roots, Inaria Spa creates genuine remedies that nourish the mind and body. The spa presents a chance for healing and rejuvenation, leaving a lasting impact even after you step out of the treatment room. With a holistic approach tailored to address your physical, emotional, and spiritual needs, treatments facilitate an organic healing process, that unfolds naturally.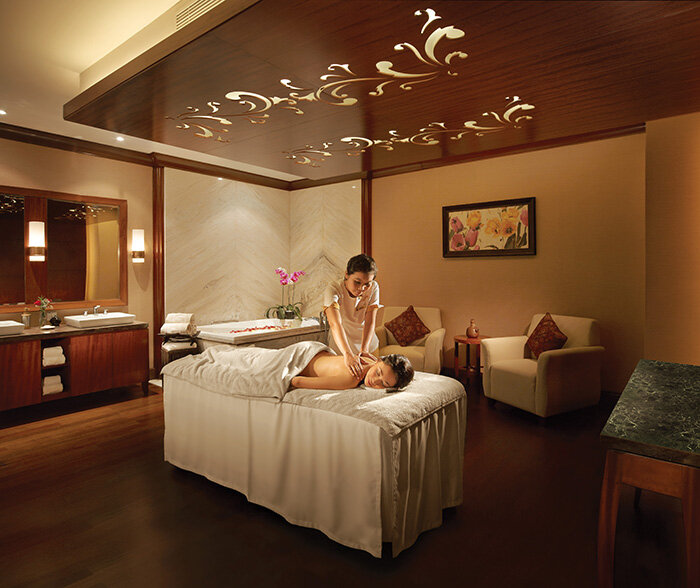 Chi, The Spa
Chi, The Spa takes inspiration from the mythical realm of Shangri-La Jakarta, where individuals find personal serenity, enchantment, and overall well-being. The spa's offerings are rooted in genuine natural healing techniques derived from traditional well-being customs observed across various Asian cultures. These treatments can be tailored to align with your specific health and wellness objectives. Experience the relieving massages, body treatments, and facials, including the Healing Hot Stone, The Sanctuary, Detoxifying, Dermalist Detox, etc.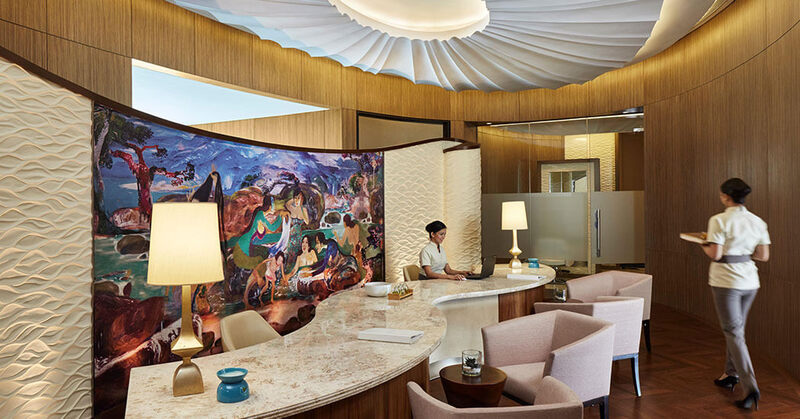 Raffles Spa
Immerse yourself in a time-free sanctuary at Raffles Spa, dedicated to providing respite for Raffles Travellers from the busy streets of Jakarta. Within this oasis, you can indulge in an array of lavish experiences encompassing diverse massages, body treatments, facials, and exclusive spa day packages like the Indonesia Heritage Experience, Facial Treatments, and Body Treatments.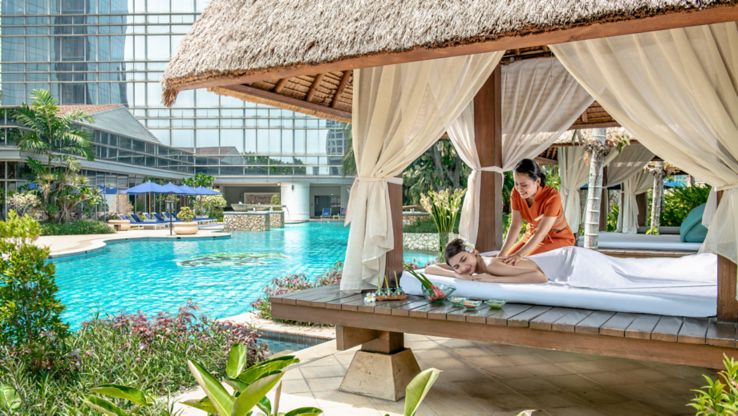 The Ritz-Carlton Spa
Located amid abundant tropical gardens, The Ritz-Carlton Spa boasts 21 opulent treatment rooms, including the city's sole two Couple Spa Villas featuring private outdoor jacuzzis. The spa offers an array of rejuvenating treatments, such as aromatic massages, facials, and various other services like Body Scrub, Body Wrap, Couples Massages, Facials, Foot Baths, Lip Treatment, Steam Room, Therapy Baths, and more.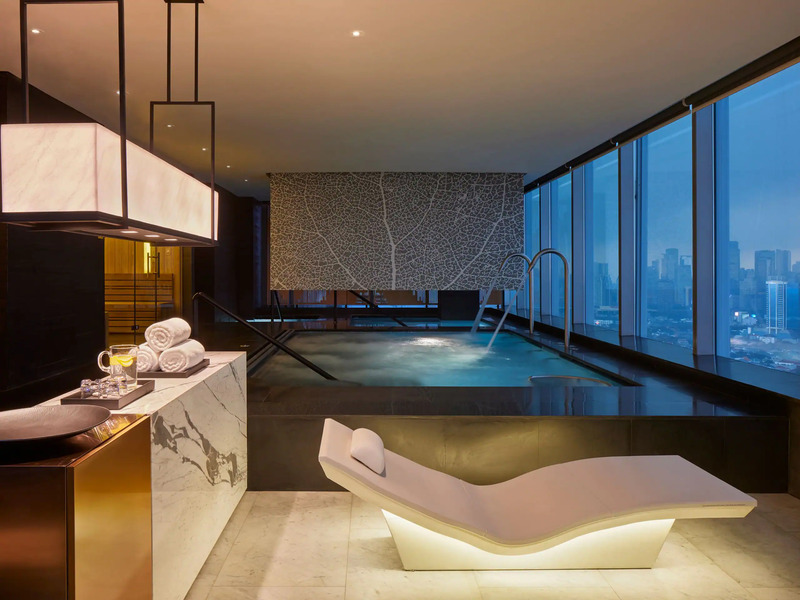 The Spa at Park Hyatt Jakarta
Blending ancient Indonesian healing practices with modern innovation, The Spa brings these traditions into the modern era, providing a wealth of wellness opportunities through advanced aesthetic treatments and revered body therapies. The Spa offers a harmonious combination of natural elements, allowing you to transcend the pressures of urban life and embrace a profound sense of spiritual upliftment amidst a serene atmosphere of natural well-being. Experience various massage packages, including The Signature, Relaxing Aromatherapy, Lava Stone Massage, Herbal Compress Therapy, and many more.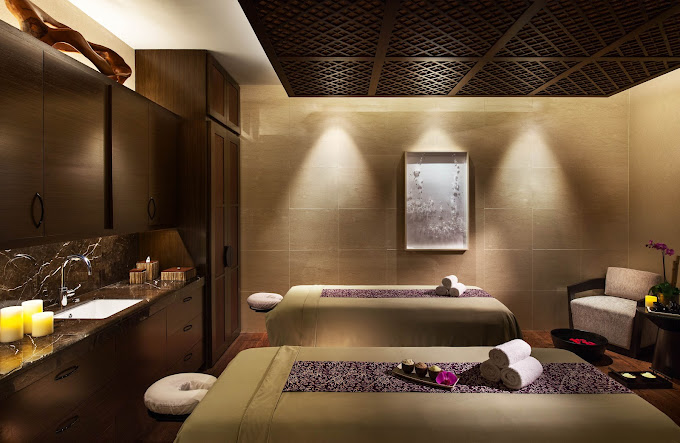 Willow Stream
At Willow Stream Spa, you'll discover a sanctuary where you can unwind, relax, rejuvenate, and savour a tranquil escape to replenish your vitality within any of the nine well-appointed treatment rooms. Embrace renowned treatments such as Ginger Renewal, Peace of Mind, Caviar Acculift Facial, Willow Stream Signature Massage, and a variety of other exquisite offerings.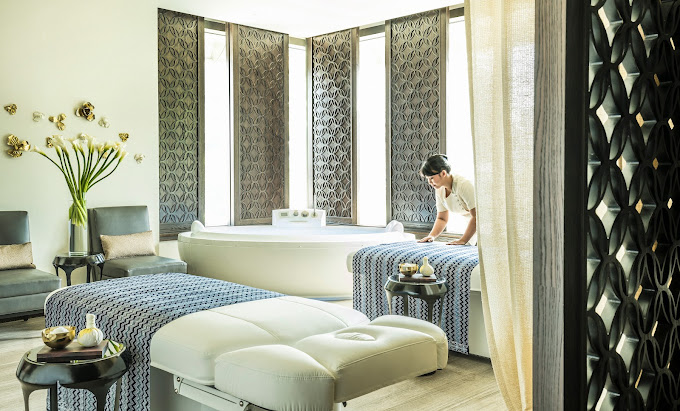 The Spa at Four Seasons Hotel Jakarta
Welcome to The Spa at Four Seasons Hotel Jakarta and immerse yourself in a world of luxury and pampering, where their expert therapists curate personalised experiences to cater to your specific needs. From soothing massages to bespoke facials and holistic therapies, The Spa helps you embark on a journey of relaxation and wellness, leaving the stresses of urban life behind.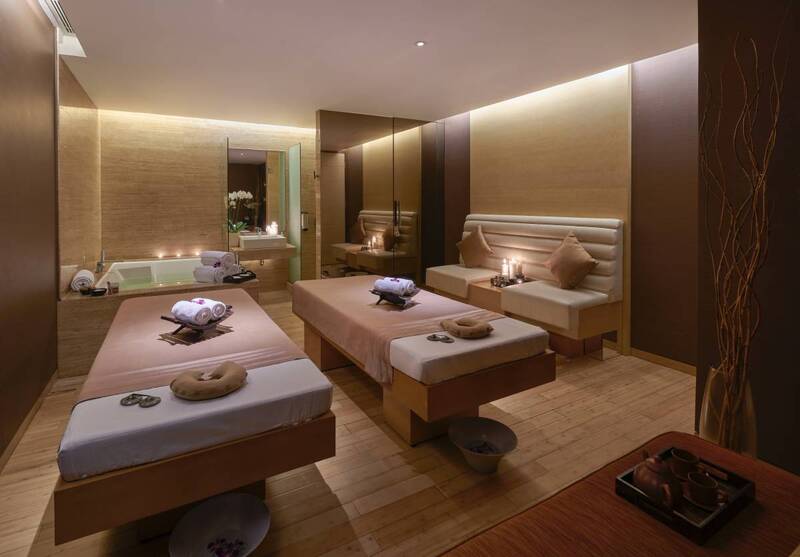 Pullman Fit & Spa
Located at Pullman Ciawi, Pullman Fit & Spa operates around the clock and fitness commitments should never be put on hold. Acknowledging the significance of both physical and mental well-being, this upscale spa presents an extensive selection of indulgent massages and treatments. Sculpt, stretch and fortify your body, and later surrender to the hands of skilled therapists at the luxurious spa, who skillfully alleviate and soothe all traces of tension.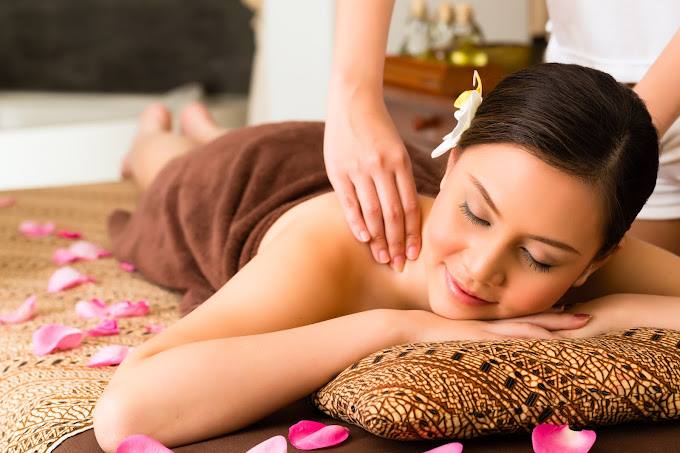 YHI Spa
YHI Spa is located in Gran Melia Jakarta. Immerse yourself in a tranquil haven, where rejuvenation and serenity become the main focus, and experience a diverse range of sessions, from hydrotherapy and aromatherapy to reflexology, massages, wraps, and beauty treatments, designed to envelop you in pure relaxation and renewal.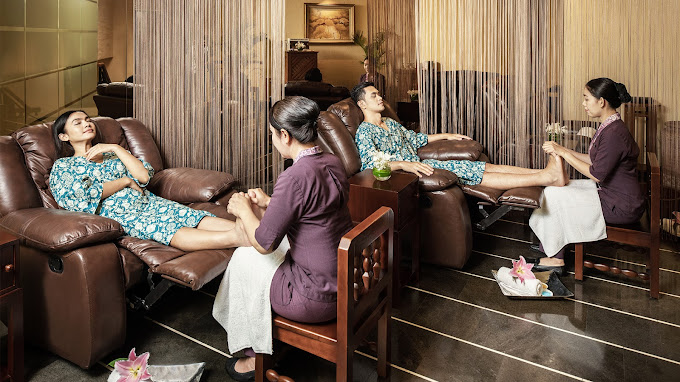 AYANA Spa
At AYANA Spa, contemporary massages and treatments harmoniously blend with Indonesia's rich wellness legacy, incorporating carefully chosen, indigenous ingredients sourced from the region. Some treatment packages you can enjoy are Tangas Betawi, Green Tea Pure Indulgence, Balinese Massage, Rose Quartz Crystal Facial, and Elemis Men Facial.