On March 3, 2018 Suzuka Yamaguchi enhanced her reputation as one of Asia's most exciting golfing prospects with an imperious runaway victory in the 12th Faldo Series Asia Grand Final. In doing so, the talented 17-year-old Japanese wrote her name into golf's history books as the first female winner of the Faldo Series Asia Grand Final's overall title.
Two months after becoming the first Japanese to triumph in the Australian Women's Amateur Championship, Yamaguchi found herself back in the winner's enclosure at Laguna L?ng Cô. Vietnam. Yamaguchi closed with a sparkling six-under-par 65 over the award-winning Faldo Design layout, including eight birdies and two bogeys.
Her 54-hole total of 15-under 198 was five shots ahead of runner-up Hiroki Miya of New Zealand, the first-round leader.
"It was my aim to win this week and I'm very happy to do so. I thank Sir Nick Faldo for providing this opportunity," said Yamaguchi, who has been hotly tipped for a successful golfing career since qualifying for the 2015 US Women's Open when she was aged 14.
It's the fifth occasion a Japanese player has won the overall title at the Faldo Series Asia Grand Final with Yamaguchi following in the footsteps of her male compatriots Masamichi Ito (2010 and 2012), Mikumu Horikawa (2014) and Yuki Kamasu (2015). Mai Arai (2012) and Nasa Hataoka (2016) were the only previous Japanese winners of the overall Girls' title at the Faldo Series Asia Grand Final.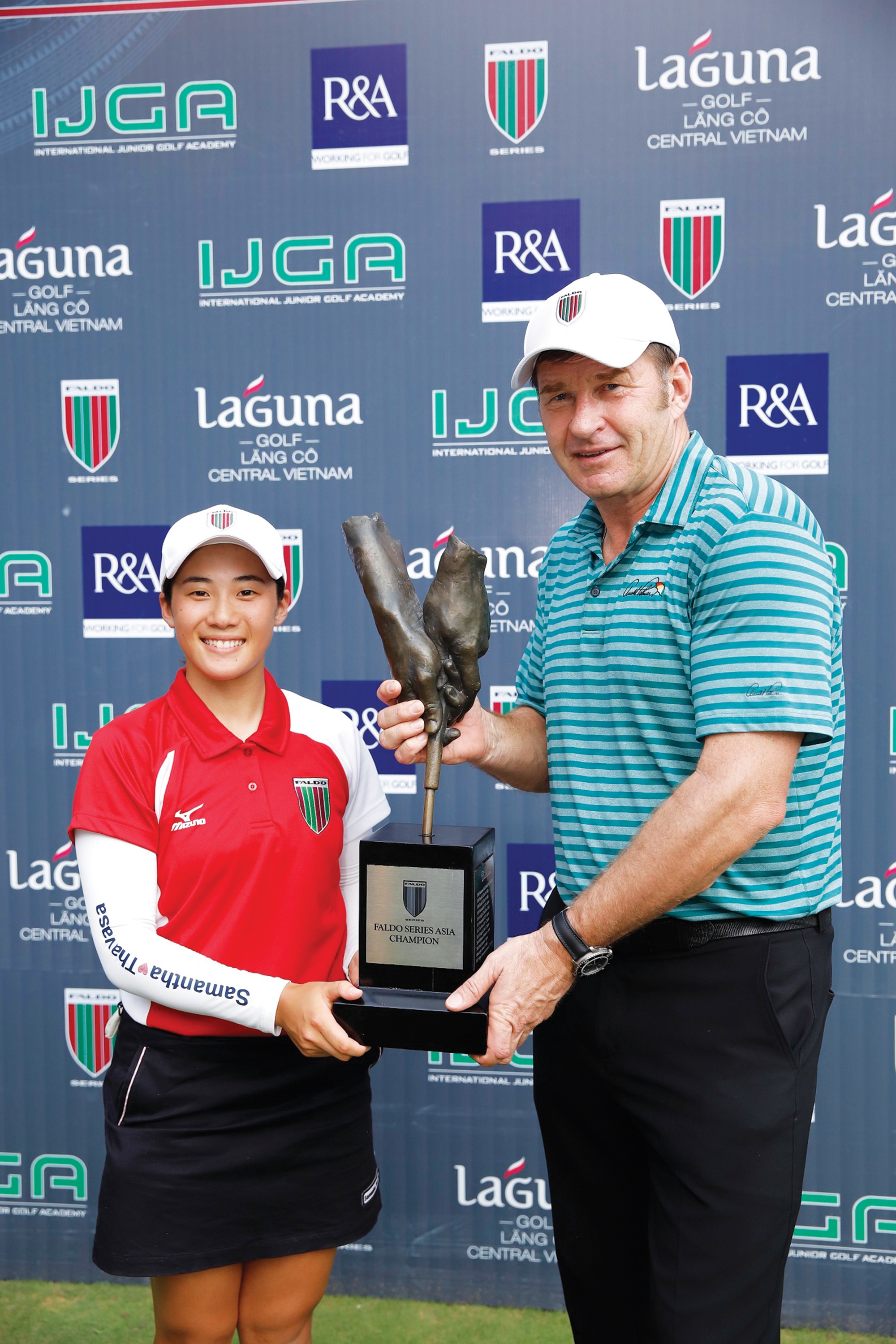 Six-time Major champion Faldo, who hosted participants from more than 20 countries at the Laguna L?ng Cô resort this week, said: "Congratulations to Suzuka. She played wonderfully well and is a thoroughly deserving champion.
"We've had a girl winning our Grand Final in Europe, but Suzuka is our first in Asia. Over the past decade we've seen Asian girls dominating on the LPGA Tour and it would be wonderful to see Suzuka go on to enjoy a long and successful career as a top professional golfer."
In the Girls' Under-16 Division, victory went to Japan's Arina Hiraki, who also received an award in recognition of her hole-in-one at the fifth hole on day one.
Age group winners among the Boys were Chinese Taipei left-hander Chen Ting-yu (Under-16), Miya (Under-18) and Pakistan's Ahmed Baig (Under-21).
Completing an excellent week for the Japanese contingent, Hiraki claimed sole possession of third place overall on 207 after signing off with a 67 with Baig fourth on 208 and Chen a further shot back in fifth.
England's Dubai-based Joshua Hill, playing in the final flight with Yamaguchi and Miya, carded a 73 to end sixth with Thailand's defending champion Napat Paramacharoenroj in a share of seventh spot on 210 with Singapore's Nathan Tan En Quan and Korean Annie Kim.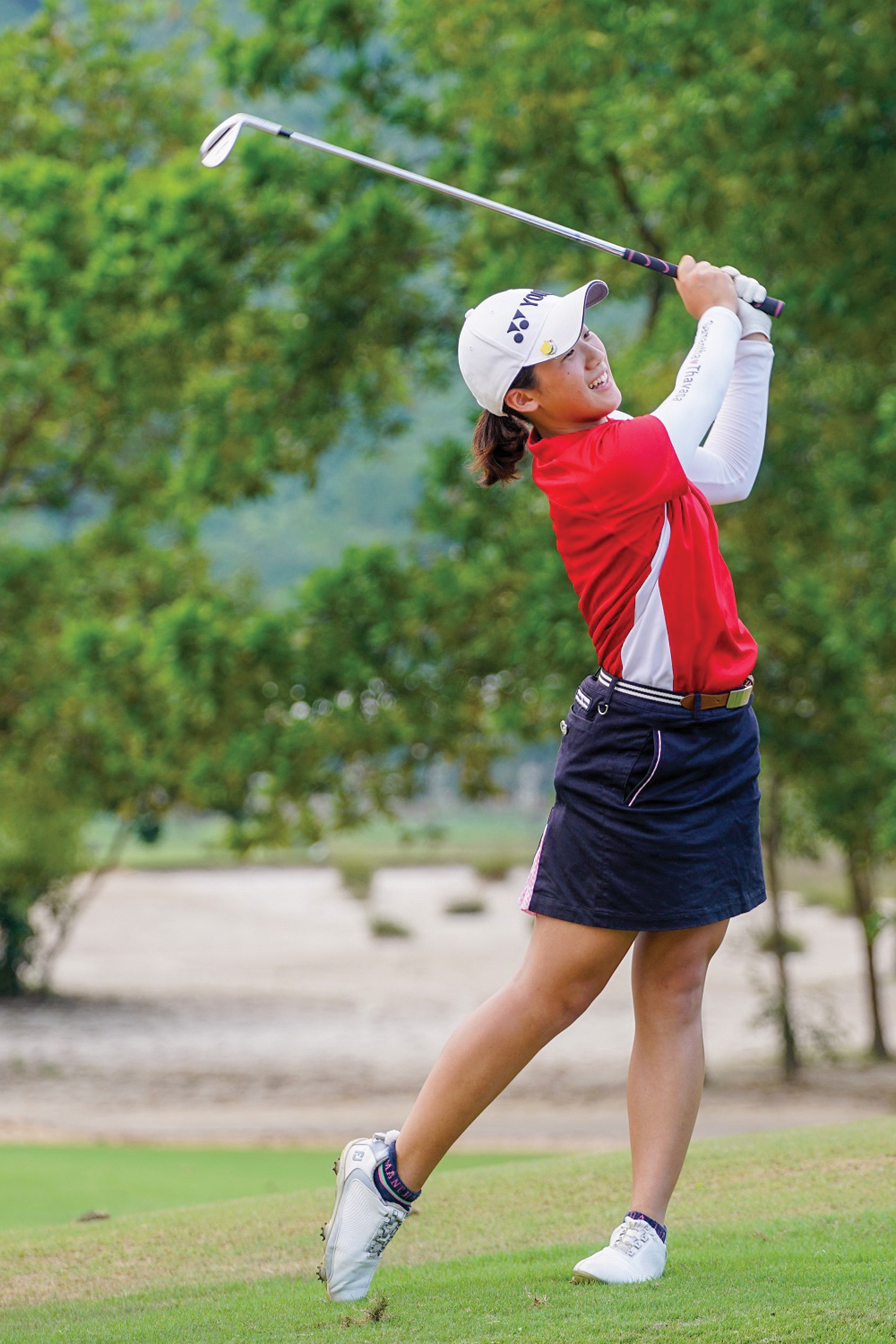 As well as receiving the Faldo Series Asia trophy, Yamaguchi, who began the week in 97th place in the R&A World Amateur Golf Ranking, will be granted an exemption into a Ladies European Tour event. As the overall Boys' winner, Miya will be given a start in an Asian Development Tour event. Both have also earned themselves a trip to compete in the 22nd Faldo Series Europe Grand Final.
The 2017-18 Faldo Series Asia season was supported by The R&A and endorsed by the Asian Tour and the Asia Pacific Golf Confederation. The International Junior Golf Academy is a partner of the Faldo Series. As well as two events in China and Thailand, championships were staged in Australia, Bangladesh, Chinese-Taipei, Hong Kong, India, Indonesia, Japan, Malaysia, Nepal, New Zealand, Pakistan, the Philippines, Singapore and Vietnam.
Recognised as the only global amateur series for boys and girls, the Faldo Series was established in 1996, expanding to Asia in 2006. Today, 40 Faldo Series tournaments take place in 30-plus countries worldwide, touching more than 7,000 golfers each year. Past champions include Tseng Ya-ni and Rory McIlroy, both multiple Major winners.