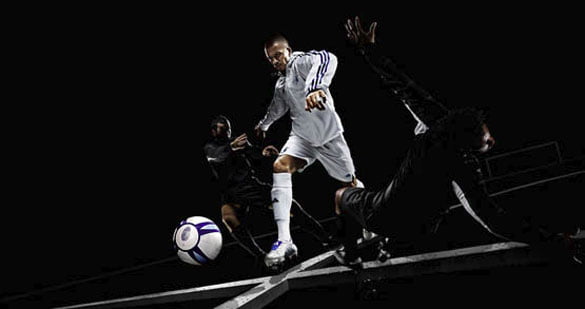 IT development never stops and has found its way into sports, to make our life, during our games, easier and perhaps even better.
How cool is this? A soccer shoe with a chip!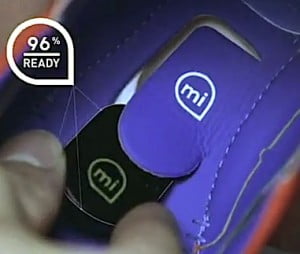 Imagine that you can track your stats just like the professionals. The new Adidas miCoach technology brings new meaning to the phrase 'giving amateurs the professional feeling'.
The first thing you need to do before you can use the miCoach software is to calibrate/set your miCoach chip to either your iPhone or computer. This is so you can link your miCoach chip to your iPhone or computer to upload your stats.
miCoach tracks everything from your distance covered, the proportion of that session that was classified as 'high intensity', your max speed, number of sprints and some nifty graphs that show your intensity and distance travelled at certain points of your workouts.
Game day situations can also identify where your hot and cold points are throughout the match. You can also look back on your past workouts, where you can see how the distance you ran and the top speed you achieved lines up with your past uses of miCoach.
My advice for those that have the technology is to track your performance over multiple games, review the content side-by-side and see if there are any areas that stand out. With several different Adidas ranges now featuring the option to use miCoach, it is becoming more of a viable option for players, although the average $260 price-tag for boots and a Speed Cell does still seem a little high and out of reach for most.
Soccer Goal Line Technology
There has been a need for goal line technology in football, particularly as TV replays are showing, in retrospect, wrong decisions made by the referee. There are currently three options that are being looked at for football goal line technology.
In 2013, FIFA granted a license to third goal-line technology manufacturer, German firm Cairos, joining the Hawk-Eye and GoalRef systems for the rights of use at the 2014 World Cup and the 2013 Confederations Cup, both to be held in Brazil. For anyone who has seen their team robbed of a win because no such system is in place, it will not be soon enough. The International Football Association Board (IFAB) has laid down four criteria that they want to see in goal-line systems:
The technology should only apply to goal-line decisions.
The system must be 100 percent accurate.
The signal sent to the referee must be instantaneous.
The signal is only communicated to the match officials.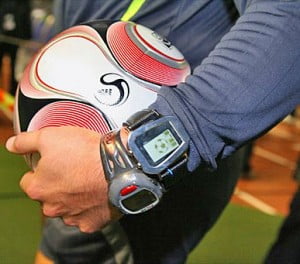 A promising prospect has been a "smartball" loaded with a computer chip, jointly developed by German companies Cairos Technologies and the Fraunhofer Institute for Integrated Circuits, an engineering research and software development company, along with the Adidas athletic clothing and shoe company.
The companies' technology uses a network of receivers around the field designed to track the ball's precise position in real time – including exactly when it has fully passed the goal line. That information would be relayed in less than a second to a watch-like device worn by the referee.
Golf and GPS Technology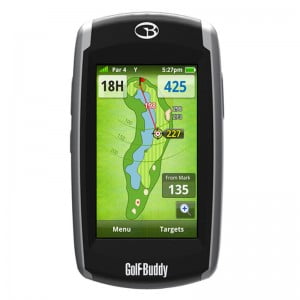 Golf GPS systems are rapidly evolving from only player enhancement to complete course management systems. The primary goal of a golf GPS system is to provide players with distances to all kind of features on the course and especially to the green they are playing. Some courses are better fit to use the capabilities of GPS than others. In order to obtain a satisfactory accuracy, the GPS receiver must have a non-obstructed view of the sky. This makes courses with lots of trees less suitable for golf GPS.
Two approaches can be distinguished: course-owned golf GPS systems and player-owned golf GPS systems. The only advantage of a player-owned system for course management is that golf GPS can reduce the time it takes to play a round.
This means that a course can accommodate more players per day, which results in higher revenues.
Course-owned golf GPS systems offer a lot more opportunities for the course management. Especially the systems with two-way radio-communication, which allow the clubhouse to be in permanent contact with every group of players and to know everything that is happening on the course. Golfers can order food and beverages, while still playing, and the management can send useful information like weather-forecasts and even advertisements to the players
Radar Golf has developed a U.S. Golf Association-conforming golf ball that contains a radio-frequency tag. The company's Ball Positioning System (BPS) technology enables a golfer to find a "lost" golf ball via a Radar Golf Handheld device. The handheld device "beeps" when pointed toward the ball.
Detection range is 30-100 feet. The Radar Golf Handheld transmits a specific radio frequency signal that is received and reflected back by the Radar Golf microchip. The handheld provides a visual LCD signal strength display and pulsed audio tone feedback to the golfer looking for their ball.
And on that note I would say keep yourself fit with or without the help of IT!