Bali Island School supported Maybank Marathon Bali 2023 in building a healthier community through sports with a coaching clinic and athletic scholarship.
Being a school that nurtures both academic and non-academic growth, Bali Island School hosted an inspiring Coaching Clinic and Sharing Session with Olympian and Triathlete, Andy Wibowo, on 9th August 2023 at Bali Island School Campus.
Aside from serving as a dedication to holistic education, this event also marked an exciting step towards the spectacular Maybank Marathon Bali 2023.
In partnership with Maybank Marathon Bali, Bali Island School also proudly awarded the Athletic Excellence Grant Scholarship to two promising Balinese athletes. Adit, one of the recipients from SMAN 1 Singaraja, happily expressed, "I'm excited. I hope this scholarship can inspire many other young athletes to pursue their dreams of becoming professional athletes."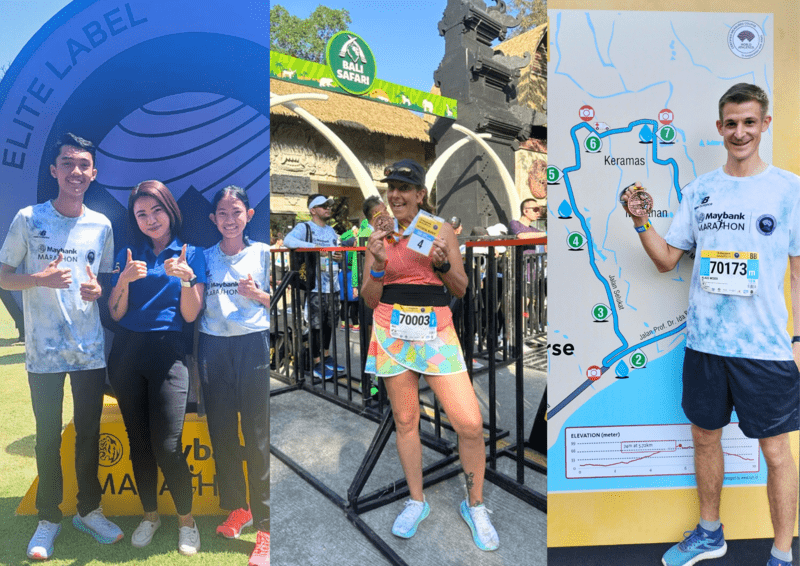 The scholarship fund is to equip the two selected students with financial support in their athletic pursuits, allowing them to focus more on their passion and study.
"It is our honour to collaborate with one of the biggest running events in Bali, the Maybank Bali Marathon. With more than 13,000 runners, we have found a huge platform to highlight our dedication to education, especially through the International Baccalaureate (IB) program. The Maybank Bali Marathon is a race where people with different backgrounds and abilities come together to reach the finish line. Similarly, the IB program brings students from all over the world together to get an excellent education, understand different cultures, and become global citizens. Both required dedication to change lives." says Katharina Vika Marketing Manager of Bali Island School.