Indonesia Expat sat down with Sensatia Botanicals to talk about their newest release.
Tell us about your newest products.
The latest innovation and addition to our line of natural skincare is a sulfate-free personal care collection. The collection features body wash, shampoo, conditioner and body lotion, each is available in four different series which are Balancing, Calming, Hydrating and Nurturing.
What does "sulfate-free" and "reef-safe" mean?
This collection is free from the use of Sodium Lauryl Sulfate (SLS), a foaming agent commonly used in most cosmetic products, which is known to be harmful to aquatic life. These products contain zero toxic chemicals that greatly diminish the potential to pollute groundwater making it safe even when rinsed down the drain and ending up in water systems. The absence of sulfates in these products also means zero toxic chemical build up in the waterway that could affect aquatic environments including reefs in the ocean.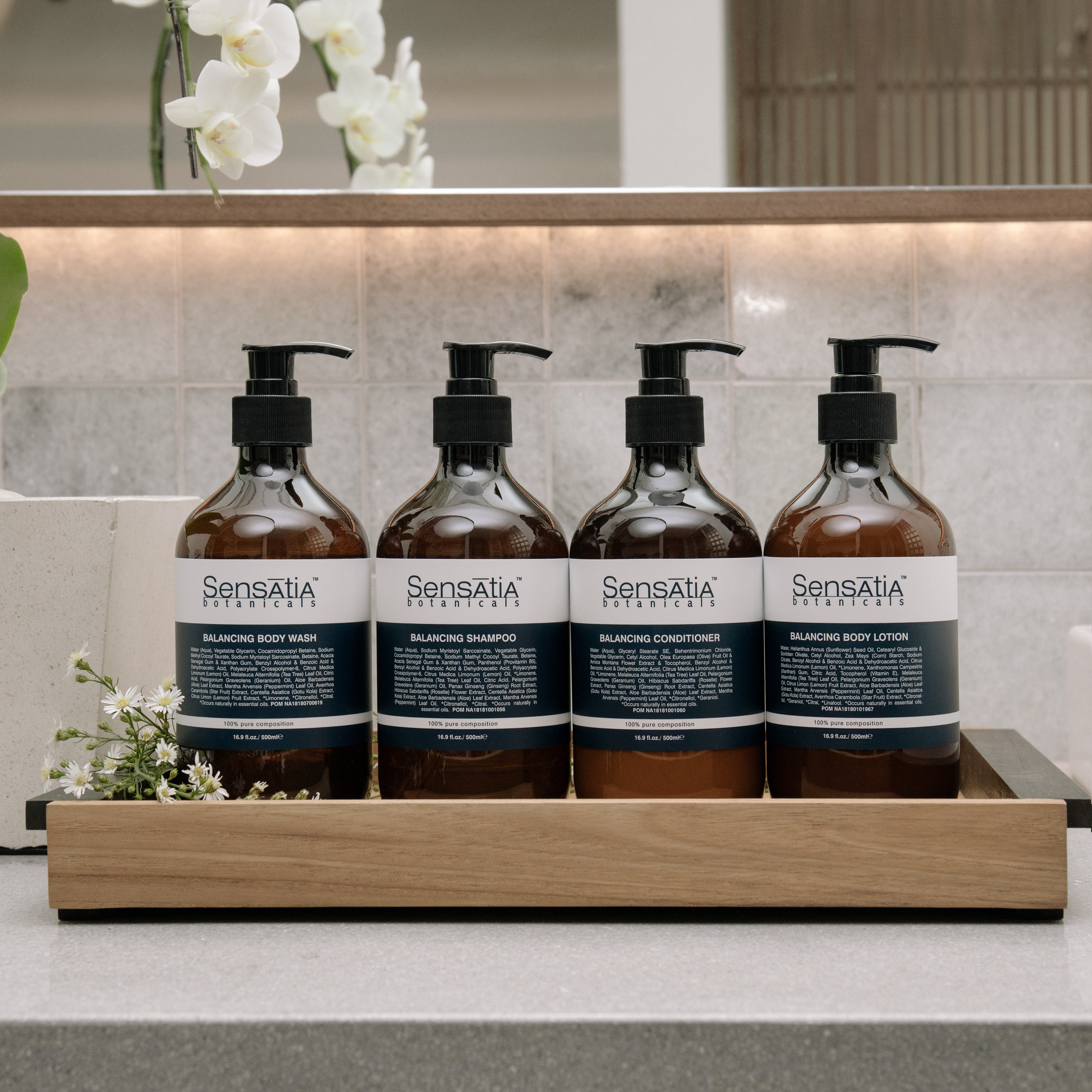 What are the four series and what are the differences between them?
These sulfate-free, reef-safe products are available in four different series designed to suit each person's unique skin and hair concerns:
Balancing – features a mixture of lemon, geranium, tea tree and peppermint essential oils resulting in minty herbaceous aroma for an invigorating boost. The Balancing Body series is designed to control oily and acne-prone skin, while the Balancing Hair products help fight dandruff and remove excess oil.
Calming – offers a floral and sweet aroma originating from the essential oils of grapefruit, lavender, geranium, chamomile and jasmine. The Calming Body series is particularly gentle for sensitive skin, while the Calming Hair products are ideal for those with sensitive scalp or damaged hair.
Hydrating – features formulation that includes the essential oils of lavender, petitgrain and ylang ylang for a refreshing floral citrusy aroma with a hint of petitgrain. Designed for dry to normal skin and hair, these all-natural formulas are the perfect antidote to harsh, dry environments.
Nurturing – provides a floral, citrusy aroma with a hint of rose from the essential oils with a combination of geranium, lemon and rose damask. The Nurturing series is gentle enough for all skin and hair types. Formulated with antioxidant-rich ingredients, the series will leave skin and hair feeling soft and vibrant.
What is the importance of having biodegradable amenities?
Hotel guests are just as concerned as hoteliers and environmentalists about the sustainability of planet earth. Accommodation providers may have an obligation to cater to the environmental concerns of all potential guests. It is also another way to show that the business is aware that they are part of the same global environment and demonstrate their role in preventing environmental degradation. By using amenities with a biodegradable formula, they can assure their guests that the products they use cause zero toxic chemical build up in the waterway that could affect aquatic environments when rinsed down the drain.
Why should companies choose your products as amenities?
Our products' formulas have been tested in a certified laboratory in Singapore and achieved Readily Biodegradable status. This means that when our products are being used and is rinsed down the drain, which ends up in the water system and then into the freshwater and ocean ecosystem, every ingredient used is readily biodegradable, meaning there will be no residue left in the environment. The formulation is safe for aquatic life and is especially beneficial for seashore or lakeside resorts.
Incidentally, we also provide free pickup service for our hotel clients to collect the empty bottles. The empty bottles are brought to the local recycling centre where they are processed to create industrial pallets.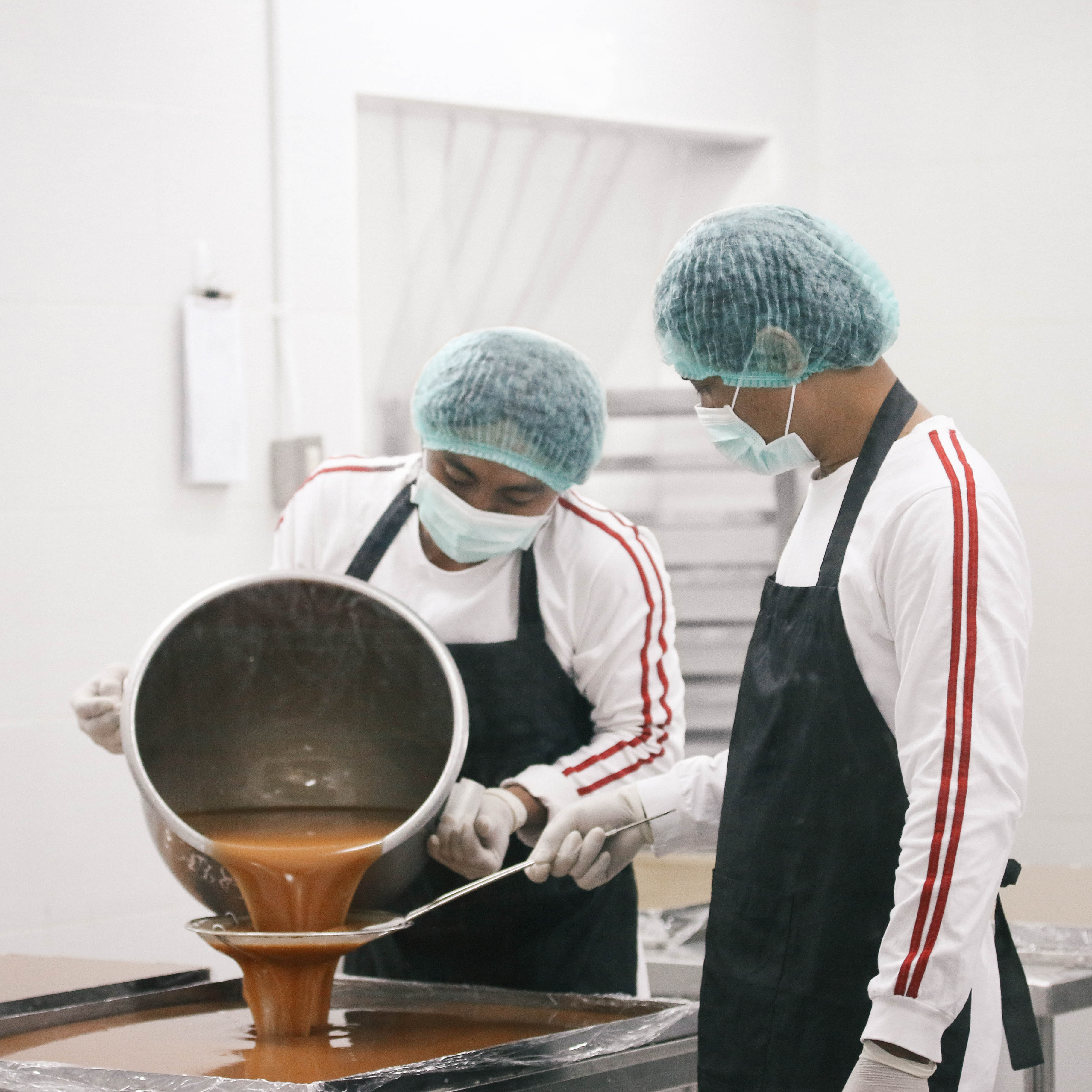 How can companies become more responsible with their waste?
Here at Sensatia Botanicals, we consider every effect starting from the ingredients' entry, production waste and up to the waste that our customers will generate when buying our products. We apply thorough waste management in our production process at the production facility.
On a retail level, we provide biodegradable shopping bags made of cassava starch and reusable canvas bags for our customers when they shop in our store. We also encourage people to bring back their empty bottles to our stores and they will be rewarded with one sticker for each empty product container  returned. If 12 stickers have been collected, they can redeem them for a shopping voucher worth IDR 100,000.
Waste management should be done properly to preserve the environment. It must be used by businesses of all sizes to minimise the environmental footprint of every industry.
For more information, please visit https://sensatia.com/id/