According to a University of Georgia study of 192 countries, Indonesia ranked second in the world for mismanaged plastic waste, following China. According to the study, 1.3 million metric tons of Indonesia's plastic waste ends up in the ocean. How much plastic do you dispose of each day? How many water cups and straws do you see littered across the coastline and in rivers? How much excess packaging have you seen on motorcycle food deliveries?
The carbon footprint of bottled water alone is enormous. Aqua as an example, uses trucks (not trains) to deliver bottled water across Indonesia. Bottles are often reused, but the vast majority of that plastic ends up in the ocean. Indonesia's waste disposal problem seems like an insurmountable challenge, but we must work towards progress and support those organisations at the forefront of positive change.
We as consumers vote on sustainability every day with our buying decisions.  We have the power to shift market demand if we support companies that are doing the right thing. May I suggest stopping in at Komunal 88 to vote with your dollars on local sustainability initiatives? This vibrant café restaurant is located in Kemang on Ampera Raya.  It is celebrating a brand-new chef and is focused on continuous improvement of their sustainability efforts.
JC Blachere, owner of Komunal 88 and conscious environmentalist, goes the extra mile to reduce his restaurant's carbon footprint. He installed a reverse-osmosis water filtration system that eliminates the requirement for bottled water. Bottled sparkling and still water is served in sterilised, reusable glass bottles. The clean water is also run through the pipes and tested regularly, so you can actually drink the water from the tap! As for plumbing, instead of PVC pipe, cast iron and galvanised steel is used. The restaurant also makes its own general-purpose cleaning products from electrolysed saltwater. For superior food sanitation standards to be upheld, this product cannot be used in the kitchen, but for tables and restrooms it is a great alternative that reduces water consumption and uses fewer harmful chemicals.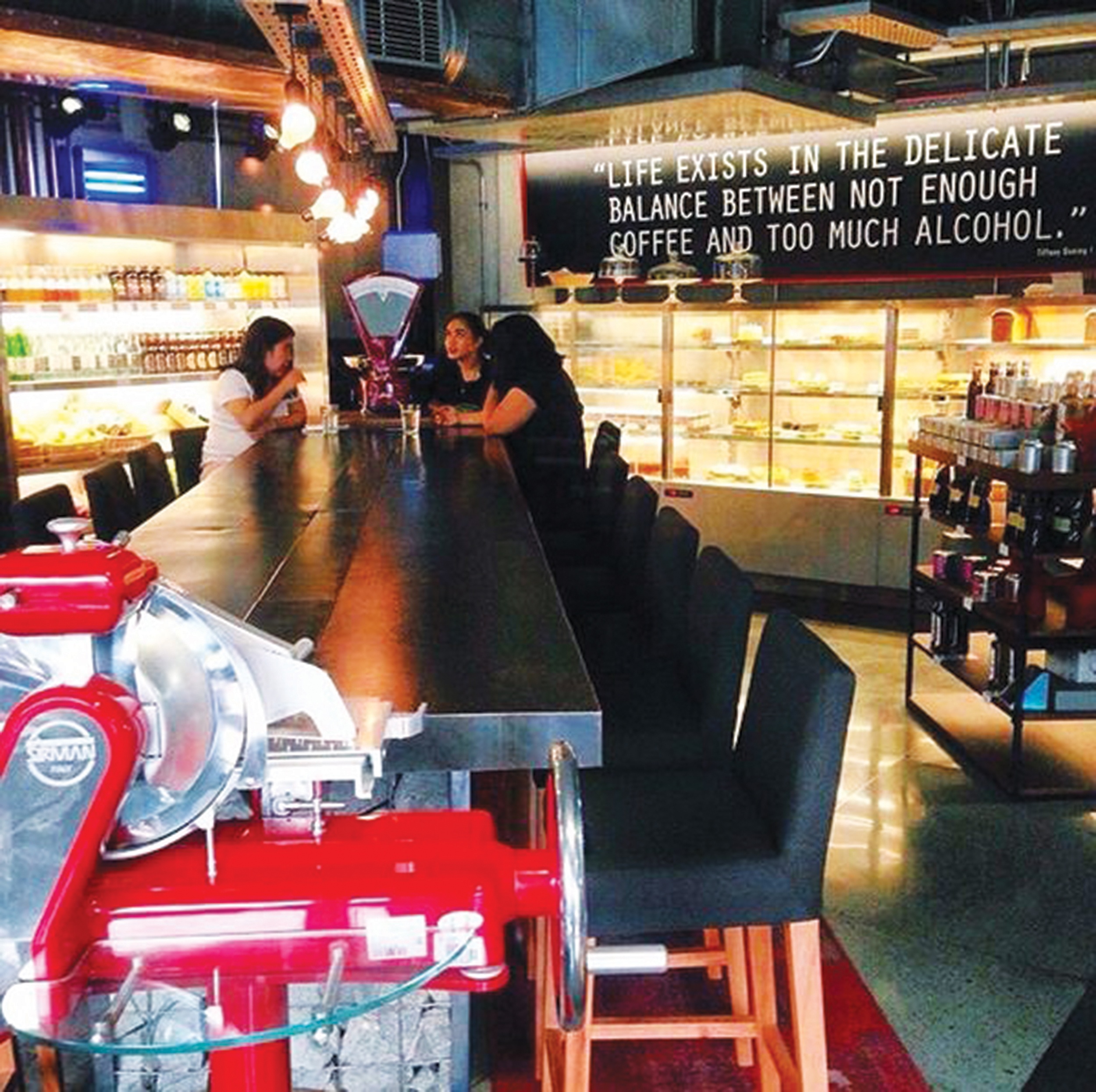 Blachere noted in order to create a lasting difference in the environment, we need to change our throw-away, one-time-use habits as well. This behaviour causes unnecessary waste and contributes to the demise of our oceans. Biodegradable takeout containers for example, are a seemingly great concept, but unless steps are taken to aid biodegradation, they will still clog up landfills and waterways.  Instead, Blachere implemented a reusable takeout container program. If you want food for takeaway you simply pay a deposit on a steel container and return it to the restaurant for a full refund next time.  Imagine the waste reduction if more restaurants started this program. Though there was some initial pushback from staff and customers, eventually this became an accepted norm. Komunal 88 managed to successfully change consumer behaviour in their café.
Zero Waste to Landfill
Komunal 88 is also a zero waste to landfill business. They work with Indonesian social enterprise Waste4Change (www.waste4change.com), which collects separated trash, organics, and recyclables on a daily basis. Waste4Change then further separates plastics, aluminium and glass, and sells the raw materials to producers and other organisations. The trucks picking up these materials have spare capacity, so there is opportunity for other Kemang businesses to join the program and reduce their own contribution to Jakarta landfills while maximising the efficiency of the trucks.
Social Environment
Other social enterprises have been welcomed to showcase and sell their products free of charge in the restaurant. This act of goodwill promotes sustainability and social awareness in the community. Some enterprises currently supported and on display are:
Ffrash: Non-profit organisation that educates and trains street children to create stylish products out of trash. (www.facebook.com/Ffrash)
Startic: Upcycled cement bags morphed into beautiful fashion forward Indonesia-specific bags and laptop cases. (www.startic.co/about-us)
I Want to Smell the Perfume: Provides women with education and training to fight against inequality. (www.smelltheperfume.com)
How About the Food? 
Creating dishes with the freshest ingredients is important to owner Blachere and new Executive Chef Angelo. Their strategy is to purchase environmentally-conscious products that taste the freshest. Processed items are avoided and condiments like ketchup are made in-house. These practices promote sustainability of the business by maintaining a high-quality product which leads to satisfied returning customers.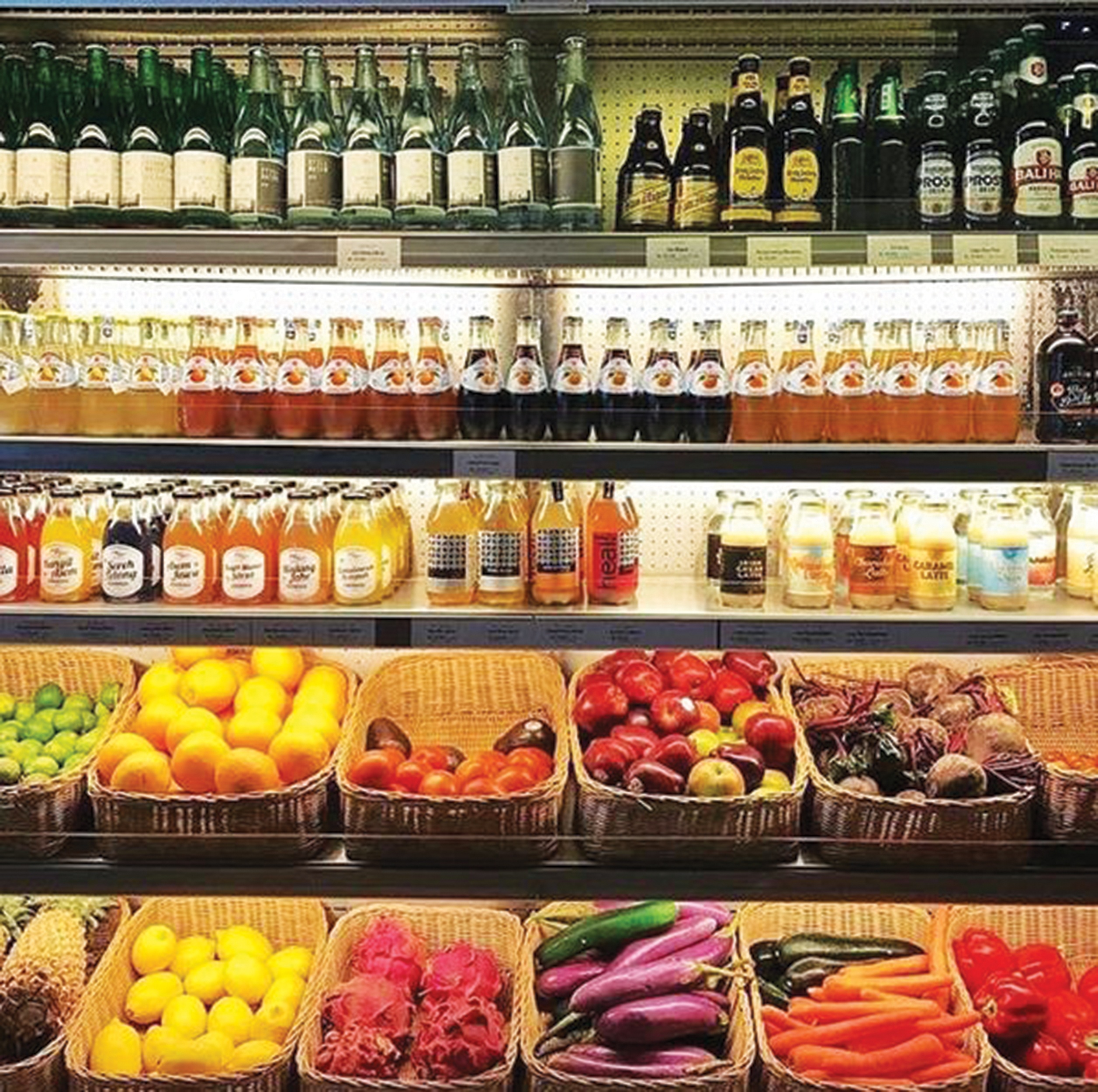 The cafe is also part of Signing Blue, a WWF initiative that promotes responsible marine tourism in Indonesia. It covers a broad scope of seafood sustainability that covers workplace culture, gender equality, social protections, and energy consumption throughout the entire supply chain. Signing Blue carries out annual audits to certify, rate, and give recommendations for improvement to participating restaurants.
Sustainability and Profitability
The argument that sustainability efforts cost too much money is dying fast and hard.  Companies worldwide, including large corporations that have dedicated their efforts to being more sustainable have become more profitable. The "triple-bottom-line" approach to business places importance on social responsibility, economic value and environmental impact, as opposed to focusing solely on immediate financial profits.
For Komunal 88, water filtration systems and sustainable seafood sourcing are expensive upfront costs, yet the strong community of passionate and returning customers has made the business thrive. Blachere says "Doing what feels right is good for business".   Check out their website for new menu additions and special upcoming events.
Komunal 88
Ampera Six Commercial Building. Jalan Ampera Raya 5-6, Pasar Minggu , Jakarta Selatan
Phone: +62-21 719 4673
Email: [email protected]
Website: www.komunal88.com