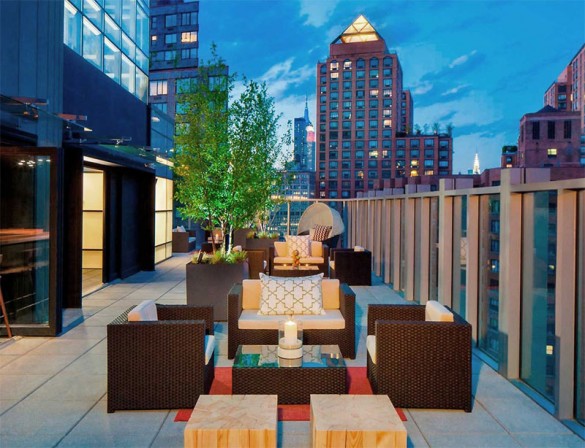 Hospitality technology continues to evolve – and fast. Everything from in-room entertainment options to meeting room technology to effective use of social media in marketing, keeping up-to-date with the latest trends can prove to be an exciting task for hotel owners and operators. In this edition of Indonesia Expat, we explore 10 key hospitality technology trends that will keep prudent hoteliers at the forefront of their industry.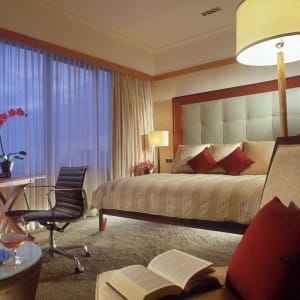 1. Technical autonomy
Hotel guests are now travelling with an increasing number of personal devices (one industry survey concluded that 45 percent of hotel guests travel with two devices and 40 percent with three or more). With guests arriving with their own information and entertainment content, one hotel group, the Marriott, has responded to this trend through hotel room design, ensuring guests have the electronics (adequate and easy-to-reach plugs, bandwidth capabilities) and ergonomic support (seating and surfaces) they need. When thinking about technology, the design of a room that enables free movement and mobility – anywhere in that room – needs to be taken into account. Guests need to be comfortable with any devices they bring to a hotel room.
2. The new extras
To keep guests entertained, hotels are increasingly providing e-readers. The devices are preloaded with books and magazines, and guests can request personalised uploads. Also, 'business bars' stocking iPads guests can use are becoming more frequent. For families that forget to pack – or don't have – tablets, courtesy iPads stocked with games and entertainment content are big hits with bored kids.
3. Automated Check-in
Changing trends see guests now preferring to interact with hotel staff through the use of technology rather than using the phone. The Hyatt Union Square New York offers three check-in options for guests: an iPad check-in, a self-serve check-in kiosk, and a traditional front desk. About 40 percent of guests at the hotel select the iPad option. Marriott recently launched a test in 31 hotels that will allow for remote check-in. A message is sent to guests 24 hours ahead of arrival asking for their planned check-in time, and the hotel answers back to let them know when their rooms will be ready.
4. In with digital signage, out with printed signs
Digital technology is replacing traditional printed signage information boards in hotels. Behind the front desk of the MGM Grand Hotel & Casino in Las Vegas is a huge video wall. One application allows guests in line, or anyone in the lobby, to send Twitter messages. Also, the hotel's food and beverage outlets use digital signage boards to promote specials or events.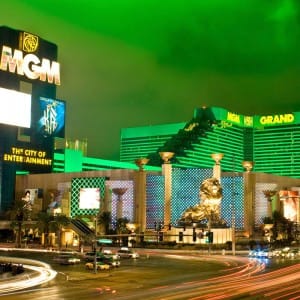 5. High tech meeting spaces
For meeting and event planners, high-tech electronic communication with hotels where they've scheduled events is streamlining this facet of the industry. Connecting in real time through smart technology allows the planner a link to a customised application days before an event, which the planner uses to make requests before they arrive on-site. During the event, the planners can request more drinks, a change in room temperature, or whatever is needed without leaving the room. This technology is facilitating a new way, in the way the planner, the hotel, and the customer connect and do business.
6. Free Wi-Fi
According to a poll taken by the SmartBrief online service, 85 percent of travellers believe Wi-Fi in hotels should be free. Hotels approach the Wi-Fi topic differently to each other, with some offering the service for free, some it's free for guests who enrol in a loyalty program, and others it's not. It ultimately comes down to whether the hotel can afford to do it. Many travellers, especially the business demographic, now expect the service for free. Perhaps the middle ground is giving people the amount of Wi-Fi they need to check their emails and adding pricing tiers to the higher usage group.
7. The centralised tech-lobby
Lobby information centres are becoming a way for hotels to minimise, if not eliminate, the frustration of guests standing in line to ask a simple question, such as directions or a restaurant recommendation. Putting digital technology in lobbies provides pertinent information, such as news, stocks and weather. Additionally, further functionality, such as flight information, local information about restaurants and concerts, and quick-response code capabilities enable the guest to get information on a smartphone.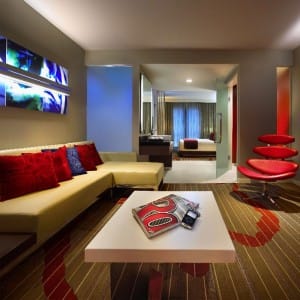 8. Social media continues to play its part
Hotels know they have to keep on top of the social media evolution and adopt the best practices in optimising marketing, communications and guest-service capabilities. The focus is now on investing in listening technology to ensure the hotel keeps in touch with guest reviews, comments and reactions. Some hotels are asking the public to share their ideas on a number of different categories, such as technology, space design and more. The next evolution of social media for hotels is talking to the community and making it part of their business.
9. Techno-luxe
Technology can have a luxurious effect on guests. There are a variety of ways hoteliers are increasing their luxury offerings through technology, including high-definition TVs embedded in bathroom mirrors, high-end sound/entertainment system brands, iPods, and even offering customised set lists of music downloads as offered by Hard Rock Hotels.
10. The hotel office
Marriott now offers a Workspace on Demand service which allows non-hotel guests, such as small businesses and entrepreneurs, to book a meeting space at Marriott properties on half-day or full-day basis. Larger groups can book a meeting space that includes audio-visual equipment and Wi-Fi. Marriott found that in hotels there is a lot of underutilised space during the day, and they took the initiative and invited people in. So far, 35 hotels in the Marriott system have opted into the program, and they've received about 120 bookings in the first 90 days the service was offered.