The party season is upon us and twixt the baubles and lace, there is no better excuse than to go shopping to look hot to trot, heating up the sartorial ante.
It can be quite tiresome looking for 'the' dress. If like me, you are the 'most wanted' guest on the uber jet set list then the need to look sensational is paramount – no cutting corners here.
If your Rupiahs are being parsimonious, and like many women you own a little black dress (LBD) then fear not, you can simply add by doing a little takeaway and you shall then go to the ball! It is probably the most value for money and faithful item of clothing you will ever own, save a well-cut pair of black slick-cut trousers and a crisp, white shirt.
The fickle world of the fashion seasons may well decree that showing your belly button, side boob or bottom cleavage in unthinkably low-cut trousers is simply the height of sartorial greatness, but the LBD just keeps trouncing all that poo-poo and saves the day. The LBD is the chameleon in your wardrobe; all you need to do is accessorize and it will move effortlessly with you through party season after party season.
So, as I have been known to be altruistic, I will let you into my world and share a few tips with you. Your style speaks volume, so be loud, proud and make headlines. From strappy to floor skimming, thigh flashing, back baring, captivating décolletage and Victoriana cover-up, there is something for everyone in the form of the LBD. If your dress has long sleeves, have a seamstress take them off and add tassles or use the sleeves' material to make shoulder padded cap sleeves and embellish them.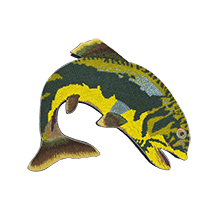 Bijoux is your great saviour and accent for your LBD; over-the-top drop earrings, Cleopatra-esque chokers, magnificently monstrous cuffs, saucer-sized bejewelled ring armlets of Spartacus proportions and body jewellery. Whether it is silver or gold, go bold. Indian jewellery is devastatingly beautiful from the bindi to the colourfully vibrant bracelets, nose stud-chains and wedding adornment. Accentuate your LBD with all the above – mix silver and gold and don't let anyone tell you that it is a fashion impropriety.
Throw a leather waistcoat into the mix with your LBD, add some leather wrist bands, long feather earrings, vertiginous gladiator sandals and boom, there you go, seventies rock chic. If that frock has not expanded with you, find an excellent seamstress and get them to open up the seams to accommodate, adding a panel of a different hue and texture.
Add a contrasting layer to the hem; for example a lace dress could have a layer of a different type of lace in black, siren red or racing green. You can add dip dye fringing to the hem line, going from black to charcoal to grey to white. I own a fringe dress, bought for a song, which was rather bald, so I had different thicknesses and styles of fringing added and the result was a rather appreciated expensive dress with a full head of fringe, which throws its own shapes on the dance floor. I did the same to a gorgeous fringe skirt, which was obscenely short and made it terribly respectable.
Go full throttle and get your own fringe number, it will hide a multitude of sins too! I have my party pieces ready; a delectable pair of embellished shorts and snake skin sandals from Zara; sexy courts from L.A.M.B. called Tyna; my kill 'em Jimmy Choo gladiator sandals (check out Kurt Geiger, they have a similar pair, Glyda); a flapper dress; my fringes and accessories!
A catsuit is an elegant, easy option – not when you have to visit the big girls' room, but who cares! A flared style will swish and sway, lending a certain elegance to your gait. Fitted ones are great too, strapless in lace can be a show-stopper. Accessorize with an Olympia Le-Tan bag and skyscraper heels and all you need is dancing til dawn and gorgeous people.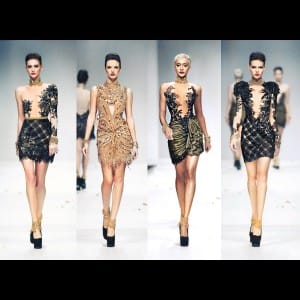 Marjolaine's silk chemises can double up as dresses and mighty delicious they are too; add a kimono and a few chains, a clutch and wedges. If you feel the need to cover up, then a pair of trousers would work well with Marjolaine, and for your crown, a funky turban. La Perla has beautiful underwear that can be worn as outerwear so check them out at Plaza Senayan.
In Jakarta lives a beautiful butterfly called Evelyn Francisca, whose dresses are va va voom, sexy-beastly and body contouring. Her latest collection is a heady concoction of tulle, lace, lame, feathers and gold plated metal, inspired by The Morrigan and the film 300 – The Rise of an Empire. All her dresses will get you noticed and you will want them in your life! In Irish mythology, The Morrigan is a goddess-like creature who appears in many forms, one of them being a crow. This mythology is interpreted seamlessly into these fierce and beautifully carnage robes.
Her gold, metallic piece is the dress of all dresses, inspired by the characters Artemisia and Xerxes from the film 300 – Rise of an Empire. This is the dress that trounces all others and could never be an also ran. So alluring yet so dark, this collection is dazzlingly sublime, it takes your breath away.
2015 is a-knocking, so have a right old rollicking time! May it bestow love of a rich and pure kind, present you with everything you need and a little of what you may covet, laughter from the depths of your soul, a silver lining on your cloudy days and keep all you love safe.