Tropical Temptation Beach Club, a premier beach club destination in Bali, is thrilled to announce the successful launch of its floating lunch program during the highly anticipated "Road to Waikiki Weekend" event held on 2nd June 2023.
This momentous occasion served as a prelude to the spectacular "Waikiki Weekend" on 3rd June at Tropical Temptation Beach Club, marking the official start of the summer season.
Tropical Temptation Beach Club invited influencers, media representatives, and esteemed guests to participate in an exclusive floating lunch experience as part of the festivities. Brunch was served on floating trays, creating a unique and memorable dining experience against the backdrop of the picturesque beach.
The event garnered significant attention from national and international media, captivated by the enchanting atmosphere and innovative concept. Journalists and photographers were present to document the occasion, capturing the essence of the floating lunch and the vibrant energy of the "Road to Waikiki Weekend" event.
Guests were further immersed in the Hawaiian spirit with mesmerising Hula Dance performances, transporting them to the idyllic shores of Waikiki. The event also featured exciting games such as Limbo and Tic Tac Toe, adding an element of excitement and friendly competition to the celebration.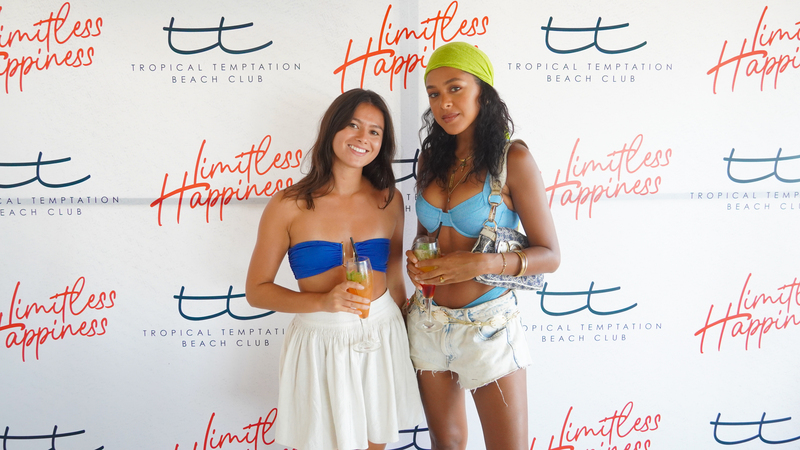 The launch of the floating lunch program signifies the club's commitment to providing unique and immersive experiences for its guests. Moving forward, visitors can indulge in the delightful floating lunch experience, combining exquisite cuisine with the tranquillity of floating on the crystal-clear waters of the beach club.
For more information, guests can contact Tropical Temptation Beach Club directly through Whatsapp at +62 812-3776-3903 or visit the website on https://ttbeach.club/