There's nothing like a meal with a magnificent view to stimulate romance. On the island of Bali couples are spoilt with a diverse array of delicious dining options. Choose anything from spectacular sunsets on a cliff's edge to lush, serene rice paddies to up the romance factor.
We've found you five restaurants with the most spectacular views in Bali. Relax and enjoy some local delicacies whilst taking in the exotic sights and sounds that surround you. Go ahead and celebrate your love at one of the following Valentine's Day selections:
Swept Away (Samaya Resort)
A must-see for couples and honeymooners in Bali, Swept Away Restaurant is a one-of-a-kind fine dining experience. Along the Ayung River, 100 lighted candles, roses and showers of generous flower petals are carefully placed around the river stones with the words "I love you". After sunset, at the edge of the riverbank, you'll get a private Love Table where you can enjoy the magnificent natural atmosphere and the music of rushing water. An attractive wooden deck by the riverside creates a relaxing and tranquil dining area at the heart of the Samaya Resort. Your waiter will serve a six-course tasting menu for this special night. Among its favourites are the refreshing seared scallop with pomelo, the delectable chilled lobster and the Wagyu Steak that is grilled to perfection. Feel your stress melt away as the soothing flow of the river washes over your feet. The tall palms and lush vegetation will truly make it feel like you are in a world of your own – with your special someone.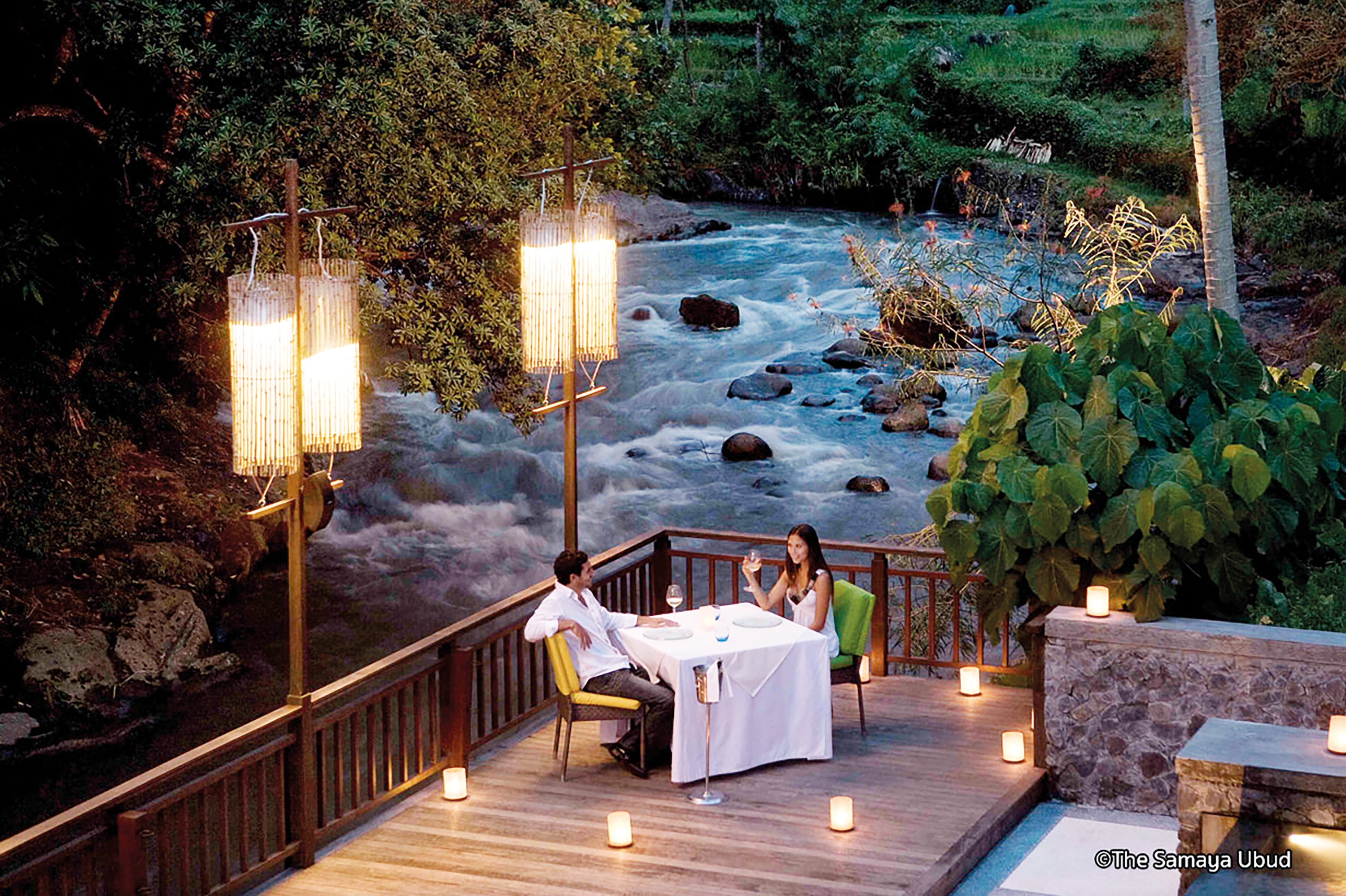 Kubu and Sawah Terrace (Mandapa)
Kubu Restaurant, perched in the middle of a verdant forest, makes the atmosphere special, calm and relaxing. Whether you're a lover of soothing water scenes like the Ayung River, or adore fresh vibrant views of paddy fields and forest, Mandapa Resort has them both. Couples can dine at Kubu, Mandapa's signature bamboo restaurant, providing intimate dining with nine private cocoons and soothing views of the Ayung River. This luxurious restaurant makes the list of Valentine's Day top choices thanks to its incredible ambience and the range of delicacies available. What could be better than Mediterranean-European cuisine, with the melody of flowing water and a cooling tropical breeze? You'll be sure to have a dreamy night – perfect for the romantic date you've been waiting for. Dig into organic Balinese cuisine and other Asian favourites at Sawah Terrace, which provides similarly gorgeous views for breakfast, lunch or dinner. This all-day-dining restaurant will satisfy you at every meal, and keep your senses feeling alive with vibrant green views.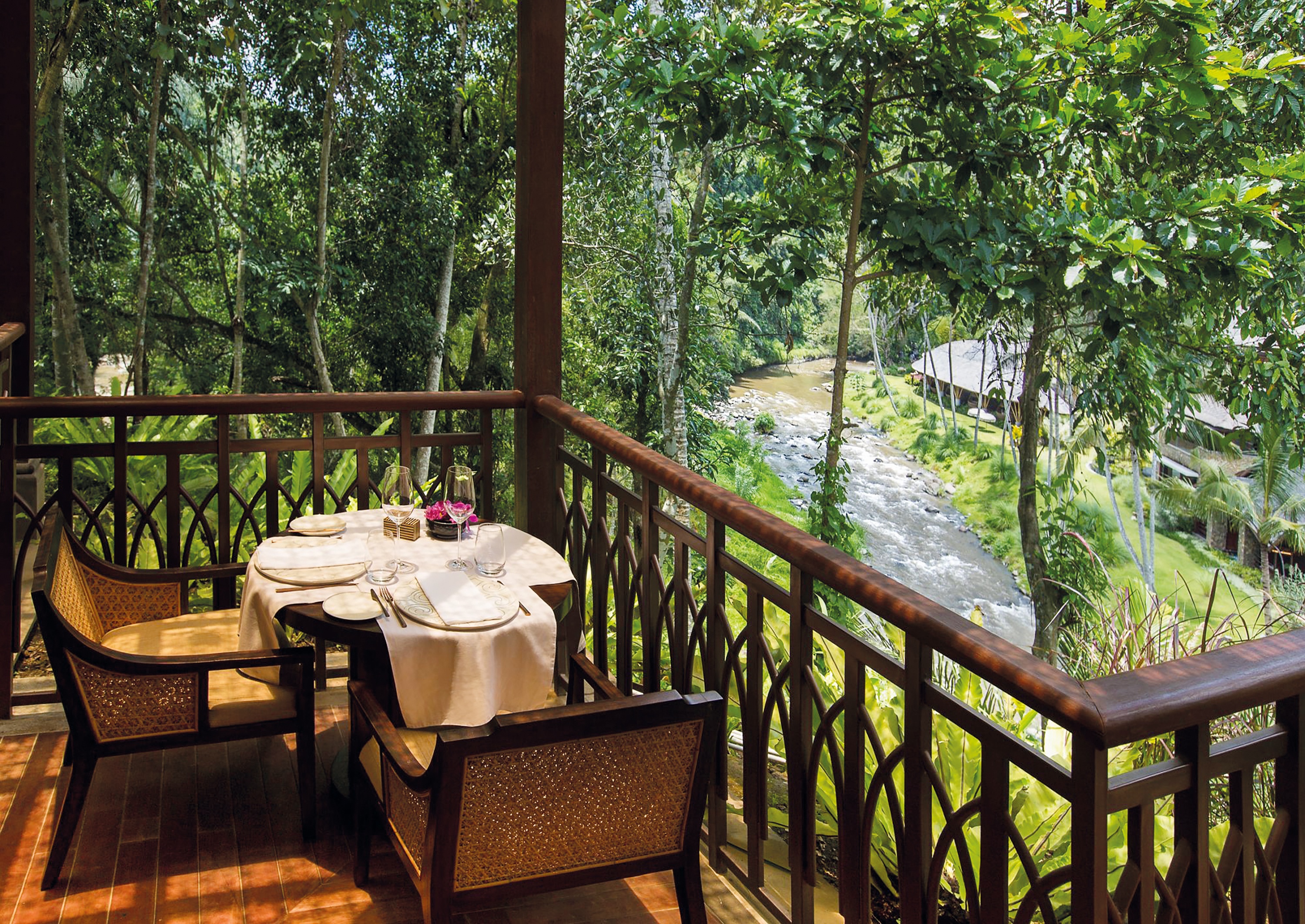 The Sayan House
If there's one place to have an amazing Valentine's Day dinner in Ubud, it's here. Celebrate romance amidst tropical nature at Sayan House. The views are breathtaking, the venue is gorgeous and the staff is super friendly. With its signature view of forests, rice fields and the rushing waters of the sacred Ayung River below, this quaint little restaurant overlooking Bali's famous river is a popular spot for couples, literally being on top of the world. Savour a romantic dinner with your loved one, while watching the sun set over the valley, or hang some fairy lights on the trees and watch the place come alive as a fairytale love setting. The Sayan House Restaurant offers Japanese-Latin Fusion cuisine. Enjoy an elegant yet cozy dining experience with an exceptionally stunning view of Sayan from the edge of its cliff, overlooking the gorge. Sample the crispy king prawn & avocado maki, or the salmon carpaccio  – an array of amazing contemporary and unique Asian dishes is up for grabs.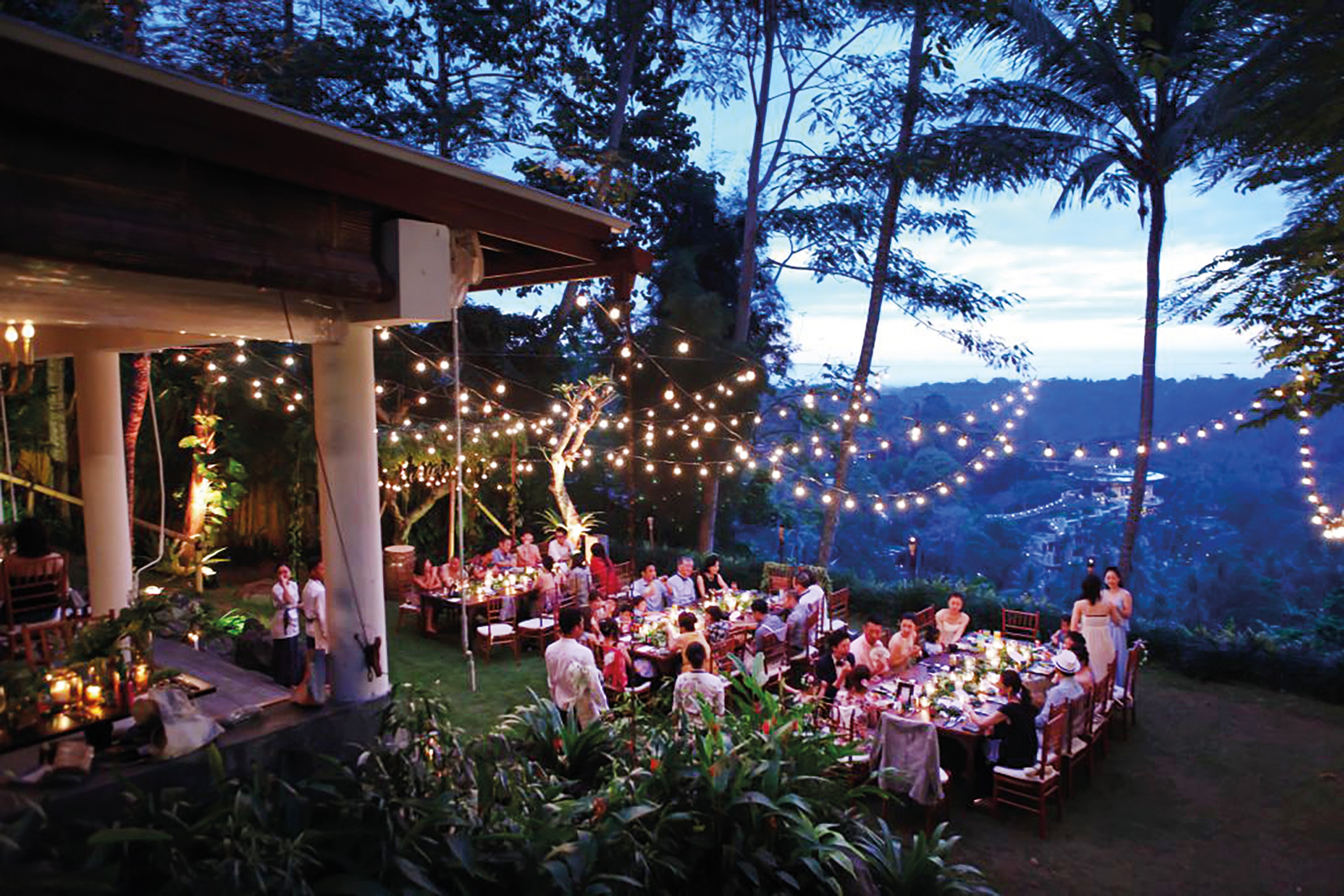 Rock Bar Bali at AYANA
Enjoy a stunning view of the horizon, sitting on the most luxurious seats in Jimbaran. From your perch on a giant rock there's nothing standing between you and the rolling ocean. The most romantic evening starts with a sunset display in hues of pink, purple and gold reflected on the water below. Indulge in their new Mediterranean menu, featuring a range of seafood hand-picked by chefs, such as king prawns, sardines, octopuses and lobsters – your taste buds will be in for a memorable treat. After dinner sit back to a view of the glittering stars embedded in the night sky and share one of Rock Bar's signature cocktails with a tropical twist. If that's not enough to top your Valentine's Day, let the International DJs round up your sensory experience with atmospheric music. Words cannot fully capture this amazing oceanfront cliff top location right above the crashing waves.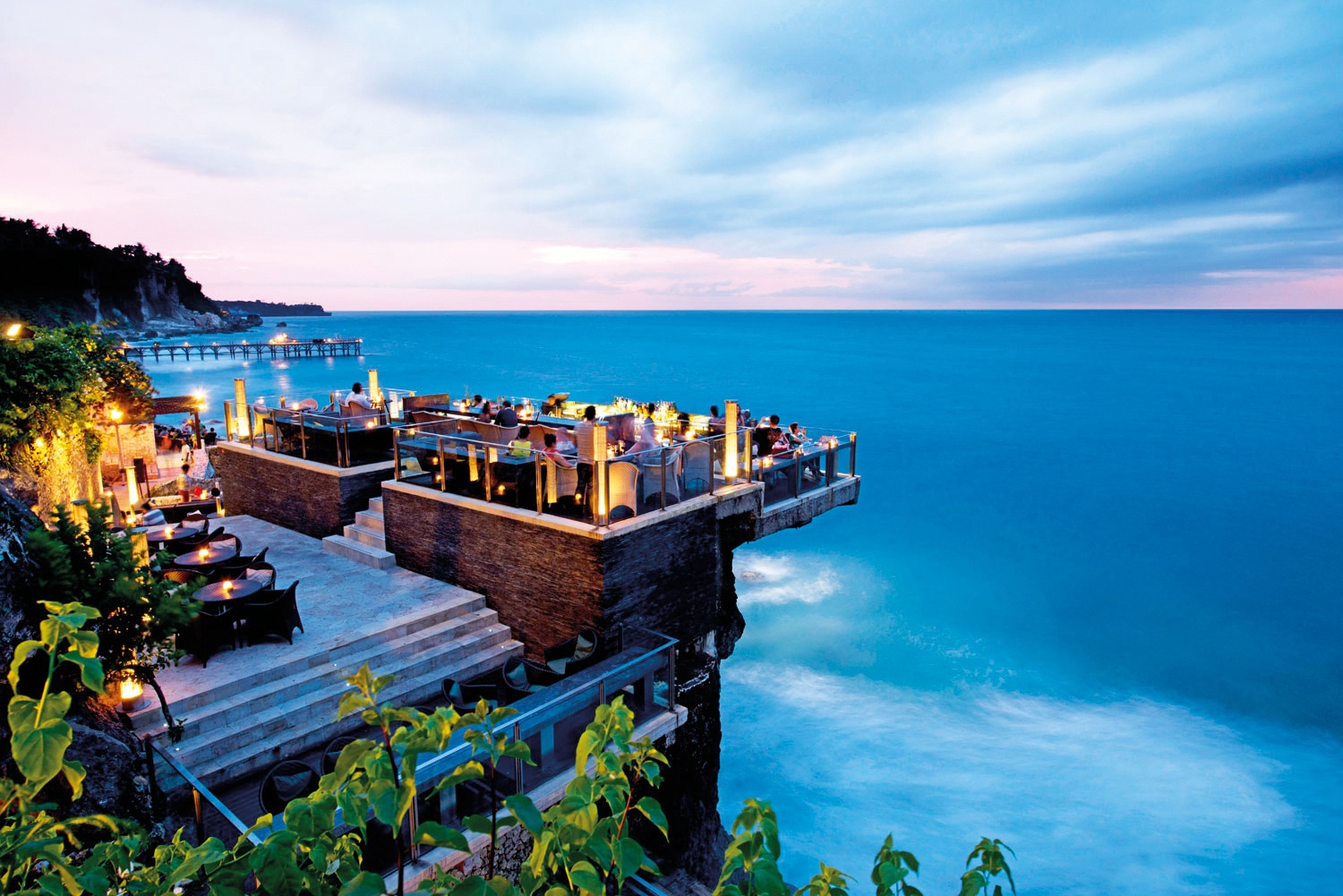 Jungle Fish
Jungle Fish is a one-of-a-kind jungle bar that offers wonderful views of the lush green rainforest. Your loved one will be stunned by the amazing views of the jungle as you take a swim together in the clear turquoise infinity pool right on the edge. Enjoy the open-air, split-level restaurant and pool bar perched on the side of a ridge overlooking the Osh River Valley. Located just ten minutes north of Ubud, Jungle Fish is part of the Chapung Se Bali Resort & Spa. In charge of the menu is Executive Chef Wuisan Chandra from Borneo. Setting a new standard for a modern Mediterranean kitchen with Greek overtones, dishes explode with bold, exciting Asian flavours. The entire atmosphere at Jungle Fish takes you out of this world. Their tasty cocktails and wide range of wines give you even more reasons to come back. Not to mention the beautiful setting and natural surroundings that makes you never want to leave.