The idea of working abroad is exciting enough, but the chance to live and work in a beautiful archipelago that offers a thriving and immersive lifestyle, can be incredible. Consisting of more than 13,466 islands, along with a rich and diverse culture and deep history, living and working in Indonesia can be a fantastic opportunity to build a bright future. It has plenty of career opportunities in sectors including automotive, property, textile, and tourism.
You're bound to be so pre-occupied with settling into your new job, home, and country, that trying to maintain a healthy and balanced lifestyle might fall by the wayside. But taking the time to adjust to your new life and job abroad are essential for your health and wellbeing.
With plenty of activities and sports to get involved in, and delicious local cuisine to taste, here are a few things to try in Indonesia to maintain a healthy lifestyle.
Fresh, traditional ingredients
Rice and noodles are a common staple food in Indonesian cuisine. And there are many nutritional benefits in Indonesian cooking due to the amount of natural spices and ingredients that are used. Indonesians tend to include a lot of rich, aromatic spices such as chilis, lime leaves, cinnamon, tamarind, and lemongrass in their dishes. Coconut milk is also commonly used in many Indonesian dishes including sauces, soups, and even drinks. As well as being rich in fibre and vitamins C and E, coconut milk is lactose free so it can be used as a milk substitute if you have an intolerance.
Healthy dishes and diet
One healthy yet delicious dish for expats to try is "gado-gado", which translates to "mix-mix". It is a traditional and popular Indonesian salad consisting of mixed vegetables (usually green beans, cabbage, bean sprouts, boiled corn, and tempeh). This healthy and refreshing option is available in most authentic Indonesian restaurants or, if you want to have a go at making it yourself, you can purchase fresh and local ingredients from traditional markets known as "pasar". An exciting way for expats to try gado-gado for the first time is to visit one of the many street food stalls, known as Khaki Limas, where they cook the delectable dish for you on the spot.
The salad is usually served or covered with a peanut sauce. Expats with nut allergies may want to avoid this dish even without the sauce, in case there are still traces of nuts in the food. In fact, a lot of Indonesian cuisine contains nuts, their signature being peanut sauce, which is used in satay dishes, siomay, and asinan sayur, to name a few.
If you have a health condition that could result in needing emergency treatment, including allergic reactions, make sure you have appropriate international health insurance in place. This is especially important in rural areas of Indonesia where the level of healthcare may not be up to the standards expats may be used to, especially if you are from the west.
Succulent snacks
Indonesia offers an abundance of sweet treats and snacks – all of which are relatively healthy. One delectable dessert that you won't regret tasting is a delicious layered cake called "lapis legit", which was originally inspired by the Dutch. This cake consists of many thin layers made from egg yolks, butter, sugar, cinnamon, and clove. You can find these cheeky treats in most local cake shops and restaurants.
One savoury snack worth trying is "kue lemper", a traditional Indonesian food item made up of glutinous rice (a type of rice grown mainly in Southeast Asia). It is usually filled with chicken or fish and wrapped inside a banana leaf.
Master the arts
There are plenty of popular and traditional sports and activities to get involved with whilst you're working in Indonesia. One example of a sport that is sure to impress is Pencak Silat, a unique Indonesian martial art. It uses a full-body fighting style including strikes, grappling and throwing, in addition to bladed weapons. If that doesn't sound thrilling, then what does?
To get involved in Pencak Silat, you'll have to do your research, as lessons can be hard to find if you don't know what you're looking for. Ask around your local community because many schools that specialise in Pencak Silat training do not have a website. You're more likely to find classes in major cities like the flourishing capital Jakarta.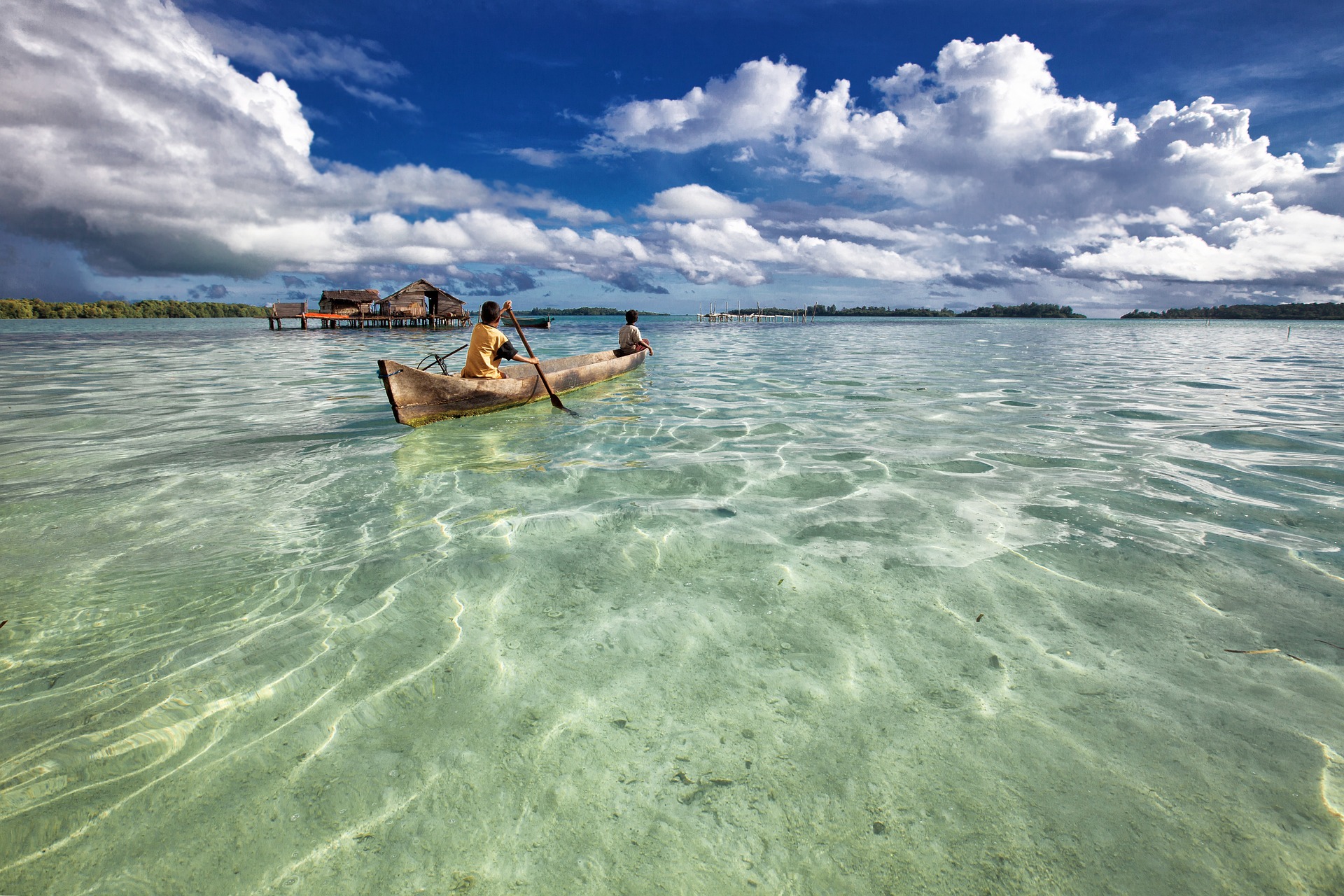 Pick a sport
If martial arts aren't for you, there are other, more familiar ways to keep fit on your days off, such as football, badminton, basketball, and surfing. Besides, what better way to make the most of Indonesia's luscious array of islands than by spending some time at the beach, surfing the waves and soaking up the views?
From delicious snacks and traditional cuisine, to adrenaline fuelled sports like martial arts, there are plenty of ways to maintain a fit and healthy lifestyle whilst working in Indonesia.