Where else other than Bali can you have the best Valentine's experience?
Here is our selection of trendy and cool places where you could spend the best ever Valentine's Day with the love of your life. Love is all we need, they say, but a nice setting will definitely help!
Play Pétanque at Warung Petang for a Special Valentine Couple Contest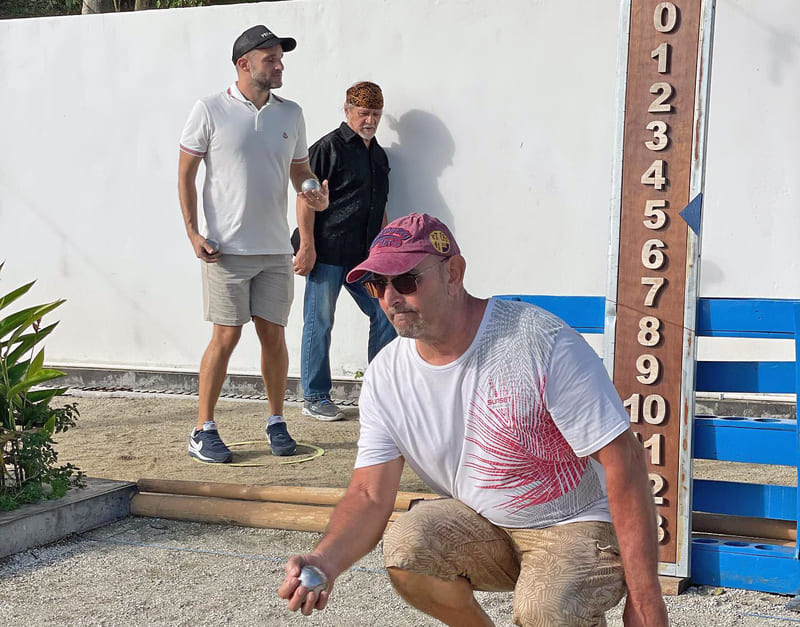 So French but chic, this newly-opened restaurant in Kerobokan has a big space dedicated to good food and games. With plenty of boards and outdoor games, this recently opened social resto-bar is normally the ideal place for family time. It offers a beautiful and professional pétanque course, complete with everything needed for great tournaments, accommodating up to 75 competitors. A special Valentine's competition for couples will be held on the 13th. Come with your darling to win the cup! The entrance is free! If you're single, no worries, they'll find someone to pair you with – maybe the perfect match? A large choice of home cooking is also available. Just let go and follow their motto: Eat, Play, Love!
Rates from Rp30,000-150,000. Kid's menu is available.
Let Love Unfold at Bisma Eight Hotel, Ubud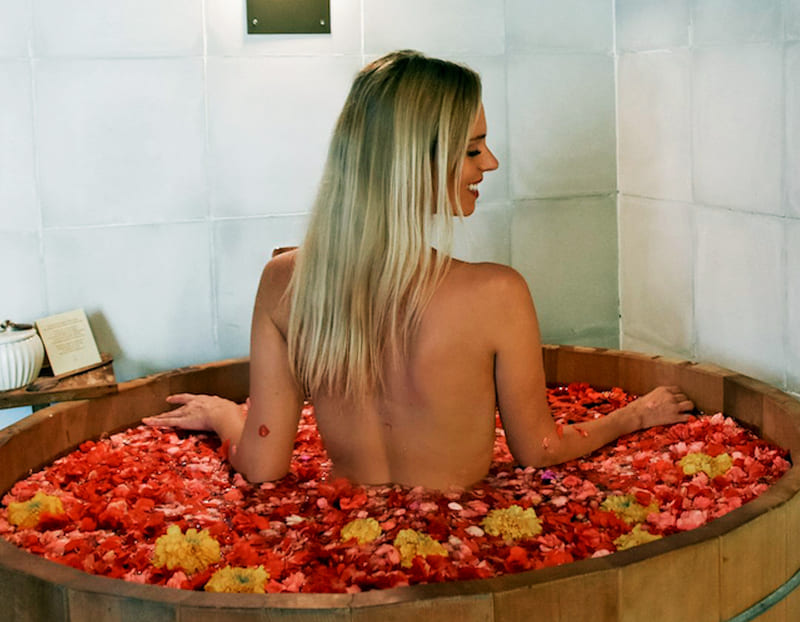 How deep is your love in the green hills of Ubud? Offering boutique suites and villas located in the cultural heart of Bali, Bisma Eight Hotel is surrounded by the beautiful lush nature of this little town, nicknamed the art and culture capital of Bali. With roots in both artisan heritage and modern luxury, this accommodation takes you to a new level of excellence. Celebrate love and treat your darling to a dreamy getaway with the most stunning Bali sunset amidst Ubud's jungle views. The definitive place to connect with beautiful nature in each other's arms for Valentine's Day, Bisma Eight will add something to your romantic experience: a Lovers Feast dinner by Copper Kitchen, Bar & Rooftop for two, full body massage at Mandala spa for two, complimentary immersive classes and workshops, and a complimentary 30-minute photo session.
Rates start from Rp11.5 million nett.
Lovers Feast from Rp550,000-850,000.
Address: Bisma Eight Hotel, Jl. Bisma, Gianyar.
Telephone: +623614792888
Website: bisma-eight.com
Cook for the Love of Your Life at Paon Bali Cooking Class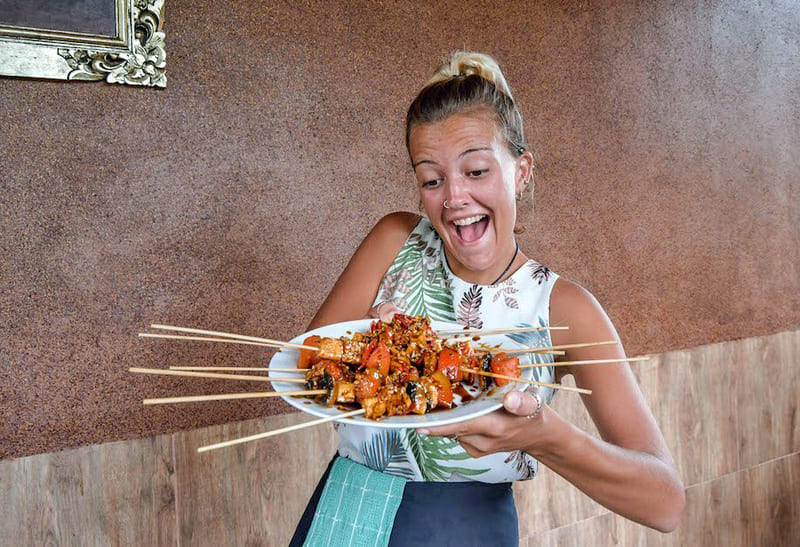 If you like it the Epicurean way, why not treat yourselves to a unique culinary experience in the village with a Paon Bali cooking class? Surprise each other by serving a plate of Balinese traditional dishes that you cooked yourself from scratch for this Valentine's Day.
Begin your cooking class at a local market as you learn about the herbs, spices, fruits, and vegetables used in Balinese cooking. Awaken your senses and please your palate on a culinary adventure, unlocking the secrets of authentic Balinese cuisine, utilising traditional ingredients and preparation methods, in a fully equipped community village kitchen. All classes are conducted in English by Balinese chefs. Opt for meat or vegetarian dishes.
Rates from Rp350,000 per person
Dine in Canggu at Anita's and Feel at Home Away from Home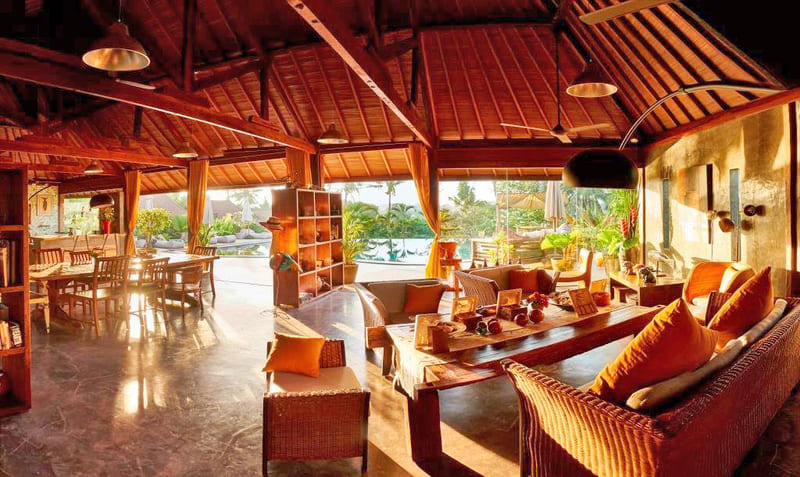 The villa is gorgeous, beautifully designed and decorated, and the food is totally delicious. It is a true hidden gem in Bali if you like fantastic Italian food with soul and of course, fully authentic – thanks to Italian owner Christian. Anita's has a chilled atmosphere, cool music, and also a nice wine list that will make you feel at home.
Sustainable cooking anyone? If everybody is talking about it, Anita and Christian just do it. All their ingredients are sourced from local small farmers in their neighbourhood. A special request? Are you celiac? Or vegetarian? You just tell them what you want and they'll do it for you. Valentine's here will be a night to remember. Yes, the swimming pool is really nice, so just take a dip with your honey.
Rates from Rp62,000-431,000.
Address: Jl. Pura Wates Canggu Babakan No.48, Canggu.
Telephone: +62 815 589 821 72
"Month of Love" and Cosplay Competition at Lippo Mall Kuta & Beachwalk
Impress the love of your life by competing in a Cosplay contest! Well-known Bali event
organiser Sushi Roll Bali is setting up an incredible "Month of Love" on Sunday, 12th February at the Lippo Mall Kuta, Sunken Area, and on Sunday, 19th February at Beachwalk. To register for the Cosplay Walk Competition Valentine's Edition, it will cost you only Rp20,000. For the Cosplay Photo Couple Competition, if you dare to show off together this Valentine's, registration will be free! If you're cool enough to take on the stage to serenade your sweetheart, it will cost you only Rp50,000. Many games will also be available. The time limit for registration is 5th February – don't miss it!
Info and registration: +62 813 5335 0478 (Diva)
Address: Lippo Mall Kuta, Jl. Kartika Plaza, Kuta. Beachwalk Shopping Center, Jl. Pantai Kuta, Kuta.
Love is a Five-Course Affair at Soleil – Mulia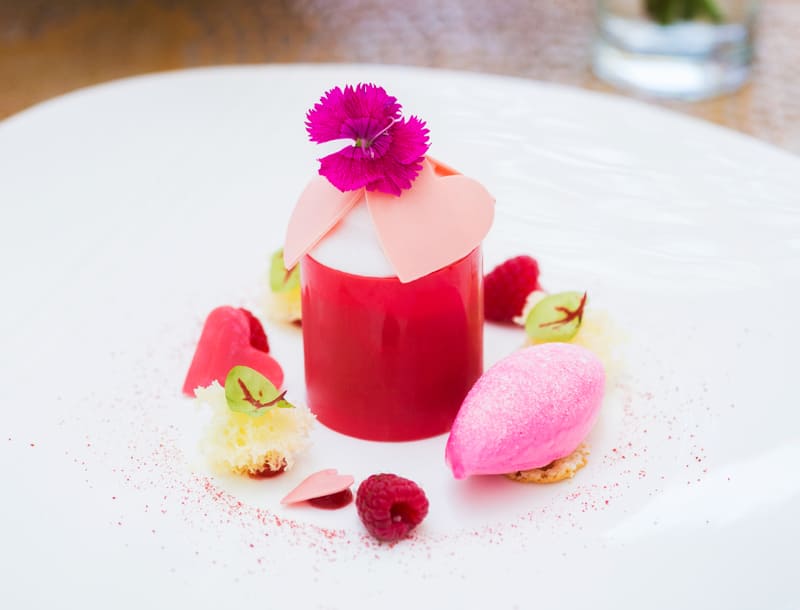 Italian and Mediterranean cuisines are set to please everyone at the well-known Soleil. This time, set the perfect tone for your Valentine's Day celebration with their exclusive five-course dinner featuring fresh squash blossoms of Bedugul and Black Angus tenderloin, finished with an indulgent chocolate dessert winsomely titled "Symphony of Love". This restaurant is usually recommended for good tagliatelle, tenderloin, and filet mignon. Not to mention the tasty crème brûlée. Delicious prosecco, beer, or sparkling cocktails are also waiting for you for an evening like no other with this special Valentine's menu.
Reservation: at

[email protected]

Address: Kawasan Sawangan, Jl. Raya Nusa Dua Selatan, Kuta Selatan.
Telephone: +62 361 301 7777
A Couple's Massage at The Colony Hotel, Seminyak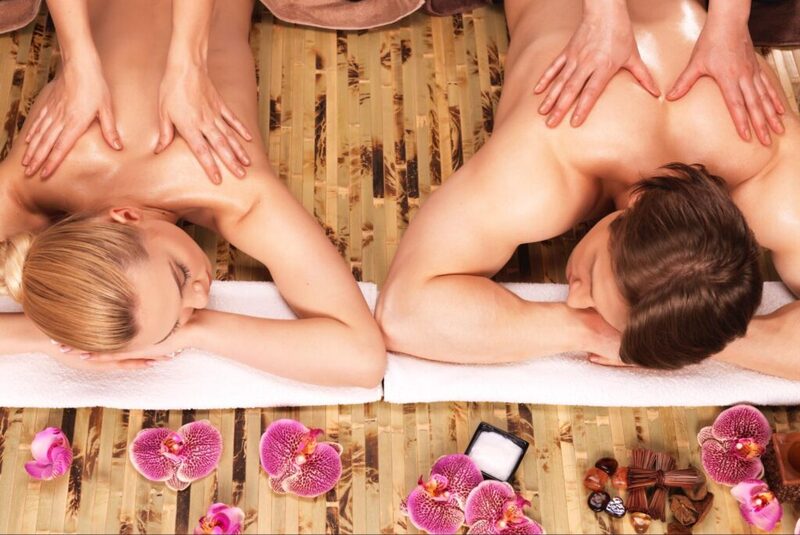 The Colony Hotel is a boutique hotel in Seminyak known for its unique style and cosiness. A couple's massage is the best thing to do in Bali for honeymooners, above all for a Valentine's Day to remember for… ever. Enjoy a decadent head-to-toe Balinese massage, a traditional Balinese scrub, or a facial. Rejuvenate your body, senses, and soul in the comfort of your own bedroom. Don't forget to go for the flower bath to end your couple's massage. The hotel is within walking distance of all the fun and iconic venues that made Bali famous for its nightlife. Now, you're all set to go for a memorable Valentine's dinner!
Room rates start from US$128.
Amazing Hut of Love in Rice Paddies with Bali Eco Stay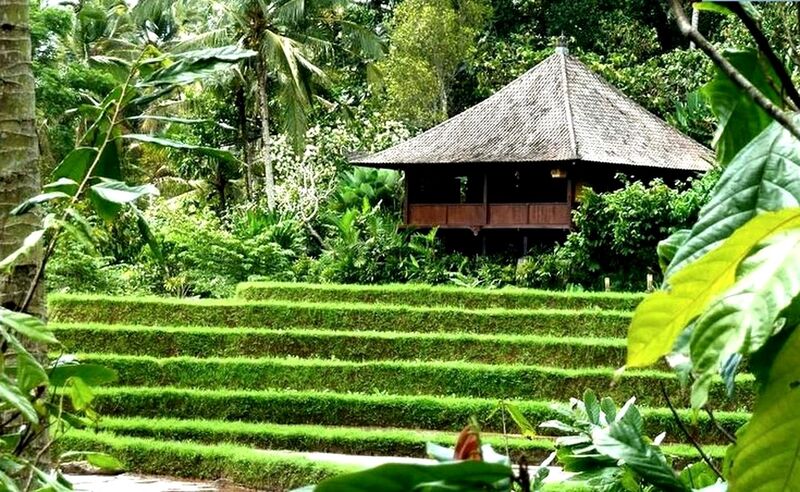 Being totally immersed in natural surroundings has been a definite new trend in hospitality for the last couple of years. Set in the western paddy fields of Bali, this unmatched site is perfect for those who would like to experience a rich, local, rural culture, while surrounded by stunning organic rice fields, mountain-fed streams, cascading waterfalls, and spectacular views over treetops to the ocean. At night, the only lights are those of stars and fireflies, and the only sounds are of running water, crickets, and frogs. What a perfect setting for an unforgettable eco Valentine's celebration!
Room rates start from Rp1.7 million for the Buddha Bungalow.
Address: Kanciana Village, Kemetug, Desa Gunung Salak.
Phone: +62 85738467596