The Black Metal from Birmingham has finally arrived in Indonesia with Mutt Motorcycles.
Mutt Motorcycles Company is a small cc, retro-styled, custom-inspired motorcycle manufacturer and motorcycle lifestyle store.
It was founded by Will Rigg and Benny Thomas in Birmingham, well-known as the heart of the British motorcycle industry, in 2013. The company is taking classic British motorcycles to new heights, with long legacies, a rich heritage, and industrial roots. The aim is to make the Mutt Motorcycles range more accessible and affordable to the growing vintage motorcycle market with a bespoke approach to design and build quality.
Their vision and mission are to be the world-leading aspirational small-cc motorcycle brand for both a new breed of riders and experienced ones while staying true to their authentic artisan and creative roots. This starts with Mutt's strong brand identity by being in tune with the custom motorcycle culture and lifestyle, breeding a new wave of motorcyclists through their brand pillars. With its global success, it is now a thriving international motorcycle brand that has been distributed across 20 countries including Italy, Australia, Singapore, the Philippines, Japan, and Spain. Today, it has made its way to Indonesia.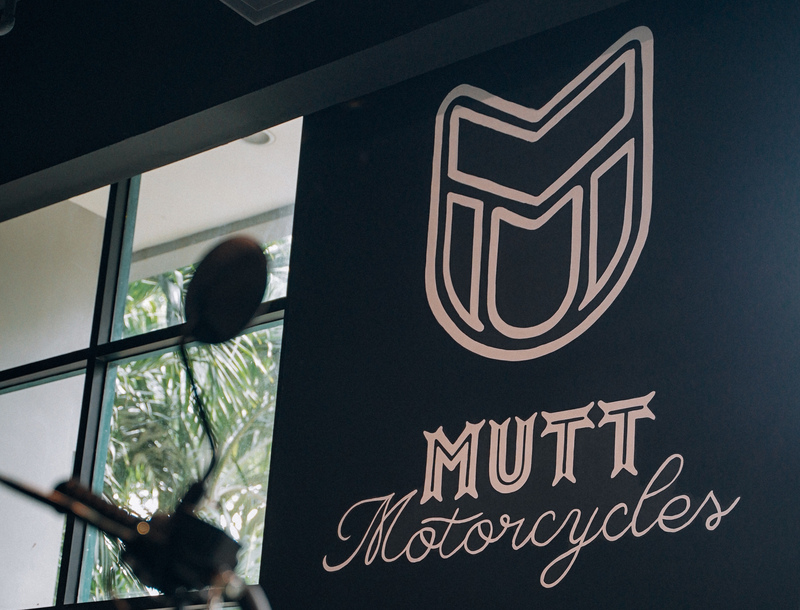 Mutt Motorcycles launched the "Leave It All Behind Campaign" in 2022, featuring three of their flagship models, namely the Razorback, the Akita, and the FSR. They are all designed with classic and custom aspects in mind, infused with pure Mutt DNA.
With its tall, mono shock and upside-down forks, chopped front and rear fenders, and short exhaust, The Razorback can be described as having an enduro, tracker, customer-scrambler vibe that makes it stand out from the crowd, unlike anything else on the market.
The Akita is Mutt's take on a classic Japanese custom bike with a blend of the '60s British bikes, minimalistic bodywork, and a noticeable massive 17-litre rectangular tank, huge chunky military-style tires, and an underslung stainless-steel exhaust sitting on twin shocks with a leather seat to add to the finishing touch.
The sportier, quicker, and shorter cousin to the other Mutts is the FSR. With a low-profile seat, lightweight cast wheels, and funky, new-shape side panels to add to the aerodynamics, the FSR is a low-down street sports motorcycle that is stylish and equally aggressive.
Mongrel Motorcycles Indonesia (PT. MMI) has brought Mutt Motorcycles to the Indonesian market by opening its first flagship store located in Park View Plaza, 1st Floor, Taman Kemang, South Jakarta. Motorcyclists and enthusiasts will now be able to get their hands on their lineup of small-capacity, retro-style, vintage, bikes with a custom design that pays homage to the '60s and '70s era of British motorcycle culture.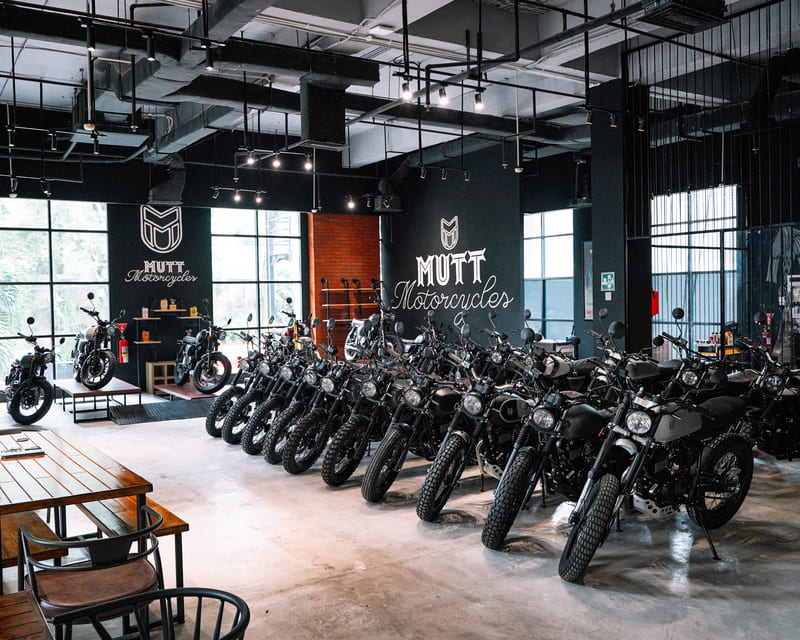 Mutt Motorcycles Indonesia offers a classic motorcycle lineup with all the modern conveniences. The showroom features several of its flagship models like the Mongrel, Hilts, Fat Sabbath, Mastiff, Razorback, RS-13, FSR, Akita, and the all-new GT-SR. Giving riders that nostalgic feeling with all the British charm they want on their two-wheeler adds a unique and fresh perspective to the Indonesian custom motorcycle scene, which has grown enormously in popularity over the last decade. These one-off, custom, no-nonsense motorcycles are highly desirable for passionate riders seeking their next adventure.
The store's concept is a showroom and a coffee shop. The store will also provide merchandise and apparel for purchase at the retail and events space. Their vision is to build around the brand to develop a unique lifestyle and community and to welcome motorcyclists and like-minded people to their growing global fraternity of Mutt riders making their showroom a laid-back weekend meeting point for the custom bike community.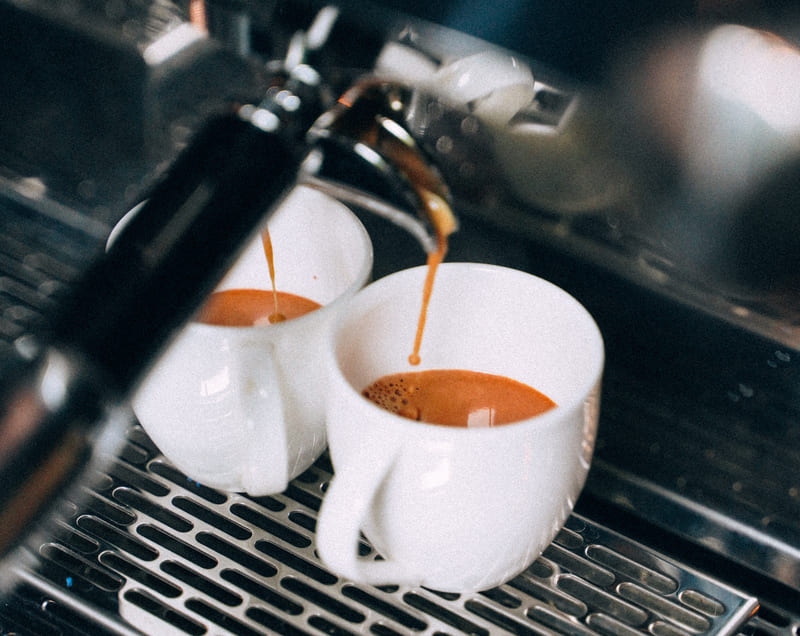 For the price list, and full catalogue or to book an appointment at the Mutt Motorcycles Indonesia showroom, please contact Richo Novian Sales & Marketing at 087789555425.
Park View Plaza Ground Floor,
Jl. Taman Kemang No. 27, Jakarta 12730
Call: 08778955425 
Instagram: muttmotorcycles.id