The Jakarta International Java Jazz Festival debuted in 2005, staging 146 shows which were visited by 47,500 festival-goers. Arguably the largest jazz festival in the Southern Hemisphere, this year's event, which will kick off on March 4, is anticipating 120,000 attendees. We sit down with Dewi Gontha, the President Director of PT Java Festival Production, to find out what it takes to put together a show of this scale, and what motivates her and her team to continue to improve each year.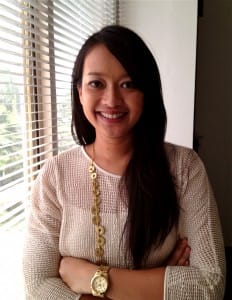 Dewi, how did you first get involved in the world of music festivals?
I had been working since 1996 as an investor relations manager and a marketing director in two different companies. In 2001 I decided to quit my job as I was due to give birth to my first son, which was followed by the birth of my second son in 2003. Then, while sitting at home caring for my babies, my father presented the opportunity to me to do the first Java Jazz Festival, which we launched in 2005.
How many attendees did you have at Java Jazz Festival last year, and what are the expectations for this year's event?
Last year we had traffic of approximately 110,000 for three days, not including the Java Jazz On The Move event prior to the Festival. This year we are expecting as many as 120,000 visitors to attend our festival.
That's a lot of people! How many months does it take to plan this event? And how many staff members do you have working on the project?
It takes about six full months to prepare for a festival of this scale. We have more than 1,000 people working during the event, but we have approximately 40 permanent staff in the office who are part of the organizing committee.
What are the main challenges you face in the live entertainment business in Indonesia?
I think convincing artists that Indonesia should be their priority compared to other Asian countries is one challenge. We also face difficulties with production costs and venue rentals which are very high. Raising sponsorships every year is another challenging bit of homework.
Do you travel the world to experience festivals for ideas for your own?
I like to go and see shows but not necessarily festivals.
What is it that you try to achieve with each music festival? What are your goals?
We started off with the intention of promoting Indonesia through music. This is still the case today. We would also like to set a standard on how to create a diverse music experience for the audience, as they are able to choose from different performances during the festival.
Robin Thicke is headlining your festival this year. What would you say to critics who say he is not a jazz musician?
What is jazz? Have you seen The Music Tree; how everything is somehow related to something else? And yet how do we educate the market? It is to get them first to come and see an artist of their choice and at the same time understand that jazz is very broad and that everybody can enjoy it. The branch is so wide. Is R n' B a stand alone? Or it is part of the tree?
What other musicians will be gracing the stages of Java Jazz 2016? And who are you most looking forward to watching live?
There are so many great names to choose from. Some of my favourites include: David Foster, Chris Botti featuring Sting, Level 42, Patti Austin, Raisa, Marcell, Glenn Fredly, Isyana, and Tophati.
How many stages will there be this year?
There will be 11 stages in total with something for everyone to enjoy.
What differences from last year's event can audiences expect to see?
No difference. We just expect more.
Do you still have a cashless system for purchasing F&B? If so, can you explain for what reason this is done this way?
Yes, we do, which means that no change is needed. We find that this system is practical for buyers and also practical for sellers.
How do you choose your acts? Do find that many jazz musicians are eager to come and play at this internationally accredited jazz event?
We have a group of people that sit down together and discuss musicians and options of how to present each year better than the last.
Besides Java Jazz Festival, what other events does your company put on?
We put on other festivals like SoulNation and Rockin'Land, and with Live Nation Indonesia we do one-off concerts and stand-up comedy shows, like international comedian Russell Peters last week in Jakarta.
What visions do you have for the future of your business?
I'd like to see Indonesia become bigger and better at taking part in the entertainment business. We want more foreigners to come and visit Indonesia and come to experience Indonesian events.
We want to be one company that can be seen with the same high standards as other live music festivals and organizations around the world.
You are a mother as well as a successful business woman. What are your secrets on juggling the two?
No secret. Having understanding children and a supportive family is all one will ever need to survive this industry and work as best as we can.
And finally, who is your all-time favourite jazz artist?
Haha there are just too many to mention!
Thank you, Dewi and all the best for this year's festivities. For more information, visit www.javajazzfestival.com