The 16th Ubud Writers Festival ran from October 23 to 27, 2019, featuring more than 200 speakers from more than 30 countries.
There is something very old-fashioned about writers' festivals, but once again Ubud conclusively proved its contemporary relevance.
In competition with blogs, Ted Talks, and Twitter, the festival showed there is, as yet, no better way to share ideas than to see, hear and question someone in the flesh – and to read their books.
All other transmission technologies for ideas have their place, but talking and reading are still the most powerful.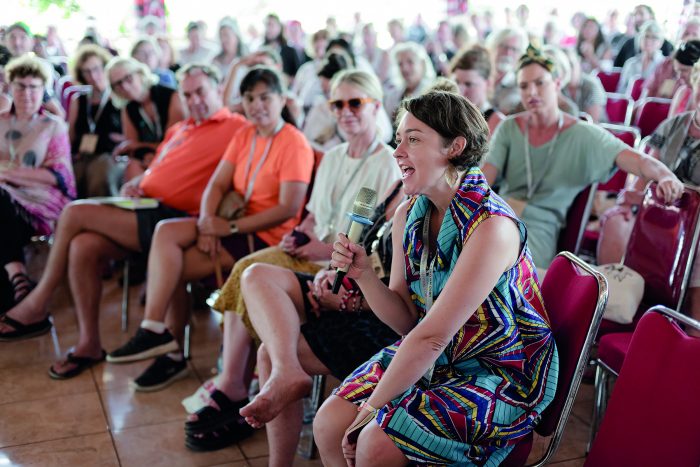 In some ways the festival's name is misleading.
It is true the speakers at the festival are mostly writers, but nearly all writers see writing as a means of transmitting ideas.
Interesting and relevant though the festival is for practicing writers, it is not specifically directed at the craft of writing (although writers do indeed have many opportunities to learn).
Ubud is curated for anyone who's interested in contemporary thinking. And it is particularly interesting for anyone interested in contemporary Indonesian viewpoints.
High-quality contemporary thinking and ideas are captured in books, by writers, so Ubud is basically relevant to people who are interested in ideas and books.
To meander between beautiful venues overlooking a branch of the Wos River, and to have the opportunity to listen to people with ideas, alongside people who are interested in ideas, is challenging and exhilarating.
The contemporary ideas captured in this year's festival fell under the overall umbrella of "Karma" and included discussions around Karma itself, in relation to Indonesia's six official religions and western secular thinking, and in relation to the challenges facing the world – and Indonesia.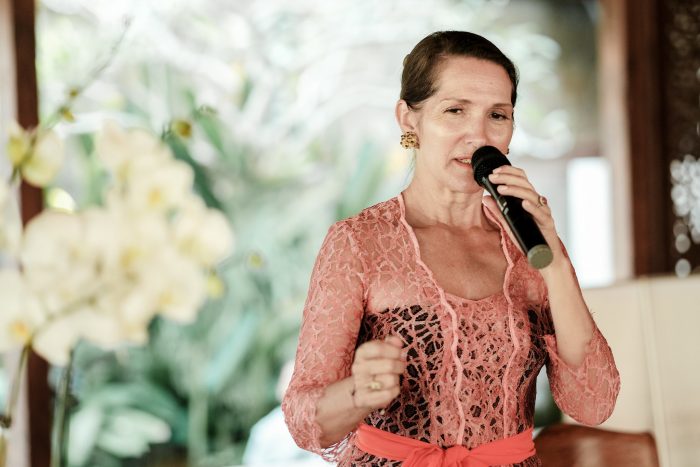 The attendees at Ubud are dominated by English speakers, including English-speaking Indonesians, but the festival is changing to involve both more Indonesians and more Bahasa Indonesia. It was rare for at least one Indonesian or Bahasa Indonesia speaker not to be involved in any given session.
A number of non-English speaking speakers were translated from Bahasa to English, although the process of translation is, unfortunately always cumbersome.
Many sessions included contemporary Indonesian issues ranging from politics to economics, religion, development, tourism, the environment, women's rights, the way in which history is presented (or not) publicly and educationally, even the way in which the jilbab (hijab) impacts on women's lives.
It is rare for an English-speaking expatriate to have the opportunity to hear Indonesian writers and intellectuals talking about their country. Holding unpopular opinions and speaking about Indonesia frankly and openly can carry serious risks and there are very few forums where an exchange of ideas can occur.
Because of the festival's profile, and because of the nature of its support, the festival exists not only in a charming geographical location, but in a charming geopolitical space.
Temple bells and the sound of gamelan waft on the cool breeze that blows up the Wos valley, and the voices of Indonesian thinkers can be heard without the inhibiting influence of the powerful conservative forces who place little value on freedom of speech.
Despite its seriousness, the festival also has a light touch, featuring cooking, humour, and travel. Perhaps the opportunity it opens for cultural exchange and the development of connections is its most important quality.
The 2019 festival was well-organised, exciting, charming, friendly, stimulating –and important.