Welcome to part two of our exploration of Jakarta's top rooftop bars!
In this edition, we will continue our journey through the vibrant city of Jakarta, uncovering more stunning rooftop bars that offer breathtaking views, delectable drinks, and unforgettable experiences.
Below, we present additional suggestions for the highly sought-after rooftop bars in Jakarta.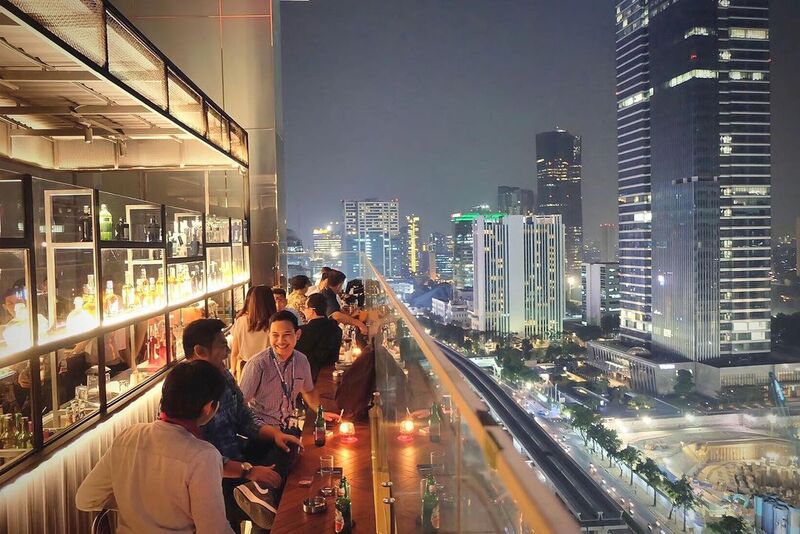 Costéss Cafe & Bar
Costéss Cafe & Bar provides a sanctuary where you can escape from the demands of your busy daily routines. Enveloped in delightful music and a cosy ambience, Costéss Cafe & Bar beckons you to unwind, revel, and amuse yourself in an open-air bar that offers a splendid vista of Jakarta's bustling cityscape and its signature cocktails, including Blush, Reminiscence IDR, Monroe, and Borneo. Besides its cocktails, Costéss also provides various types of beers, whiskey, rum, and wine. Costéss Cafe & Bar never fails to get you hyped!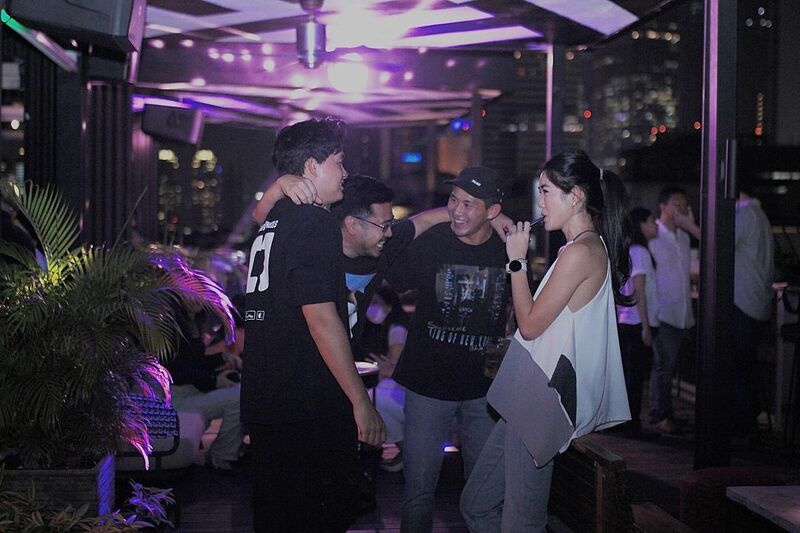 BART at Artotel Thamrin
BART at Artotel Thamrin is a haven of elevated luxury, situated on the seventh-floor rooftop. This vibrant sanctuary combines a lively ambience, warm hospitality, and sweeping panoramic views of the Thamrin area.
Discover an array of beverage selections, including speciality cocktails, a wine collection, sangria, top-tier spirits, and invigorating fresh juices. The menu is tailored for a casual and relaxed dining experience, perfect for an enjoyable outing.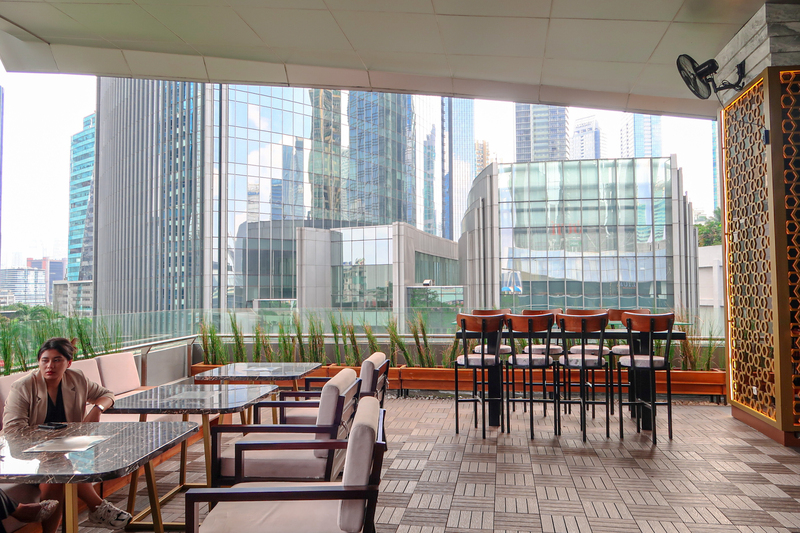 Kalture Resto & Club
Kalture Resto & Club, a renowned Indian restaurant located in Kuningan, offers a luxurious and lavish dining experience. Kalture boasts a spacious indoor and outdoor area adorned with yellowish lights, classic music, and a central bar.
The menu showcases a selection of signature cocktails, such as Kalture on Fire, Sunset in Kalture, Golden Dream, and Yin Yang, complemented by delicious Indian dishes, including Chicken Naan Pocket, Chicken Curry Bowl, Chicken Biryani, and Nanza, each offering distinct flavours and generous portions.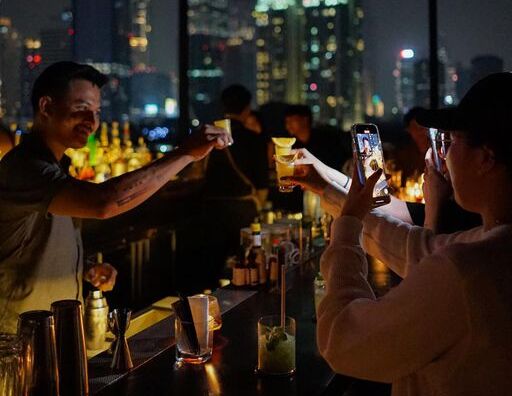 Noru Rooftop Lounge
NORU Rooftop Lounge Jakarta transforms into a relaxed spot, providing stunning city views. This rooftop bar presents a Japanese-style atmosphere that matches its name. Enjoy the cityscape from the top and create lasting memories with the selection of cocktails, including Noru Sunset, Stormy & Shine, Brenda's Pick, Ice, and Osmathus, and other various wine and spirit options.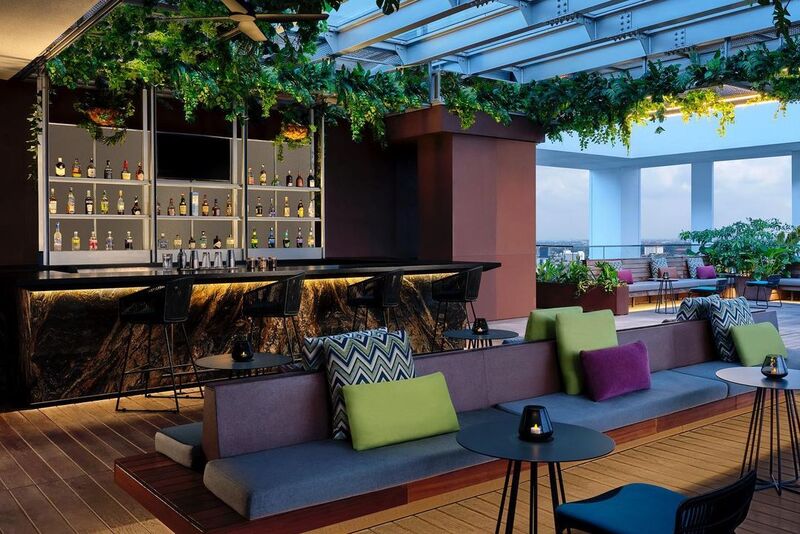 Southside Rooftop Bar & Lounge
Southside Rooftop Bar & Lounge, an elegant rooftop pool and bar, features an Art Deco of the 1920s-era lounge that offers a breathtaking panoramic cityscape. With a focus on being a gin bar, Southside excels in this particular area while also providing a stunning panoramic view of South Jakarta from its perch on the 20th floor of the rooftop.
Among the highly recommended cocktails are the Margarita infused with smoky floral notes, the Berry cocktail with a delightful touch of gin, and the refreshing Blue Hawaiian.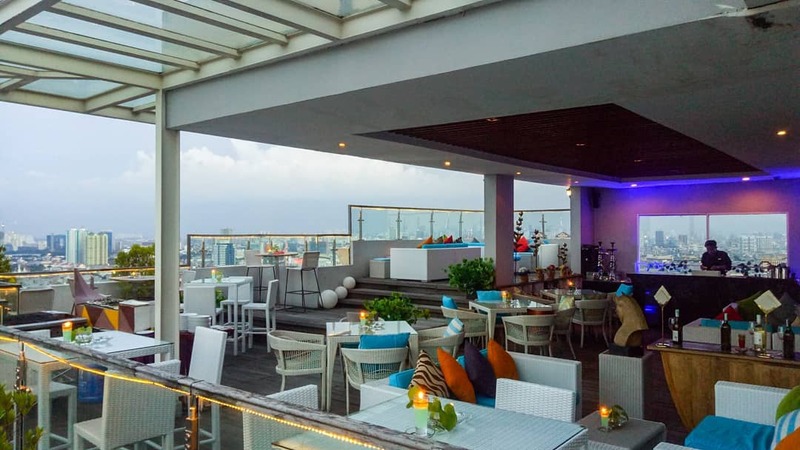 33 Degrees Rooftop Lounge & Bar
33 Degrees Rooftop Lounge & Bar stands as the highest rooftop bar in North Jakarta. What sets 33 Degrees apart from other rooftop bars in Jakarta is its exceptional feature – offering not only sweeping vistas of the city skyline but also captivating views of Jakarta Bay. The ambience exudes a soothing, laid-back atmosphere, making it an ideal destination for social gatherings with loved ones. The rooftop menu encompasses a wide range of offerings, featuring a diverse selection of cocktails, mocktails, wine, and premium beer.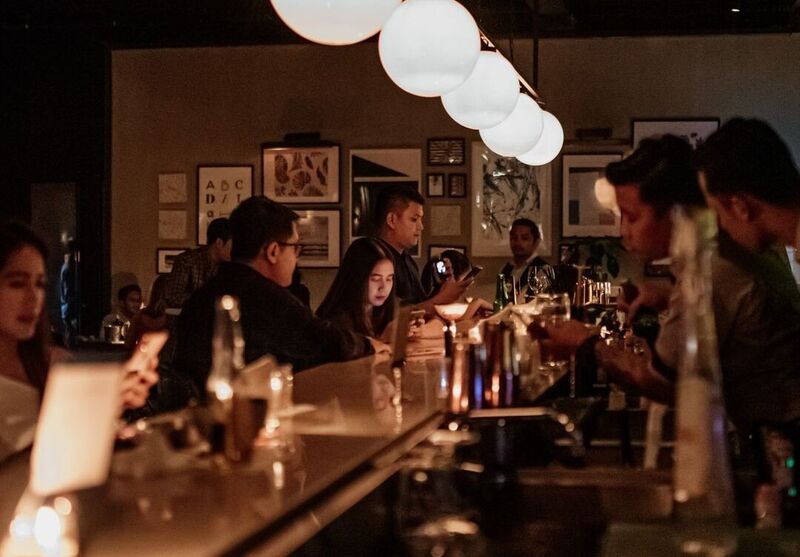 Roosevelt
Found on the highest level of the recently constructed Goodrich Suites hotel, Roosevelt establishes itself as a restaurant and lounge. The enduring presence of dry-aged steaks and distinctive cocktails on their menu solidifies Roosevelt's position in the Jakarta culinary scene. With alcoholic beverages available from lunchtime onwards, patrons are encouraged to sample their renowned spirits like the Oaxaca Old Fashioned and Moscow Mule.
Cloud Lounge Jakarta
Located at the highest peak of The Plaza, patrons can head up to enjoy a glass of their favourite drink accompanied by a live band performance after sunset.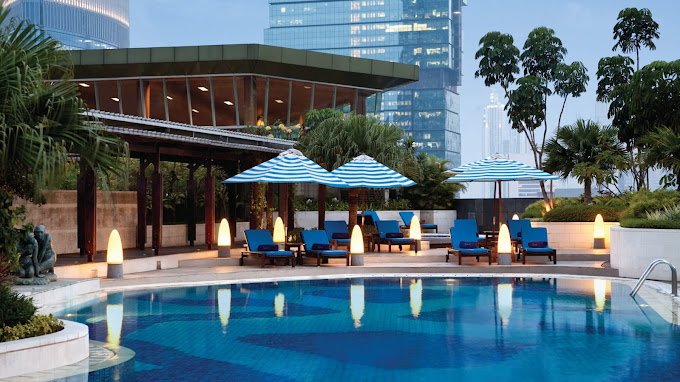 Sky Pool Bar Cafe
Sky Pool Bar & Cafe provides an ideal sanctuary to relax and retreat from bustling city life. This rooftop establishment presents a tempting selection of light snacks and a diverse array of beverages, featuring an impressive variety of cocktails such as Long Island iced teas, mojitos, tequila sunrises, turquoise margaritas, and the refreshing Sky Strawberry Fruits.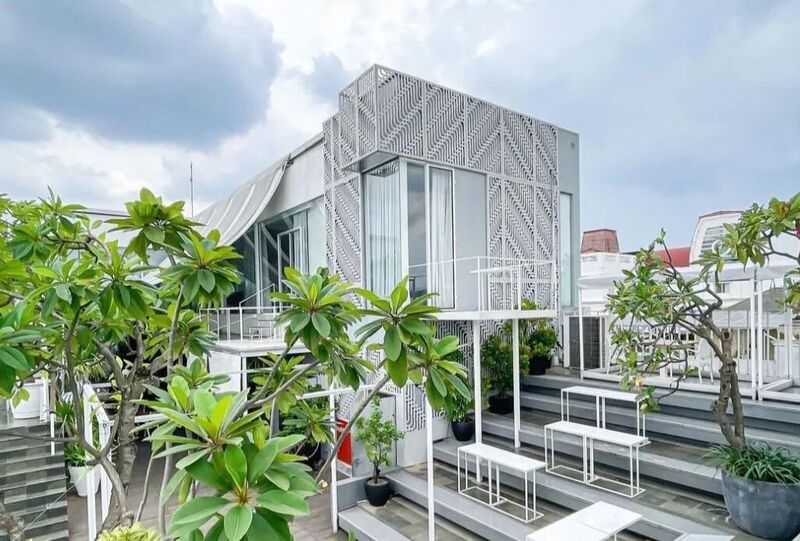 The Edge
Overlooking the hippest district of the city, The Edge at Kemang Icon is the rooftop restaurant of the hotel. The poolside menu offers an extensive range of relaxed dishes, perfect for leisurely lounging by the pool. The Edge also caters to visitors seeking alcoholic beverages with a diverse selection of wines and beers. Enhance your leisurely moments by indulging in their delectable menu offerings.