It's full steam ahead for the upcoming railway upgrade of Indonesia's railway system as Japan gives its nod of approval.
One of the biggest foreign direct investors in the country, Japan has already expressed its full commitment to the revitalization of Indonesia's railway system. Talks about the project are expected to be completed the first month of 2017.
Japan is lending its technical expertise beginning with a feasibility study to begin in January as well. The preliminary study has already been completed by the state railway company PT Kereta Api Indonesia. It will also grant a soft loan payable within 40 years and with an interest rate of 0.25 percent. The grace period is 10 years.
Meanwhile, the Indonesian government will provide more technical details about the project to Japan. It will also complete the project in stages and under a public-private partnership (PPP) due to its high costs. Japan estimates it to be around $7.8 billion, although Indonesia believes its costs less than that at $6.1 billion.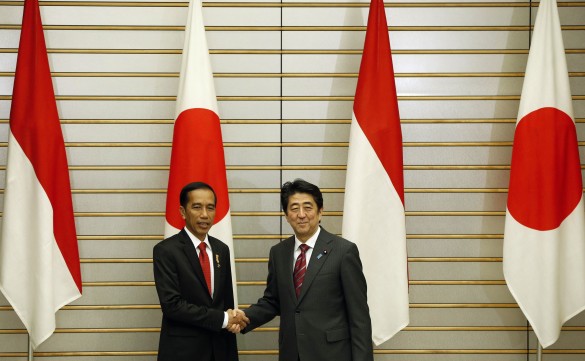 Regardless of the costs, the benefits of the upgrade will be tremendous. It will cover more than 700 kilometers and will cover Jakarta and Surabaya, two of the most important economic hubs of Indonesia.
It will introduce a medium-speed train that will run up to 160 kilometers per hour (kph) end to end, cutting down the total travel time between these two cities by more than three hours. Fares may cost around $36 to $44.
The railway network will also improve logistics and shipment. It will connect to dry ports where cargo for quarantine and customs are stored before delivery.
Japan's investment further cements the strong ties between the two countries. Japan has already poured in more than 2,000 projects from January to September 2016. It is also building plants and what could be the world's biggest lone geothermal power station.
As to when the railway system modification will be completed, only time can tell. "It's good, we made progress … (but) of course, we can't complete everything at one time," Maritime Affairs Coordinating Minister Luhut Pandjaitan said.
Image Credits: Wikimedia Commons, Business Times Singapore