A new breed of professionals has made its way to Indonesia's shores. Foreign startup founders are riding the tide of a true tech boom in Jakarta.  
For a long time, Indonesia has been a draw for foreign professionals looking to build careers in an emerging market. In the past, foreigners moored themselves in the country to work in major sectors like oil and finance.
In the last couple of years, however, a new breed of professionals has come to Indonesia's shores. The archipelago's fast-growing internet space has presented itself to young, foreign entrepreneurs as a launch pad for new technology ventures. Today, we can see Jakarta's appeal is greater than ever. The city is no longer just another obscure place of interest for the likes of Alibaba and Amazon. On the contrary, for many, Indonesia is the end game — the last big untapped internet market.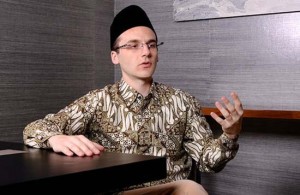 Dutchman and e-commerce pro Chaim Fetter moved to Indonesia to start his online classifieds platform Jualo. Fetter's strong interest in the archipelago began during childhood, when his grandparents shared stories of their time living in the country.
"Indonesia has been in my blood for a long time," Chaim tells Indonesia Expat, adding that his earliest work in the nation was setting up the Peduli Anak Foundation in 2006, a non-profit organization providing support to underprivileged children.
Like Fetter, other expat startup founders in Indonesia also got acquainted with the country through people close to them. Chris Franke, co-founder of SMS-based personal assistant service YesBoss, says that he had been working alongside Indonesians for five years while living in Berlin. "I was always fascinated with the economy and people of Indonesia," explains Franke. This was how he met Irzan Raditya, a colleague at Berlin-based food delivery startup Lieferando, and now Chris's co-founder at YesBoss in Jakarta.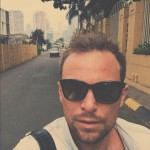 As for Sven Milder, founder of the app-powered logistics service company Etobee, love was what brought him to Indonesia. "It was not on my roadmap to come to Jakarta in the first place," says Sven. But that changed after he developed a relationship with a local.
Early introductions to Indonesia via friends, family, and loved ones became the sparks that ignited their decisions to pack up and move halfway across the globe. Following careful evaluation of the global market, Chris and Irzan decided to target Indonesia (instead of Europe or other places in Asia) for several reasons.
"First of all, we knew both the market and people, and had a network through my partner," he says. "The second and more important reason, which has been my biggest motivation, was that we had the opportunity to make a real impact on people's lives, as Indonesia is a developing market. Therefore, it has lots of potential when it comes to technology products and services."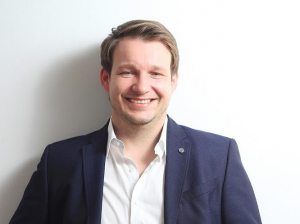 YesBoss lets users in Indonesia ask for anything they want on-demand via text message, so long as it's legal. The startup closely resembles another successful firm based in Silicon Valley called Magic. YesBoss is backed by several regional venture capital firms, including Convergence Ventures, 500 Startups, and IMJ Investment Partners.
Meanwhile, Milder says that upon realizing his automated logistics solutions fit the Indonesian market better than it did the Amsterdam market, he made the decision to stay in Jakarta, despite being woefully unfamiliar with the country. "The original plan was to build Etobee in Bali, then return back to the Netherlands," he says. "I quickly found out that the problems, just like the opportunities in logistics, were 20 times bigger than in the Netherlands. That made me decide to stay."
But doing business in Indonesia comes with its own set of challenges for expat entrepreneurs. Sven points out that the ultimate challenge for him was securing a work visa. He advised those in his position to connect with "other foreigners who have walked the same path."
Chaim echoes this idea, noting that local rules and regulations, especially those that are unwritten, act as blind spots for tech founders coming into Indonesia. "You don't have the network and need to learn the language first because not that many people speak English [nationwide]," he says.
All three entrepreneurs now share the opinion that startup founders from Europe need to rethink how they do business and manage people when they come to this market. "Business is done differently in Indonesia. It is more relationship-based than process-based," says Chaim.
Franke adds that unlike Europe, the lines between friendship and professional relationships are far less strict in Indonesia. "I had to adjust my communication habits so that they work well with everyone," he says. "Another thing I learned, and should learn more of, is patience."
In general, Milder notes that all tech founders in Jakarta, whether they're foreign or local, seem to be birds of a feather. They all share the same drive to address big problems. However, he says one advantage that foreign founders often have is the experience they gain abroad.
The majority of expat founders in Jakarta have built or worked at startups in other countries. Chaim, for example, founded an internet consultancy in Singapore several years ago. "Everything that happens in the US has a tendency to blow over to Europe. Europe, in turn, blows these developments to Asia. This could work out to the benefit of the foreign founders, in terms of knowledge and insight," he says.
To other foreigners looking to strike digital gold in Indonesia, Fetter advises them to "commit to the country" instead of coming in with the mindset of leaving after a few years. "Indonesia is a marathon and not a sprint," he says. "By blending in and giving yourself fully to the country, you will be able to reap the benefits years from now […]
you have to ask yourself first if you want to live in Indonesia for the long run. If the answer is yes, you are in the right place."
Fetter adds that apart from securing funding to finance your tech operation, future expat founders should also look to give back to society, understanding that poverty remains a constant challenge in the country. He says, "You have the skills and ability to change their lives. So do just that!" In the next five years, Chaim sees himself still in Indonesia, coaching local and foreign founders on how to build ventures that can change the nation.
As for Milder, he doesn't plan to leave any time soon either. "I sincerely enjoy being here. I am in love with Southeast Asia and the opportunities available here. Plus, the time is right to catch the big digitafl wave," he says.
Meanwhile, Franke is looking forward to moving back to Germany or the US, where he can spend more time with family, while getting involved with social impact projects. He says, "By then, after having ten years of hands-on experience as a founder and manager, I would like to help other companies start off. I'd like to invest in smart people with great concepts."