Finally road users on Bali's congested southern tip are looking forward to some relief with the construction of a toll road that will link the capital, Denpasar with the airport, port and the tourist enclave of Nusa Dua.
But given the chronic over construction on the narrow peninsula planners have had to forego land and, taking a leaf out of Singapore and Hong Kong's book, build on water.
Those plans to take the road over water are causing controversy with environmentalists up in arms over the impact on a local mangrove which is home to a thriving mini eco system of fish, reptiles, insects and birds.
Planners had promised not to excavate the strategic wetlands while constructing the much needed road but environmentalists are unhappy at the damage being caused to the fragile environment that is already being buffeted by waste accumulation and a lack of investment.
The conflict brings into sharp focus the ongoing debate in this part of the world that pits conservation efforts against development.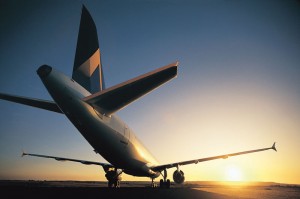 Bali's tourist economy is booming and with it has come decades of unplanned and unregulated construction. Hotels and restaurants have shot up along with shops and malls encouraged to part willing tourists with their cash but little thought has been given to how to move people around.
The result is gridlock. An urban eyesore that has severely eroded much of Bali's natural beauty that initially attracted people to the island.
Governments have been reluctant to impose themselves leaving the businessmen to do as they pleased in a tropical free-for-all while leaving the local government impotent to take any kind of action to relieve the strain being put on the creaking infrastructure.
For those pioneer visitors who trod foot on the sandy beaches back in the 1930s and even the backpackers of the late 1960s, Bali today would be an unrecognizable disaster. A fright of potholed pavements, congested narrow streets, tiresome vendors and ugly malls blighting a landscape that once was exuded tropical idyll; palm trees rustling gently in the early morning breeze, the waves crashing on the sand.
Today if you want to dine at street level along Kuta's seafront you get a wall and traffic blocking any view of the waves and the famed sunset.
The toll road, being constructed so the great and the good attending next year's APEC Summit (Asia Pacific Economic Cooperation) being held in July, (you didn't think was designed for the convenience of local residents and tourists did you?) is part of a massive investment in local infrastructure, other plans include airport expansion and an underpass at a strategic junction, which it is hoped will project Bali to a wider audience and show the world that Indonesia is once again open for business.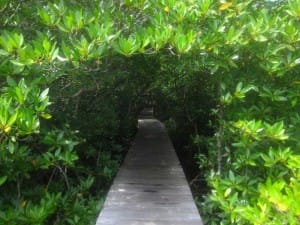 And what better way of showcasing Bali's natural attractions than whizzing delegates, including the US President Barack Obama, along an elevated highway that offers untrammelled vistas of the sea and a mangrove forest teeming with birdlife that just happens to sit under a busy airport.
Widening the streets was never going to be an option. The costs and vested interests would be too tough an opponent for any government outside of the People's Republic of China. With so few options on the table, the easiest solution has been to go on water and if a few crabs wallowing in mud get disturbed then that, from the government's point of view, is a price they can afford to pay.
And for those looking elsewhere in Bali for some peace and quiet, be warned. The government is mulling over a toll road and an airport in the relatively undisturbed north of the island.