Renowned as 'Pearl from the East', Papua has a wealth of beautiful scenery and natural and cultural heritage.
its magnificent beauty, the province located at the far eastern side of Indonesia is also famous for its arts and culture, just waiting to be explored.
The traditions, dances, handicrafts, and typical Papuan paintings always take centre stage when displayed. But there are also Papua dishes which actually have their own charm.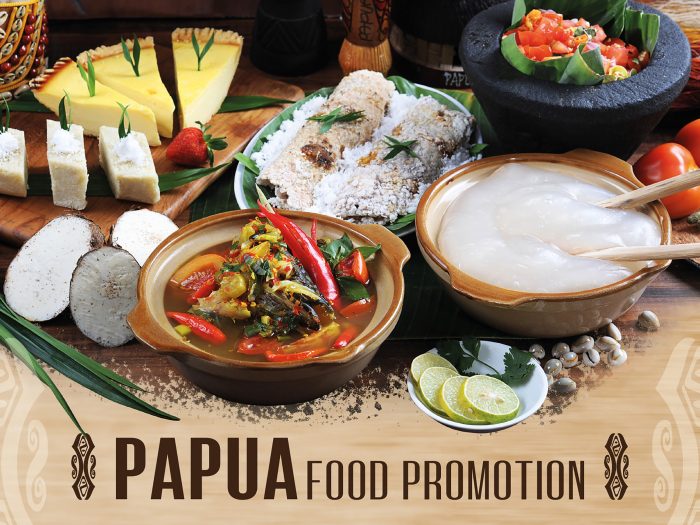 Hotel Borobudur Jakarta presents the exoticism of Papua at Bogor Cafe with its Papua Food Promotion during the month of September 2019. Foodies might be familiar with Papeda, a signature Papuan dish made from the base ingredient of sago.
There is also a wide array of other authentic Papuan dishes that you should try, such as kuah asam fish, bototo chicken, Papua rica chicken, papaya flower genemo, sagu sinole, mashed sweet potatoes, and many more. Bogor Cafe is decorated with many iconic Papuan ornaments to create an immersive, exotic culinary journey and as part of our effort to preserve and present Indonesian culture.
Enjoy the Papua Food Promotion in Bogor Cafe, buffet style, starting from Rp398,000++ per person. The promotion of Papuan specialities is supported by Yougwa Danau Sentani, a Papuan restaurant in Jakarta. Discover the range of exotic Papua delicacies at Bogor Cafe that will give you a whole new culinary experience. For reservations and further information, please contact (+ 62-21) 380 5555 ext. 73400/73441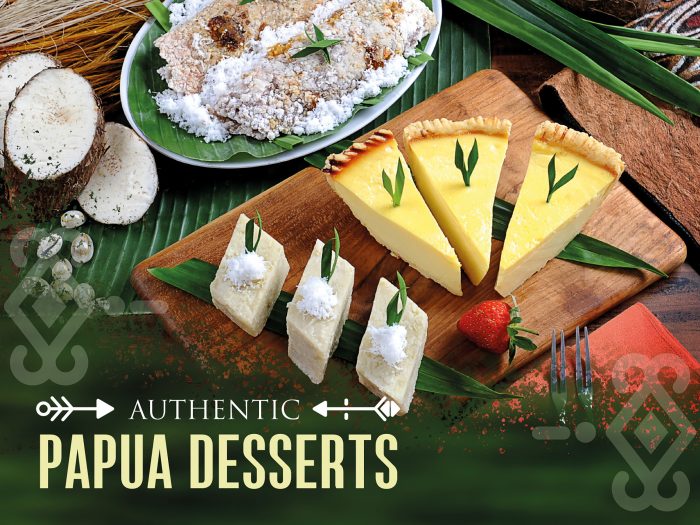 About Hotel Borobudur Jakarta
Hotel Borobudur Jakarta, the leading five-star hotel and 'Grand Old Lady of Hospitality' in Jakarta, features 695 guest rooms and suites as well as extensive meeting facilities, all set in 23 acres of landscaped tropical gardens. Located right in the heart of town, the hotel offers a wide selection of restaurants: Italian, Chinese, Japanese and International cuisine. Klub & Spa Borobudur is amongst the finest and best-equipped health club and spa in town.