Bali Dynasty Resort is proud to offer a wide range of meeting rooms that are perfect for any corporate events or conferences.
The state-of-the-art facilities are equipped with the latest amenities, and our dedicated team of event planners will work closely with you to ensure that every detail of your event is executed to perfection.
Located in the heart of South Kuta, Bali Dynasty Resort is the ideal destination for your next meetings or conferences. The meeting rooms boast modern décor and comfortable seating to ensure a productive and enjoyable experience for all attendees. Whether you are hosting a small, intimate meeting or a large conference, the meeting rooms can accommodate groups of all sizes.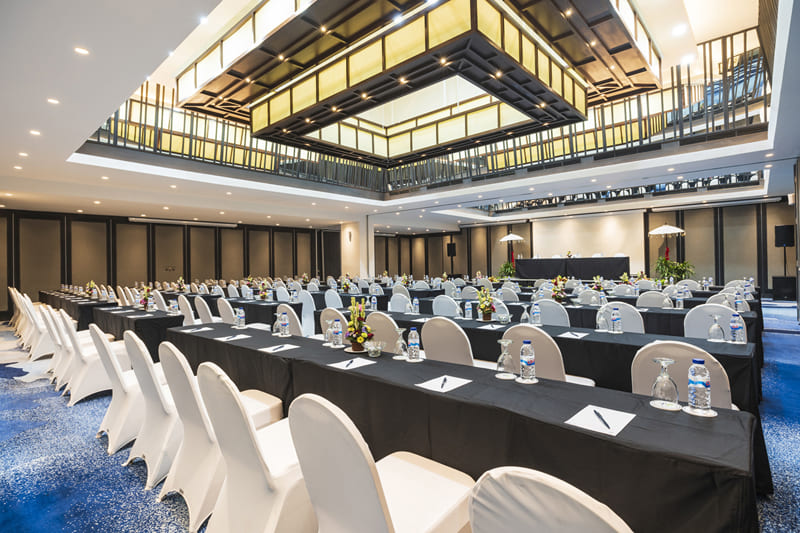 Bali Dynasty Resort's meeting rooms feature a two-floor hall with numerous meeting room types, including Grand Nusa Penida, Nusa Lembongan 1 & 2, and Nusa Ceningan 1 & 2. Facilitated by a beautifully designed voyage, several restrooms and a comfortable smoking area, this modern-designed hall is ready to accommodate up to 500 persons and five different meetings in a day.
In addition to the top-notch meeting facilities, Bali Dynasty Resort also offers a variety of added benefits to enhance your experience. Enjoy complimentary Wi-Fi throughout the resort, as well as a complimentary shuttle service to and from the airport for all attendees. Take a break from the hustle and bustle of your event and unwind at our spa, or enjoy a refreshing dip in one of the swimming pools. There are six restaurants and five bars that offer a variety of delicious dining options to suit every taste including the Golden Lotus Chinese Restaurant, known for its Cantonese cuisine, Gracie Kelly's Irish Pub which serves Irish dishes, and H2O, which is popular for its themed night buffet dinner, held four times a week.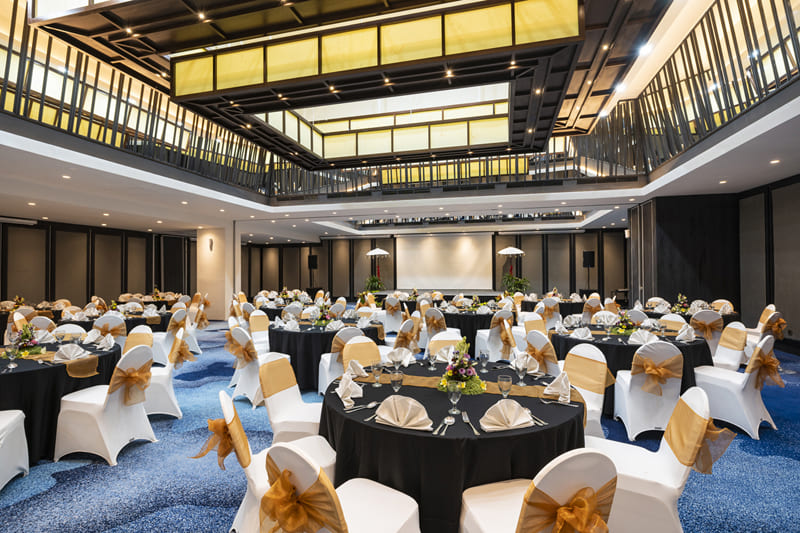 To make your next meeting or conference even more affordable, Bali Dynasty Resort is currently offering a special promo for the Meeting Package. With this special offer, you can enjoy discounted rates on accommodation for all attendees, as well as other added benefits.
Bali Dynasty Resort is committed to providing an unparalleled meeting experience for all of our guests. With state-of-the-art facilities and added benefits, the Meeting Package is the perfect choice for your next corporate event or conference.
Contact Bali Dynasty Resort today to learn more about our Meeting Package and to start planning your next event. Don't miss out on this special offer!