Indonesia's tech industry is no longer just about e-commerce. Recently, we've seen more diverse ideas popping up from local and foreign entrepreneurs alike. Here are five new tech companies in the archipelago that began building something new last year, and which could possibly be the next big thing in 2017. If you're interested in investing in Indonesia, these names may be a few to keep in mind.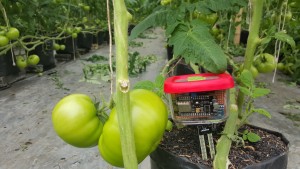 Habibi Garden has developed an "internet of things"-based device that works as a sensor to monitor plant growth and output. The company aims to prevent crop failure in Indonesia, improve yield productivity and increase cost efficiency by avoiding over-fertilization and over-watering.
The device collects precise information on light intensity, humidity, moisture and crop nutrients. Connected and networked with another piece of equipment called the Habibi dosing pump, the device uses the information collected to automatically feed crops based on real-time soil data.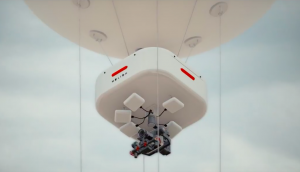 Funded through a grant from Indonesia's technology and research ministry, Helion created Wi-Fi balloons that aim to connect people in rural and remote areas to the internet, help fill coverage gaps and bring people back online after disasters.
Helion is basically the local answer to Google's Project Loon. The balloons are tethered at a maximum height of a couple of hundred metres and carry solar-powered electronic equipment that enables them to distribute a Wi-Fi signal to the surrounding area below.
Developed by the same team that built the virtual assistant app YesBoss, Kata.ai is an artificial intelligent-based chat bot that connects brands and customers. The platform will be able to process informal conversations in Bahasa Indonesia via popular messaging apps such as LINE, Facebook, Twitter, BBM, Telegram and even SMS.
Brands can use this platform to market products, perform sales transactions and gather data about consumer behaviour. For customers, the app enables instant feedback from the companies and may thus end the frustration of having to rely on outdated help centre information.
Kumparan is a soon-to-launch community-based digital media company that focuses on interactive and collaborative media. The platform allows users to submit their own content and follow other users to get their latest activities such as new posts and content of interest.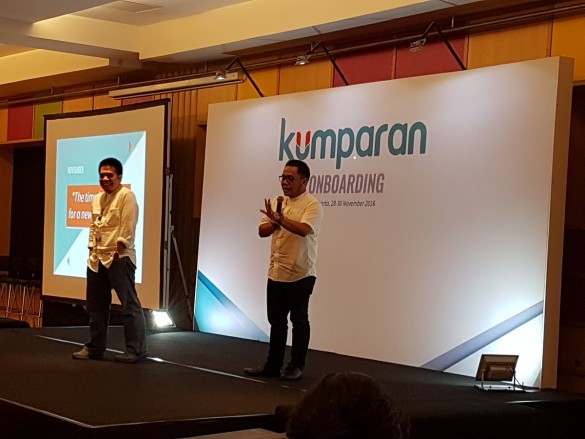 While details are still scarce, what makes the company interesting is the people behind it. Kumparan was started by Detik's co-founders Abdul Rahman and Calvin Lukmantara. It includes Detik's fellow alumni Hugo Diba, Ine Yordenaya, Heru Tjatur and former vice president at local venture capital firm Ideosource Andrias Ekoyuono in the management team. Established last year, the secretive company has employed over 100 employees.
Offline advertising seems to be a new trend in Indonesia's tech ecosystem. There are at least five companies working on connecting brands with individuals to advertise on their privately-owned and rented vehicles. One of the most promising is Wrapmobil.
Wrapmobil enables car owners to earn extra money from advertisers by wrapping their cars with chic and well-designed ad stickers. The total money drivers receive will depend on the sticker size and the number of kilometres that they drive each month. This is particularly interesting for Jakarta, a city that has earned the moniker as having the worst traffic in the world. Now, with tech companies like Wrapmobil joining the fray, frustrated commuters can take comfort in knowing their time spent in traffic is generating supplemental income for their families.
Featured Image via Pexels