Disclosure: The following is part of a media partnership agreement between Tech in Asia and Indonesia Expat. Tech in Asia recently held its annual Jakarta conference on November 16 and 17.
Many expats gathered during the Tech in Asia Jakarta 2016 conference earlier this month. Indonesia Expat took the opportunity to meet them and understand what kind of new and innovative digital business concepts are being executed in the archipelago. After scouring the sea of nerds at Balai Kartini, here are five interesting techies and entrepreneurs in Indonesia, who also happen to be expats.
1. Tobias Strebitzer – MagLoft

Strebitzer came to Indonesia three years ago to do a social experiment. His ideal place to do that was a laid back environment where people were not rushing around all day. Instead, he found a partner who showed him an interesting market and problem to solve.
With a firm belief that one day printed media would convert to digital, Strebitzer and his partner Nick Martin started MagLoft. The firm brings offline publishing companies to the online world with ease and style.
With MagLoft, printed magazines can easily convert their content to customized digital magazines which are more responsive, interactive and exciting to use. Readers can download MagLoft's magazine apps on Google Play and the AppStore, then start reading via tablet or smartphone. MagLoft also makes native apps for a variety of businesses.
If you have a print magazine and know you need to go digital, but are hampered by the cost and headache, talk to Strebitzer about a cheap and easy solution.
2. Nigel Hembrow – Astronaut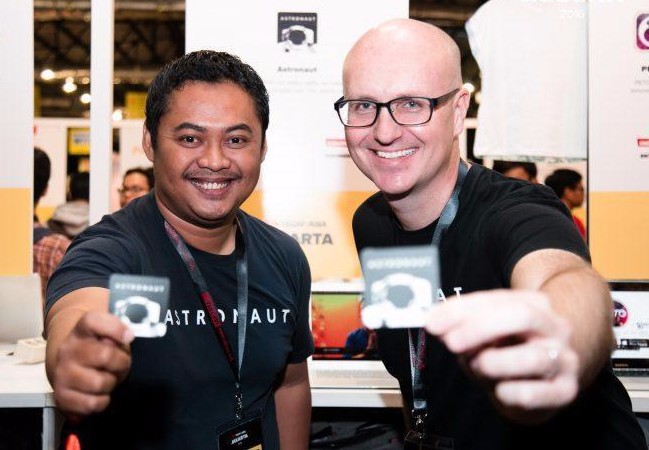 Astronaut believes that a normal CV cannot represent a job seeker's holistic quality. With his tech startup, Nigel Hembrow aims to help recruitment teams all around Indonesia and Singapore with screening job applicants via video. The concept is to let applicants answer interview questions using video selfies.
The video-based interviews can provide employers with a better understanding about the applicant, as recruiters can observe the applicant's body language and other factors while they answer tough questions. This tech enables recruiters to "interview" and screen applicants any time, anywhere.
Indonesia is a big market where people are obsessed with selfies and new tech. Hembrow hopes this trend can help Astronaut succeed and become a solution for recruiters to screen people faster and easier.
3. Clarissa Leung – Seekmi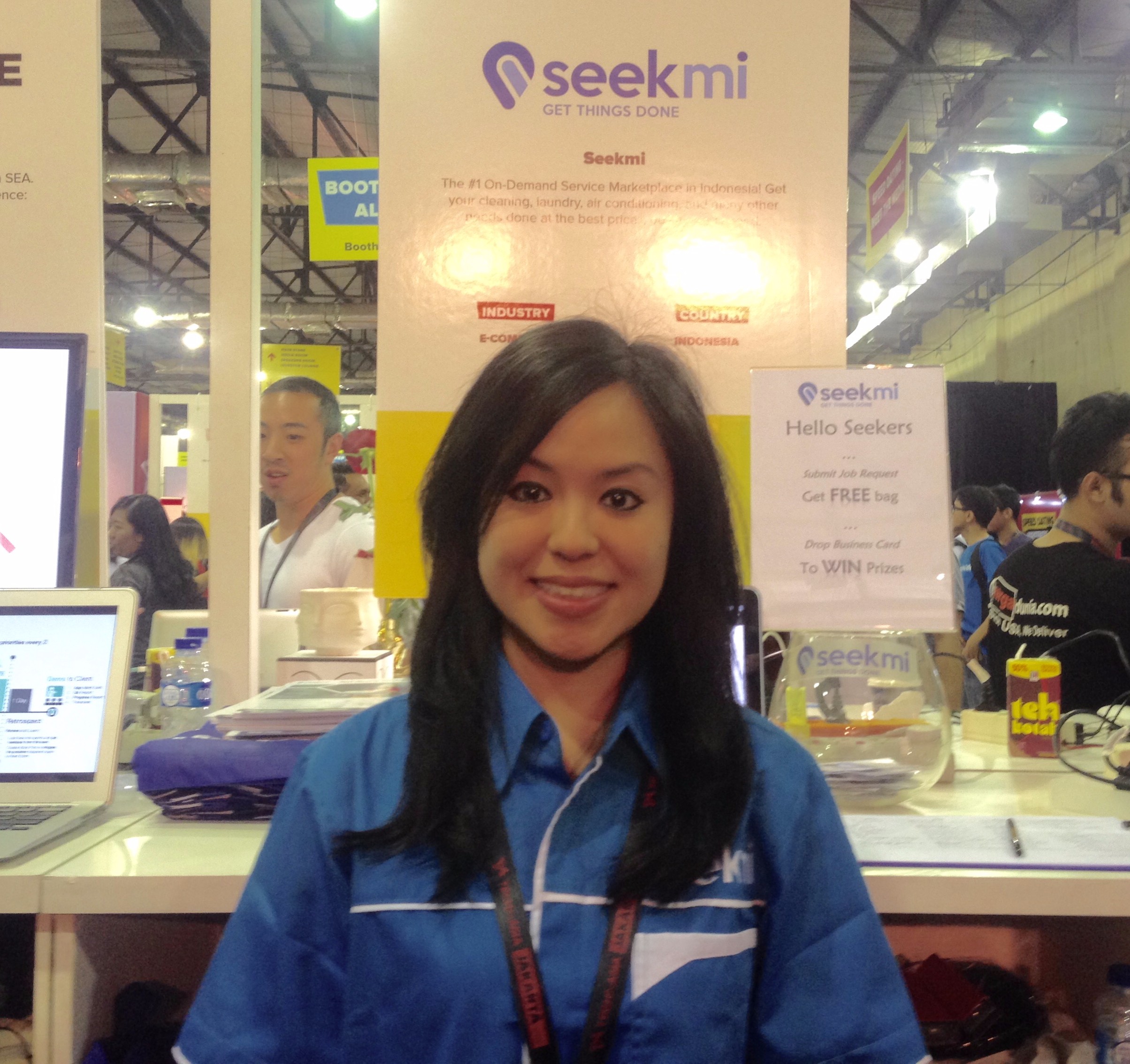 These days, people in the city are getting busier with their own work. This is so much the case that they have no time left to take care of their household chores. Wanting to create an impact on society, Clarissa Leung is convinced she can help make city life more convenient with Seekmi.
Seekmi connects professional workers with clients who need help with daily chores like cleaning, laundry or AC maintenance, to give a few examples. Armed with a six-digit investment, Leung aims to become the number one services marketplace in Indonesia soon.
4. Steven Ghoos – Klik n Clean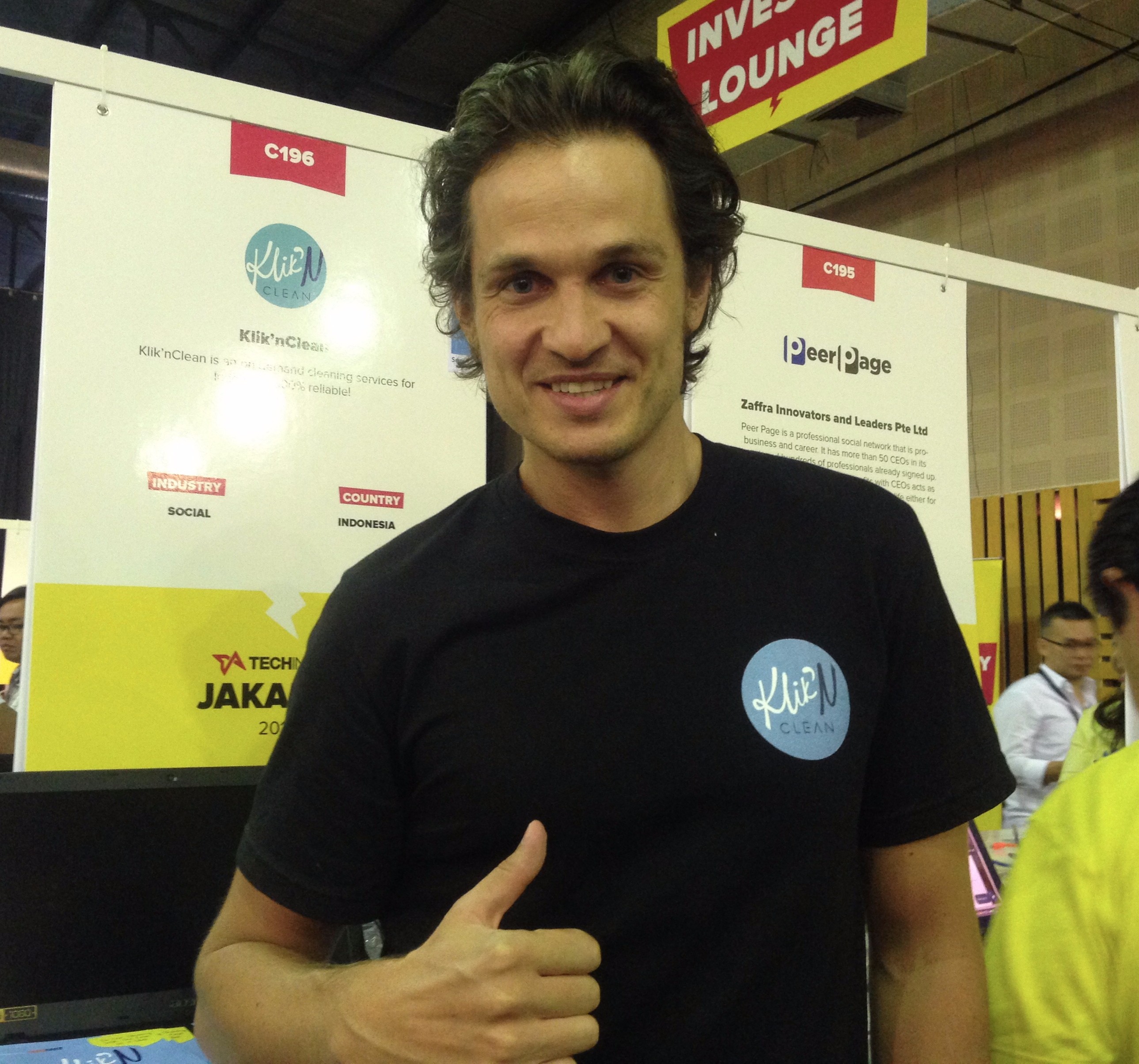 After gaining knowledge and experience in the Germany-based tech venture builder Rocket Internet, Steven Ghoos decided to go out on his own and become an entrepreneur. Ghoos has built an on-demand services app for housekeeping called Klik n Clean.
To differentiate his firm from others like it in Indonesia, Ghoos's company employs professional cleaners which Klik n Clean trains individually. This way, he can guarantee a high quality of service and trustworthiness that the customer will appreciate.
Klik n Clean just launched in the AppStore and on Google Play. If you're in need of someone to clean your office or home, feel free to use this code for a free hour of service: TECHINASIA.
Note: This code only claimable until December 2, 2016.
5. Lea Frahm – Saya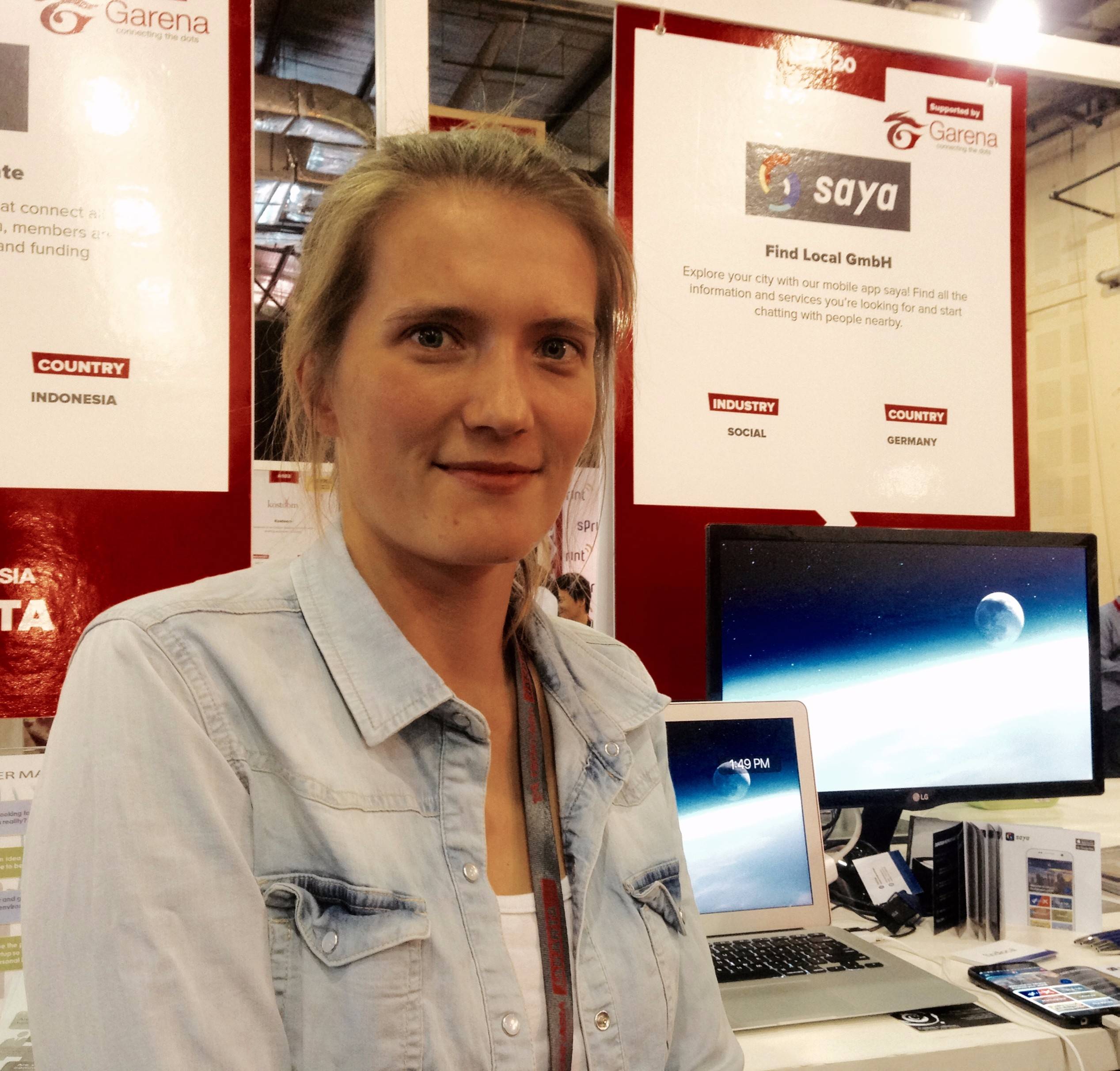 Lea Frahm is the country manager for a Germany-based app called Saya. The app wants to connect like-minded individuals based on their current locations. Users can post questions and receive answers from other users in nearby neighbourhoods. Saya users can also discover offline events and fun activities in specific cities.
According to Frahm, the app gained strong traction in Jakarta six months ago. Her parent company Find Local GmBH decided to ride the wave, which is why she recently opened an office in Indonesia. With boots on the ground in the capital, Frahm hopes she can understand local users' needs better and assist them faster.
---
Who else attended Tech in Asia Jakarta 2016? Feel free to share your tech concepts in the comments below.