In the wake of the trade protectionism takeover, collapsing commodity prices and other pressing economic issues, it is important to locate Indonesia's position in the global financial world. Federica Petrilli, the Country Director at Oxford Business Group (OBG), an international research agency that focuses on the global economic landscape, says that there is much hope for Indonesia's growing economy.
Federica Petrilli has a great passion for making a contribution to the global economy. After earning her Master's degree in International Business from UC Berkeley in San Francisco, US, her whole life has been marked by her spirit to learn and work in different places all around the world, from her hometown in Italy, to countries like France, USA, Brazil, China, Sri Lanka and Saudi Arabia.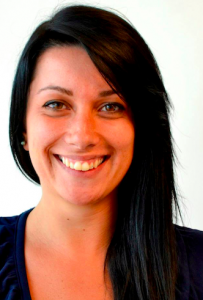 Now, she takes on the role of Country Director in Indonesia at a UK-headquartered research agency that has been producing a series of annual macroeconomic intelligence reports in more than 30 countries for over the past 20 years. Here in the archipelago, Petrilli is in charge of managing a team full of editorial managers and analysts. Editorial managers are responsible for all editorial and research aspects of the annual report, while analysts work to make sure that all of its contents are accurate and clearly delivered.
"Our country reports go all over the world, are strongly supported by the local business community, and therefore need to be strictly managed in terms of coordination and communication. It is a challenging and demanding job, but it is also very rewarding to see every year the publication and spread of another Indonesian country report, knowing how much work went into it," Petrilli says.
OBG is currently working on it's upcoming review, The Report: Indonesia 2018, which also marks the research agency's 10th annual anniversary in the country. The annual report usually showcases 300 pages of economic analysis in prominent sectors of the local economy, complemented with interviews by key representatives in public and private sectors, such as President Joko Widodo, Vice President Jusuf Kalla and Finance Minister Sri Mulyani Indrawati.
Petrilli hopes that The Report: Indonesia 2018 will show readers the progress that Indonesia's economy has made over the years and gives foreign investors, stakeholders and locals the chance to understand the Indonesian business climate.
Covering Indonesian economy means exploring all of the country's regions
In April, Petrilli visited Yogyakarta to conduct research on the city's potential for becoming the education hub of Indonesia. Working in a global research house like OBG requires her to travel across the country and engage with relevant public officials and business leaders. Throughout her trip to Yogyakarta, Petrilli and her team learned about the city's dedication in making education an intrinsic part of the local economy and even met with His Highness Sri Sultan Hamengku Buwono X, the city's governor, to discuss the matter. She also found that Yogyakarta is the perfect region to see how local and regional governments as well as the private sector collaborate to address the city's education problems.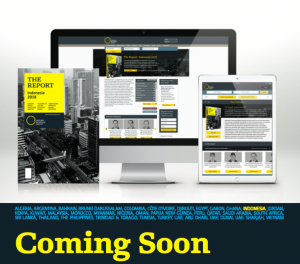 In preparation of The Report: Indonesia 2018, Petrilli often travels to emerging cities across the archipelago to unveil more unique stories, including how Bandung became the IT-capital of Indonesia and the progress of the fisheries industry in Ambon and Papua. Going on research trips is indeed an important way of gaining insights about Indonesia's economy, along with its challenges and opportunities. That said, Petrilli feels that the experience of interacting with different kinds of people and the ability to make a difference  to local economy are what make her job especially valuable.
As a Country Director, Petrilli is not only responsible for managing OBG Indonesia, but also in making sure that it fulfills its main mission: providing people with access to knowledge. Emerging countries like Indonesia may have a lot to offer to the international market, yet oftentimes they do not always gain maximum exposure to foreign investors.  Therefore, what OBG does it is important in helping these emerging countries come out of their hiding.
In the case of Indonesia, its economy is currently on the right track. OBG's latest annual report shows that the nation is moving towards a positive direction thanks to a new transition. With the government's determination to drive more local and foreign investments, the country is expected to move from a consumption-led to an investment-led economy.
Still, Petrilli thinks that Indonesia should work on balancing its consumption-led and investment-led growth. Much of the investment-led part of local gross domestic product still needs to be explored. This is especially apparent in remote regions where cargo ships often return without any goods and materials. Petrilli says that Indonesia has planned on becoming more diverse in this field by arranging better incentives for companies looking to invest with hopes of increasing the output.
Indonesia versus global economic landscape
Across the globe, countries are facing a drop in commodity prices, which has significantly affected growth in the world's second-largest economy, China, and oil and gas countries in the Middle East. In Indonesia, commodity price pressure has taken its toll on sectors like mining and energy. Petrilli reveals the declining commodity price came with the rising trend of protectionism.
"The drop in commodity prices goes hand in hand with a more protectionist-driven economic climate," says Petrilli. "More and more countries feel threatened by strengthening global integration and globalization."
Protectionism is known as an economic policy that favors the home industry and limits international competition in order to preserve local trade. The world has seen a new wave of trade protectionism since Donald Trump won the US election and made the decision to withdraw the nation from the Trans-Pacific Partnership trade deal, among his other anti-globalization strategies.
As protectionist culture flourishes, faith in globalization and international rules-based deteriorates. Like most countries, Indonesia is also confronted by the challenge of attracting foreign investors and is determined to fight protectionism. The good thing is that the damage made by protectionist policies in the country may not exactly be as alarming as others. Petrilli finds that Indonesia is benefited from low labour costs and its young and resilient workforce, both of which work to ensure that local economic growth remains steady. This also gives hope for local business communities trying to spread their wings.
According to a recent survey held by OBG, in collaboration with international professional services network PwC Indonesia, business communities across the nation is 'fairly optimistic about the Indonesian economy and very enthusiastic about its potential.'
"[Business] performance is strong with approximately 5.1 percent GDP growth, a large and relatively young population, and a strong middle class. Regardless, potential is also something that needs to be realized," Petrilli reveals.
Yet apart from global economy threats, the country's most crucial task within the local context remains making sure that all of its people find the value of economic growth. This is considered a challenge because Indonesia is comprised of thousands of islands with their own culture and economic reality to deal with.
Right now the middle class is probably the only group that is able to experience the benefit from the country's growth and the government needs more long-term investments and strategic planning in order to reach equality in all regions. Petrilli believes that achieving economic equality will definitely help the country solve other issues.
"For example, the economic stimulation and development in other islands will create the right incentives for Indonesians to move around the archipelago and as a result take some pressure away from Java and Jakarta, certainly in terms of infrastructure."