"Learning isn't just about what happens in the classroom – everything we do at the school is part of our curriculum, from the co-curricular activities and special events to the healthy relationships that our students, teachers, and other community members have,"
shared Craig Eldred (CE), the Principal of the Australian Independent School (AIS) Jakarta Campus and John Anthony Milliss (JM), the Principal of AIS Bali Campus.
"Good quality learning means that our students are developing deeper conceptual understandings, not just rote learning facts and figures. The excellent quality of learning at AIS supports our students in becoming lifelong learners with transferrable skills that can be applied to all aspects of their future lives."
Who are Craig Eldred and John Anthony Milliss?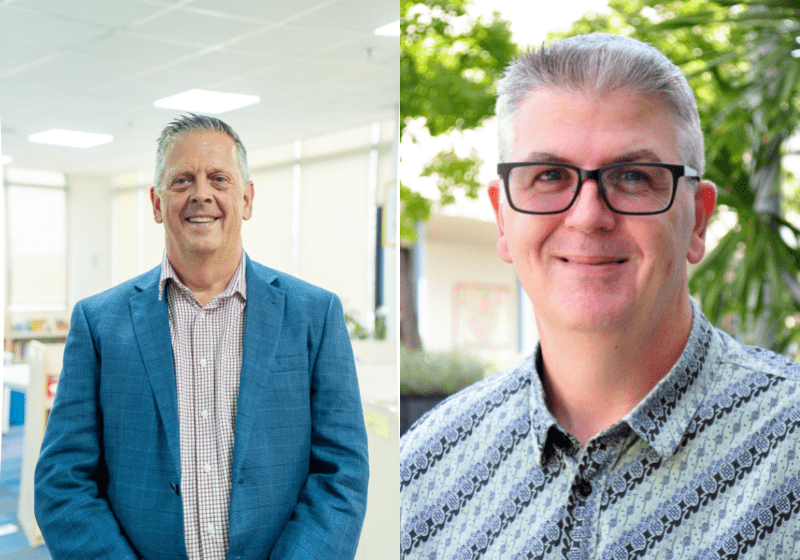 CE: I'm originally from Sydney in Australia and I joined AIS Jakarta as the Principal in January 2023. Even though I have only worked at AIS Jakarta for a short time, I have previously lived and worked in Indonesia as well as a number of other Asian and Middle Eastern countries over the past 20 years. I enjoy spending my spare time travelling and exploring with my wife and daughters, cycling, and BBQing for family and friends. 
JM: I'm also from Sydney, Australia, and have been working in Indonesia since September 1993. I started working with AIS in 1999 as a classroom teacher. In 2007, I became the campus Principal. In my spare time, I enjoy walking up in the mountains near Mt. Batu Karu and working on continuing my goal of being a lifelong learner.
Why should parents choose the Australian Independent School (AIS)? And why did you both respectively decide to head the Jakarta and Bali campuses?
JM: AIS is a great school that walks the talk with regard to inclusion. Parents often choose our school because we have the best facilities on the island and teachers who genuinely care about the students. We offer both the Australian curriculum and the International Baccalaureate Diploma Programme (IB DP). Our IB DP students have consistently received scores above the world average. 
I was very grateful back in 2007 to be offered the chance to run the Bali campus. I have been the head of the school for the past 15 years, and I've loved every moment of leading the school. 
CE: AIS was a school that I knew of long before I started working here as I have a number of friends and former colleagues who have worked at AIS over the years. As with AIS Bali, we have fantastic facilities on our new campus, which only opened in 2022, and are a  truly inclusive school. When I take families on tours, the engagement in quality teaching and learning and positive, respectful relationships are evident in every learning space in the school. We are also the only school in Jakarta to offer the Australian curriculum with an IB Diploma option for our high school students and we also run on an Australian academic calendar, meaning our school year commences in February and runs through until December.
Briefly tell us about AIS. 
JM: AIS Indonesia was founded in 1996 in response to a demand for inclusive education within international schools in Indonesia. Our founder Penny Robertson OAM accompanied her husband to Indonesia and discovered there was no school that would accept their daughter who has Down's syndrome. The school opened on 15th July 1996 with an initial enrolment of 11 students and five teachers. AIS now has over 600 students on its two campuses.
The Bali campus opened in April 1999 in Kerobokan, Bali with eight students. In 2018, the school moved to a new, purpose-built site just off Imam Bonjol in Denpasar Barat. We now have over 300 students enrolled. The two Jakarta campuses moved into our new campus on Jl. Pejaten Barat in South Jakarta in January 2022.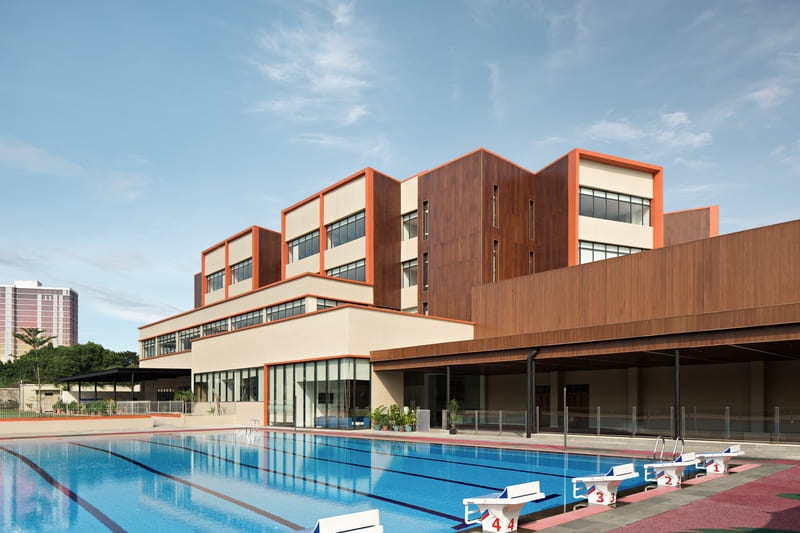 Are there any differences between the Jakarta and Bali campuses?
JM: The main difference is of course our location, physical buildings, and school fees. The school year and curriculum are all the same. 
Why the Australian curriculum?
CE and JM: The Australian curriculum is designed to provide a high-quality education for students. It is standards-based, flexible, inclusive, relevant, continually reviewed, and improved. It's one of the best curriculums in the world  – we are a little biased.
It represents an explicit statement of our priorities and aspirations for our young people, and about what the Australian and international community values as the knowledge, understanding, and skills that our young people should attain while at school.
Please complete this sentence: AIS is an IB World School, thus, students are…
JM: Prepared for further learning and becoming valuable contributing members of society with excellent breadth and depth of knowledge, who have studied at least two languages, and will thrive intellectually, emotionally, and ethically.
What are your personal favourite moments or experiences you've had with your students in Jakarta and Bali?
CE: Even though I have only been at AIS Jakarta for a little over a month, my favourite moments have been spent getting to know our students on the playgrounds, in classrooms, in the canteen, and in assemblies. I have observed our high school students extracting DNA strands from wheat germ, I have participated in foot races with some very swift year 1 students, I've watched year 4 EAL students present so confidently at assembly, I've listened to our students proudly sing our marvellous school song, and I have already had the chance to teach a number of classes. 
JM: Over the past seven months, our student population has increased exponentially. My favourite moments are always meeting and getting to know our new students and their families and welcoming them to our school community. I also enjoy seeing our students show us that they are caring, confident, and capable students willing to make a difference. 
What's next for AIS and for you, Craig and John? 
CE: A main focus for us this year is to recommence a number of student and community events that have been on hold over the last few years. I'm looking forward to seeing sporting events, our walkathon, and more excursions taking place. I look forward to seeing more performances from our students in assemblies and at concerts, such as our upcoming AIS Idols. I'm also looking forward to seeing continued high-quality teaching and learning in our classrooms and learning spaces each and every day at AIS.
JM: This year, we are focussing on reuniting our school community by increasing community events, as we have yet to be able to host these over the past few years. We have several events planned for the rest of the year. We look forward to hosting the Bali round of the World Scholars Cup and another school Walkathon later this year. 
How can our readers get in touch with you both and AIS?
JM and CE: A great first place to learn more about AIS is at our school website www.ais-indonesia.com – look out for an updated website coming next month. We also have a Facebook and Instagram presence. We can be contacted directly via email at [email protected] and [email protected].