With its natural wonders and cultural treasures, many people agree that Indonesia is one of the most visited countries in the world.
Indonesia has never failed to indulge both domestic and international tourists. It will take years to explore all the tourist spots over the archipelago. Natural places such as beaches, lakes, rivers, waterfalls, and historical places like fortresses, monuments, and temples are available to choose from. Jakarta and Bali may steal the show; however, numerous hidden gems are waiting to be discovered by adventurous travellers.
Indonesia Expat has listed five hidden tourism spots in Indonesia. You better visit these places as soon as possible before it gets crowded!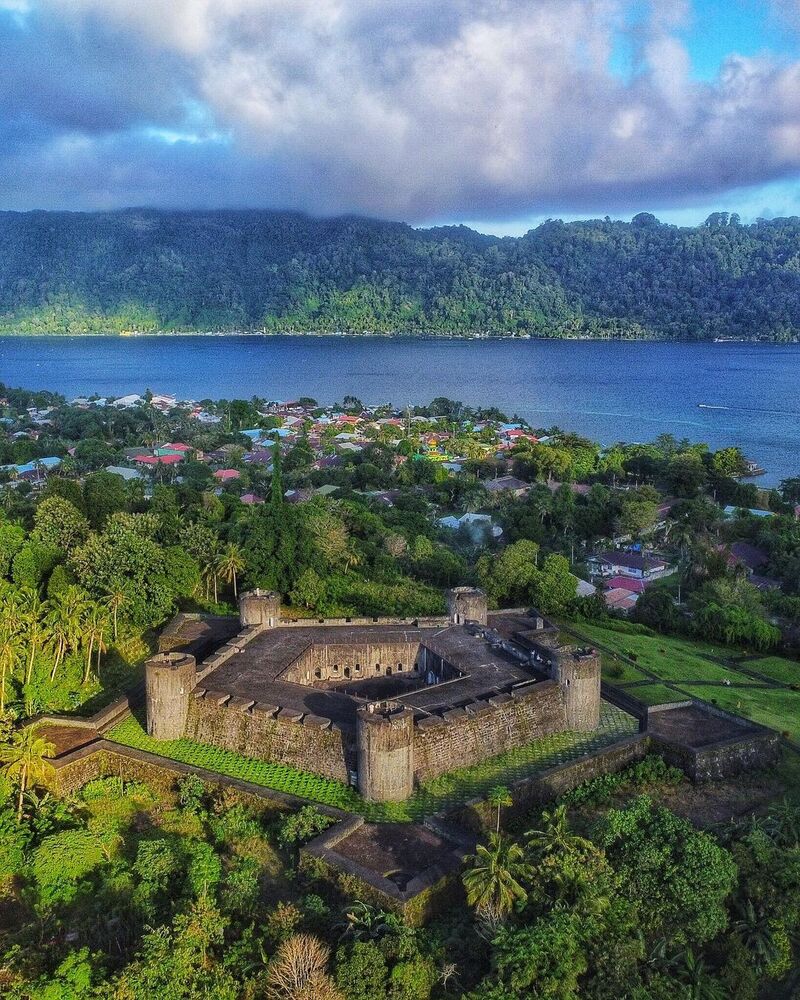 Banda Neira, a Piece of Heaven in Eastern Indonesia
You wouldn't find this island on Google Maps unless you do a few zoom-ins on it. This remote island is located on Banda Islands, in the south of Seram Island, Maluku. The accessibility to this island is still limited. The easiest way to visit is either to take a ferry or a flight from Ambon. Yet, a flight is not recommended since it can only accommodate a very few people and the schedule is only available on certain days.
Once you arrive at Banda Neira, you will be fascinated by the fresh view of the sea and the land. There are picturesque beaches which will hypnotise you with their under-the-sea panoramas, such as Maloli Beach, Waisamar Beach, and Taliu Beach. If you're not done, you can still explore more islands around Banda Neira. Enjoy the natural landscape and say hi to the local people as they will welcome you warmly.
Next, get ready to see some historical places on the island. Banda Neira was once colonised by the Dutch company VOC as a trading point for nutmegs from the mid-16th and 19th centuries. Therefore, you can see some Dutch-colonial architectures, such as Fort Belgica and Fort Nassau. And a fun fact, Indonesia's first vice president Mohammad Hatta was exiled to this island. His house in exile still exists today.
Ranau Lake, the Second Largest Lake in Sumatra
Ranau Lake is located on the border of South Ogan Komering Ulu Regency, South Sumatra and West Lampung Regency, Lampung. This lake was created from a large earthquake and volcanic eruption that made a large basin. With its 125 sqm width and 229 m in maximum depth, Ranau Lake is named the second largest lake in Sumatra after Toba Lake.
The main attraction of Ranau Lake is its natural view. Although a lake, the water is clear and blue like seawater. The green hill surrounding this lake will spoil your eyes. This lake has two popular beaches, namely Pantai Bidadari (Angel Beach) and Pantai Pelangi (Rainbow Beach). On the east side of the lake, there is Subik Tuha Waterfall. You can enjoy the swift waterfall and the calm lake water in the same place. Ranau Lake offers you a complete package of natural attractions; the lake, hills, beaches, and waterfall are here for you.
After a long trip, don't forget to relax your body in a hot spring inside the area, precisely on the slope of Mount Seminung. Enjoy the heat and relieve all the pain. If you plan to stay, you can stay in the resort around the lake bank. With the lake view, your eyes won't exhaust to look at it all day long.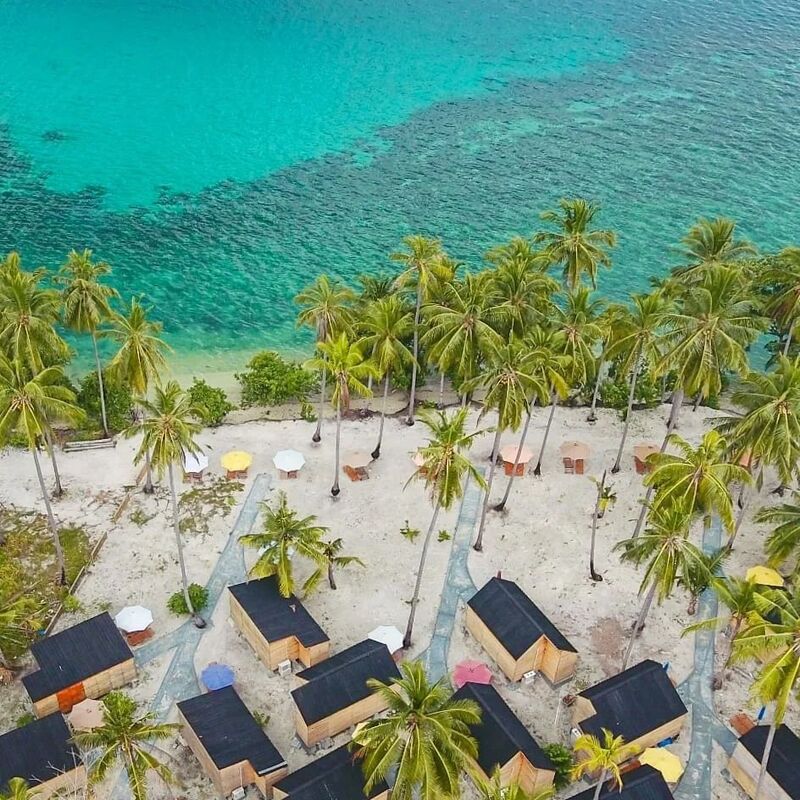 Mahitam Island, a Hidden Heaven on the Tip of Sumatra
For Sumatran people, Lampung is always the best option for vacation. Hundreds of beaches and small islands exist to entertain. One of the least-known tourist spots in Lampung is Mahitam Island. This island is located in Pesawaran Regency, about 30 km away from Bandar Lampung.
Quite convenient to reach this island, simply head south from Bandar Lampung to Ketapang Dock. You'll pass by several beautiful beaches along the way, including Mutun Beach, Sari Ringgung Beach, and Klara Beach. Once you arrive at Ketapang Dock, you can take a small boat to get to Mahitam Island, or if you're lucky, you can go across the island only by foot when the seawater is receding. Yes, a bunch of beach sand will arise forming a long track that goes directly to the island.
Mahitam Island offers you captivating scenery. The beach track between Ketapang and Mahitam is the most favoured photo spot. The island is mostly dominated by coconut trees which gives you a warm and windy nuance. Lots of fun activities can be done here, such as swimming and snorkelling. If you want to extend your stay, you can rent a cottage on the island provided by the island manager.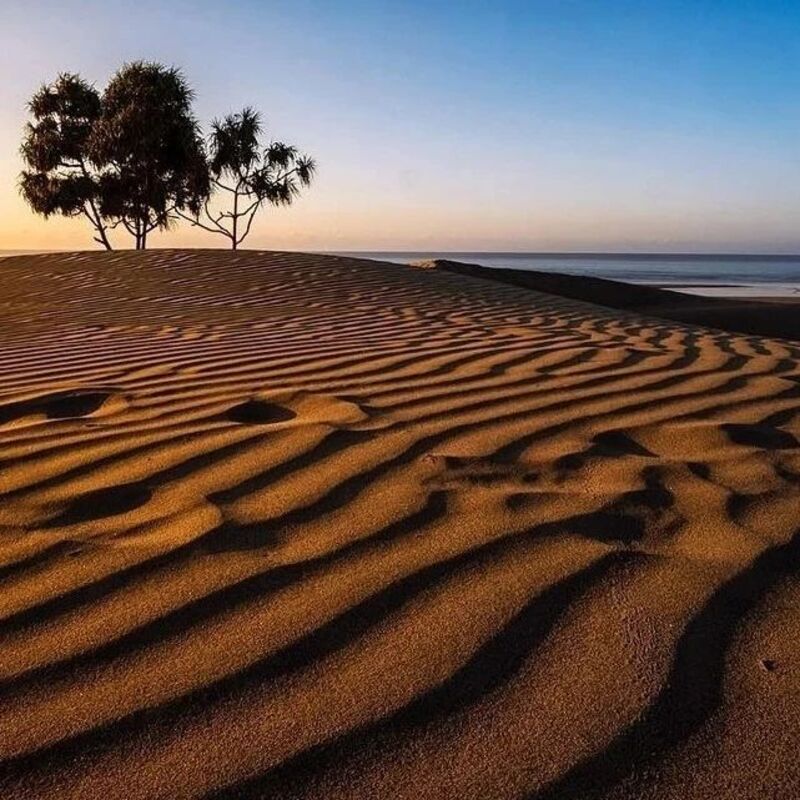 Oetune Beach, Where Exotic Desert Meets a Magnificent Beach
Have you ever thought about going to a desert? You might think it's impossible to see a desert in Indonesia. Well, Oetune Beach awaits. Oetune Beach is a beautiful beach located in Central Timor Regency, Timor Island, East Nusa Tenggara. One unique thing about this beach is the wide overlay sand which forms a desert; that is Oetune Sand Dunes. By visiting this spot, you can experience two different attractions in the same place.
The deserts of Oetune Beach are frequently compared to those of the Middle East. You can take photos of panoramic white sand wrapped in a beautiful blue sea in the background. The golden time for taking photographs is at sunrise. The sunlight affects the sand's colour from white to golden brown which makes it feels like in the Sahara Desert. Oetune Beach's landscape is also adorned with rows of Lontar Trees.
You can swim, snorkel, or dive in the sea and when you're bored, you can play football or sandboard in the desert. Tasting the local palm fruit while resting is the best thing to experience. Besides the view, this beach is also a sea turtle conservation area. You can see the sea turtles laying eggs and the hatchlings make their way to the sea.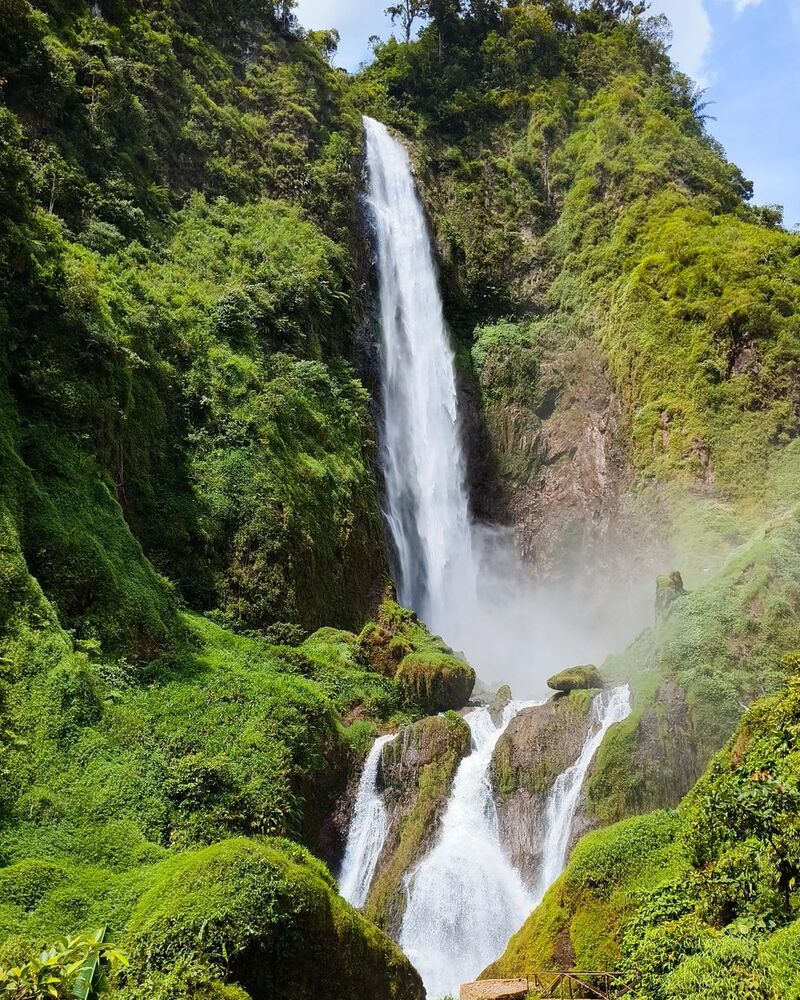 Citambur Waterfall, a Gallant Waterfall Hidden in Cianjur
Citambur Waterfall is a waterfall with a height of approximately 130 m in the southern part of Cianjur Regency, West Java. There are still fewer people that know about this waterfall. Yet, recently, this spot went viral on social media after Abah Jajang, an old man living near the waterfall, refused to sell his house. Who wants to move from a house which faces directly to the Citambur Waterfall view, anyway?
The nature scenery still looks natural with shady trees around the waterfall. The air is very cool because it's located in the highlands. The water flows swiftly so that it creates a thin vapour around the fall of the water. The natural pool under the waterfall is not too wide and the water immediately flows to form a mini waterfall. Apart from that, there are lots of cute and unique photo spots to capture your beautiful memories at this waterfall.
With its fresh and clean condition and still not much explored by humans, this location is often referred to as Cianjur's hidden heaven. Overall, Citambur Waterfall is a must-visit destination for anyone looking for a peaceful escape from the hustle and bustle of city life.
Which destination fancies your travel bug?