Over the years, Toraja has attracted tourists due to its unique culture and customs. The land is said to be a "broken piece of heaven" that fell down to Earth. Recently, Toraja developed a fresh tourism spot, which it being referred to as a new favourite for international travellers. It's called Savana Ollon.
If the recently famous Kampung Lolai – a mountainous place also known as Toraja's "neverland above the clouds" – can capture foreigners' attention with its mesmerizing spread of clouds, Savana Ollon offers a different kind of beauty.
Situated in Lembang Bau, Bukit Ollon provides a beautiful surrounding scenery of green hills. This is why the site has been dubbed "savana" by locals and tourists. Savana Ollon opened to the public only recently, so actually, not many people know about this place yet.
Savana Ollon is located 40km from the heart of Makale City, the capital of Tana Toraja. That said, the site is hidden away from the crowded hustle-bustle of the capital. There are a few things you can do straight away upon your arrival.
Visitors can enjoy an outdoor adventure by hiking or mountain biking through nearby trails, or just stroll through the traditional village and mingle with friendly locals. The array of grassy and serene hills around Savana Ollon is stunning. Visitors will also find an untouched meadow that stretches as far as the eye can see.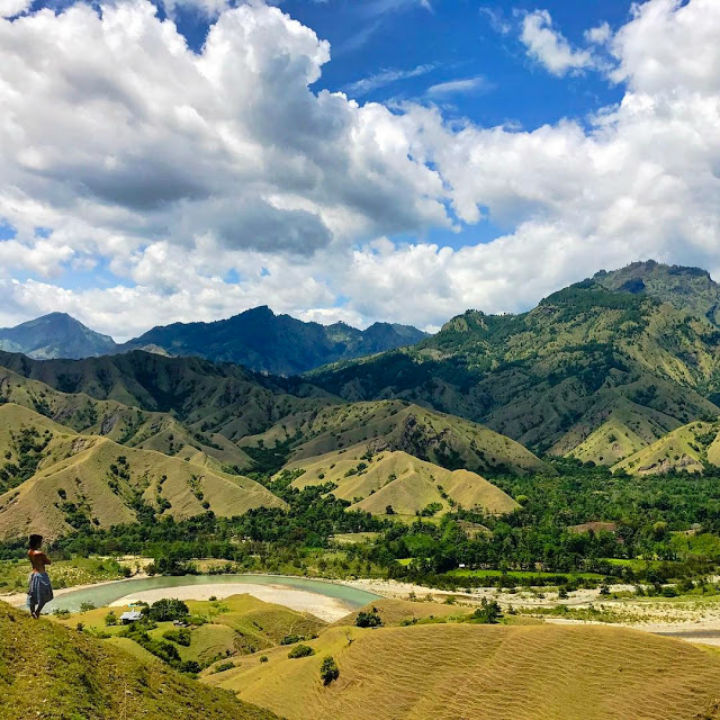 Not just rows of hills, but Savana Ollon also has clear rivers where some tourists like to spend time and have picnics. Traditional boat tours on the river are also available for those looking to get a different perspective of Savana Ollon.
Before it was converted into a tourism site, Savana Ollon was used as an animal husbandry and plantation area in Bonggakaradeng. The stables for horses are still there and visitors are welcome to check them out. Here, you can ride the horses and pet farm animals, just for fun. Kids are sure to love it.
For expats in Indonesia who miss camping, Savana Ollon lets you pitch a tent in the meadow and spend your night under the stars (Tip: It's probably only wise to do so during the dry season).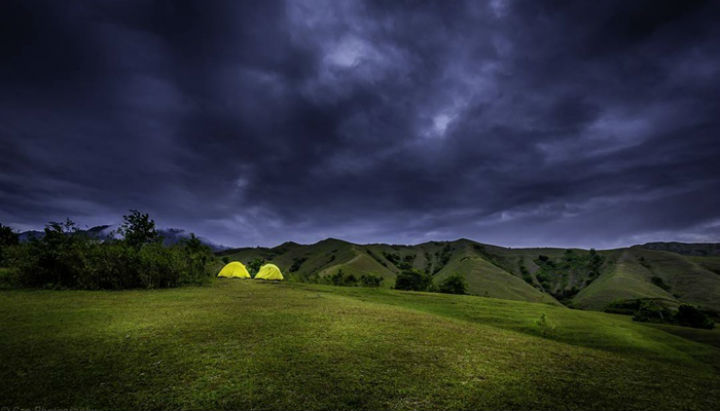 Although it's likely that you'll enjoy yourself at Bukit "Savana" Ollon, take note that it's not that easy to get there. Because it was never predicted to be a tourism spot, the surrounding area is not well developed. The driving terrain is rough and so is access to the site. That said, if you're an avid traveller in Indonesia, you already know that all the best secrets are hard to get to.
Because Savana Ollon is hidden and untouched for the most part, you won't really find food vendors lurking around, which many foreigners might actually appreciate. Travellers are advised to pack their own lunches before setting off for the camp site.
If you can't fit your whole family in a tent on the meadow – or perhaps don't want to – you'll need to plan a stay at Toraja Torsina Hotel, which is said to be one of the better hotels you can find in Makale. Take note, there are no inns or hotels at Savana Ollon, so you'll need to drive a bit if you want a proper roof over your head.
The Toraja Torsina Hotel boasts a fairly convenient location with modern amenities in every guestroom and decent service. As one of the better quality hotels in Tana Toraja, guests staying at this place will find its tranquil atmosphere relaxing. Here's some information about the hotel: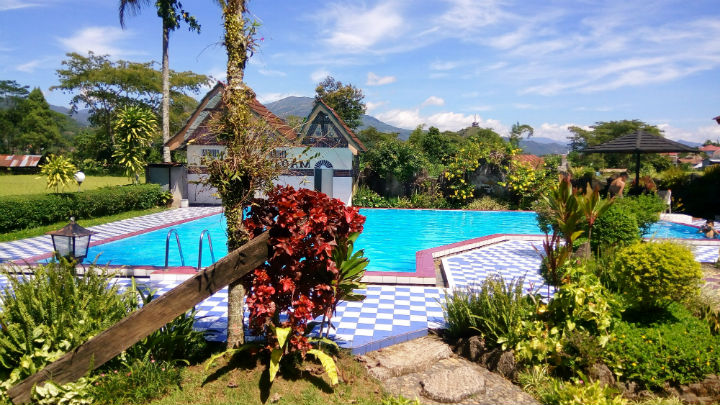 Address:
Jalan Paorura No. 26, Rantepao, Rinding Batu, Kesu, Kabupaten Tana Toraja, Sulawesi Selatan 91834, Indonesia
Pricing:
Single room Rp.250,000 (US$18.73)
Double room Rp.400,000 (US$29.97)
Extra bed Rp.100,000 (US$7.49)
Facilities:
Air-conditioned hotel, car park, garden, laundry service, restaurant
Leisure:
Swimming pool, outdoor area
Rooms:
Fan, non-smoking, showers, work desks
Contact:
Tel:(0062) 423 21293
Fax: (0062) 423 27048
E-mail: [email protected]
Website: http://www.hotel-torsina.com/
Image credits: Roemah Sablon Makassar, KSMTour,travelingyuk,TripAdvisor