Bali Hotels Association (BHA) is proud to announce the launch of the third BHA Sustainable Food Festival, in collaboration with the Bali Restaurant and Café Association (BRCA). The festival will run from Friday, 30th June to Saturday, 15th July 2023, across 51 participating hotels and restaurants.
Under the theme "The Best of Bali," this year's festival aims to showcase the sustainability efforts of the Bali Hotels Association and Bali Restaurant and Café Association in preserving Bali's natural beauty, promoting cultural heritage, supporting local communities, and ensuring the region's long-term economic viability. Bali has prioritised sustainability to address the environmental and social challenges accompanying its popularity as a tourist destination. Over the course of two weeks, the festival will offer a diverse range of experiences across multiple venues, representing the best that Bali has to offer.
The key sustainable criteria of the festival include:
Ingredients used must be 100% sourced from Indonesia, with a strong preference for most or all to be sourced from Bali

Menus are encouraged to showcase the best of Bali by using organically grown produce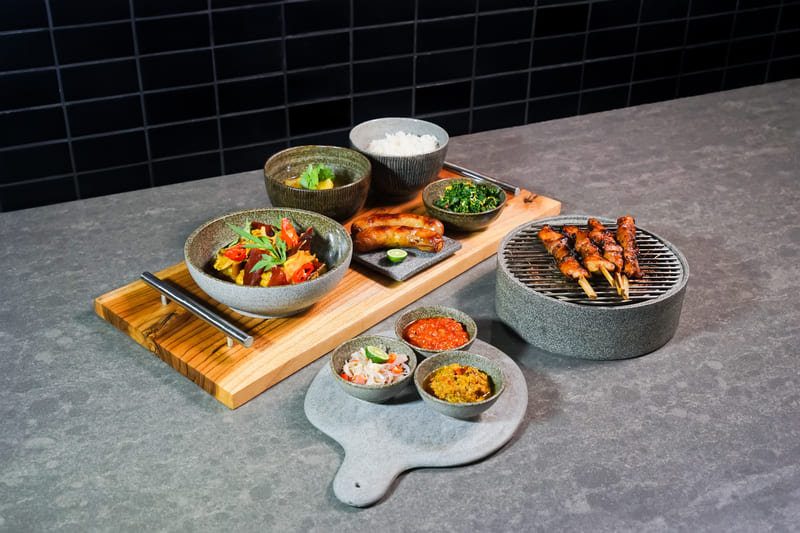 Waste reduction is another crucial focus of the festival, with an emphasis on recycling programs and composting initiatives. Scholars of Sustenance (SOS), a global food rescue foundation, will again serve as the festival partner to facilitate the donation of unserved food from participating establishments, ensuring that it is put to good use by donating meals to communities in need.
Building on the success of last year's festival, which positively impacted the local community and economy, this year's Sustainable Food Festival once again extends beyond the Bali Hotels Association to include members of the Bali Restaurant and Café Association, allowing for a wider reach and greater impact.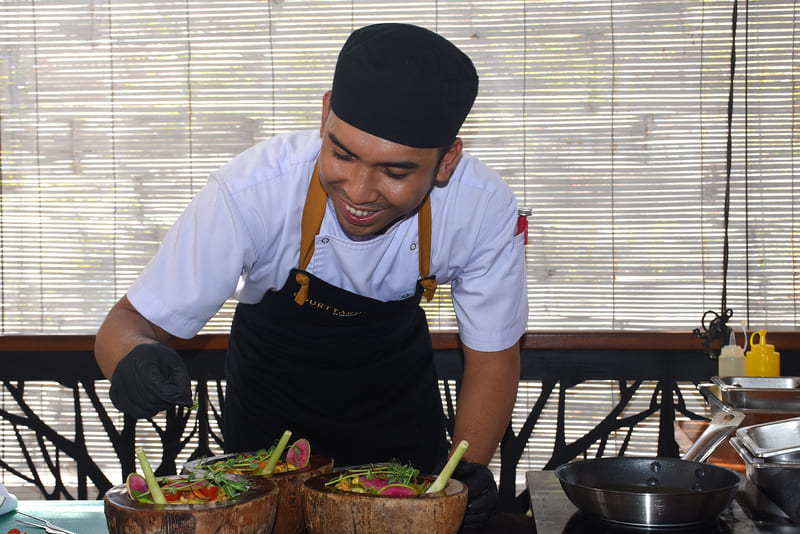 In addition to the Sustainable Food Festival, BHA is launching the Authentic Balinese Street Food Cooking Competition. This competition celebrates Bali's culinary heritage and showcases the talent and creativity of member hotels and resorts. Focusing on non-managerial positions, the competition requires participants to source their ingredients solely from Bali and show their art of cooking and captivating stories of the dish in a video submission. The final round of the competition was designed as a live cook-off between 10 chefs on 28th June 2023, at the Nusa Dua Beach Hotel & Spa.
Fransiska Handoko, Chairwoman of BHA, expressed excitement about the festival, stating, "We are thrilled to announce the third year of the Sustainable Food Festival. Partnering with the BRCA allows us to again expand the event's reach and involve notable Bali restaurants and hotels committed to showcasing their efforts in working with local producers and waste management solutions. The festival offers an authentic taste of Bali and provides guests with an unforgettable dining experience."
"We are proud to see strong participation from our members for the third year running," says Kevin Girard, Vice-Chair and Director of Sustainability of BHA. "Suppliers are taking their quality and sustainability promise to the next level, and our members confidently include these ingredients in our menus. As guests return in larger numbers to Bali, they are looking for true local tastes, knowing they are making a meaningful impact on the local economy."
Dean Keddell, owner and operator of Ginger Moon Canteen and Jackson Lily's and co-founder of the BRCA, adds, "We are delighted to partner with the BHA again for what is sure to be a tremendously inspiring and energizing festival. The BRCA has been focusing on sourcing and supporting local food and beverage producers, and we are excited to share our discoveries and Bali-centric culinary delights with our guests during this festival."
The festival is open to all customers, not just hotel guests, and advanced reservations are highly recommended to secure a spot at participating hotels and restaurants and minimise food waste. To book, please visit www.baliismylife.com, where you can find information about all participating hotels and restaurants, their menus, and the booking process.
LIST OF PARTICIPATING HOTELS AND RESTAURANTS:
Discover and savour various dishes from the curated menu of the BHA Sustainable Food Festival at any of the participating hotels and restaurants. From traditional to contemporary dishes, embark on a culinary adventure as each venue will feature different dishes showcasing their creative and innovative approach toward sustainability. For the full list of venues, visit www.baliismylife.com.