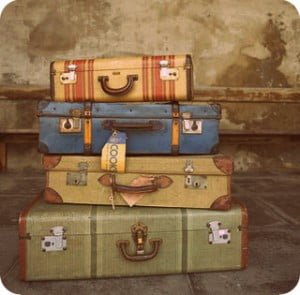 Summer, the time of the year where the biggest event in the expat community takes place: the Expat Exodus. Most everybody takes advantage of the school holidays to repatriate at least for a few weeks and enjoy quality family time, real barbecue grilled burgers, fresh (vs. frozen) berries, good root beer, and very possibly some major shopping. Family gatherings that have been in the making for months are finally taking place and the kids get to see their cousins and fight over the Ipad instead of the tricycles like they did in the olden days. The familiar scents and flavours of home slowly start to fill the bellies, hearts and souls of the merry visitors going back to their original abode.
Alas, we are stuck home. We are stuck home but the routines of our daily lives that make our home a home seem to have evaporated as some of our friends have left for the summer or permanently, schools are off for the holidays and the expat associations and their activities seem to have come to a halt. The streets seem deserted (well, not really, we are still in Jakarta), in the malls only an occasional expat makes an appearance. Most of the expats still in Jakarta are either single or temporarily off-family-duty as mums, babies, kids, tweens and teens have evacuated the Big Durian for the summer.
In an attempt to "survive" the exodus here are some tips to make the time spent home an enjoyable one and make the best out of this cruel, cruel summer (yes, I know, I just had to write it down since it's been in my mind all week).
Surviving the Expat Exodus
1. Play Tourist
Visit the places you've been meaning to visit. They might be less crowded on the weekdays. Take notes of the places you like the most so you can be prepared when friends or family come to visit. Go back to the places you visited when you first got here. You might see it with new eyes and appreciate little subtleties you never noticed before.
2. Meet old friends/ Meet new friends
With school being out organize outings with friends you can't usually meet during the school year due to schedule constraints. Catch-up and enjoy some leisure time with your good friends.  Summer is usually transition time and a lot of people leave the country, however, a lot of people also move in. This is a great opportunity to put your "local expertise" to use, give some tips to the newcomers and make some new friends .
3. Build-a-Something (Get your projects on!)
Engage your kids in activities you can't usually do during the school year. I'm not talking only summer camp, maybe there is an art project you've been wanting to work on, or a photo session at a park you've been meaning to do since your now three year old was six months old. Pick a theme for each week and have fun. Bake, plant a tree, put a puzzle together or build that 3,000-piece Lego toy that's been stuck in your closet since Christmas.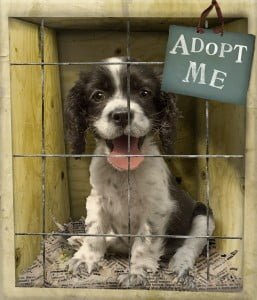 4. Adopt a Pet
If your living space allows it, adopt a pet. Many of your friends will be so thankful that a loving family is taking care of their beloved fish, dog, cat, rabbit or tarantula while they are gone. Teach your kids to care for something other than their beloved favourite toys and consider it as a test drive in the road to pethood.
5. Go on a Staycation
With so many hotels craving for visitors the prices are very likely to drop in the next few weeks. Stay in a nice hotel for the weekend. Let your kids play and enjoy the pool and treat yourself to a well-deserved massage. Enjoy the amazing brunch buffets Jakarta has to offer and pretend you are in a far-away land!
6. RELAX!
I know, it's unbelievable – your ICal doesn't have anything scheduled for this week. It's a miracle! Take advantage of this time to relax and enjoy spending some quality family time together. Get a massage, get that pedicure you've been meaning to get for the past six months and enjoy the temporary stillness of the vacations.