Iris worldwide Indonesia is using its dynamic and creative approach to raise awareness for a slum village in Jakarta.
As Christmas fast approaches most readers' thoughts turn to presents and stockings. But as the ominous grey clouds begin gathering more frequently above the Jakarta skyline it is a reminder to the capital's 9.6 million inhabitants that, as well as the festive season, the rainy season is upon us, too. Whilst some will complain that with this comes increasing macet or the occasionally slippery pavement, for many small villages it brings far more serious concerns, as they battle to keep their homes from being destroyed every time it rains.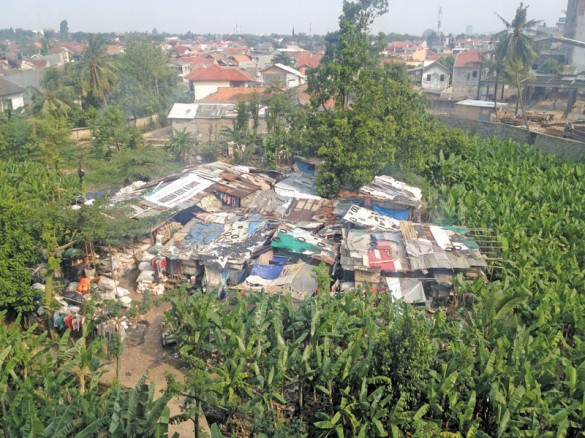 Independent creative agency, iris worldwide Indonesia, have watched the devastating effects these frequent downpours have on the slum village next to their office; affectionately named Banana Republic, due to its location in the middle of a banana plantation. Every year during the rainy season, the clogged river next to the village floods, causing immense damage to their homes and their livelihoods. In preparation for these devastating rains, iris is working with the community and has listed the village on Airbnb. For $10 a night, guests have the opportunity to stay in the village and experience a very different side of Jakarta – the perfect Christmas present for those looking for a unique gift. The money raised will then be used to clean the clogged river and properly insulate the houses against the rains.
Although the listing on Airbnb mentions that "your room is cosy and simple" and jokes that guests "won't be offered a three-course dinner" the true message is less jovial. 50% of Indonesia's population are still living in poverty on less than $2 a day. The aim of the listing is to raise awareness of the devastating impact these rains frequently have and encourage people to help make a difference.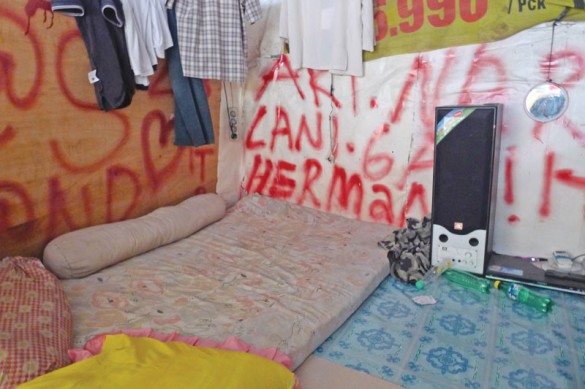 Technical Advisor (Creative Head) of iris worldwide Indonesia, Keat Soh, explains, "It is heart-wrenching to see residents struggle to cope with the floods. The worst part about it is that everyone knows it will happen all the time, but yet no one will do anything about it. So, rather than sitting on our dry bottoms lamenting the unfairness of it all from the comfort of our designer office, we want to fund an effort to help eradicate the problem. Hopefully, the publicity would also highlight their plight to a nationwide audience. Then we'd have done our jobs as advertising creatives, with a conscience."
The listing can be found at https://www.airbnb.com/rooms/1254243 and will be updated regularly to show how the money raised is helping the village.