There are two kinds of men in the world: those who can pull off a moustache and those who can't. Movember, a month-long campaign to raise awareness for prostate and testicular cancer around the world, is a great way to let those men who are clearly nowhere near Burt Reynolds or Tom Selleck, dabble for a good cause.
But more importantly, no guy really likes to talk about prostate cancer. The subject is never really breached. But the power of Movember is that an atrocity on your upper lip seems to overshadow the furrowed brow that often comes with the idea of having another man's finger in your ass.
Movember is more popular than you think—and it's catching on in Jakarta. The beauty of the charity, which was born in 2003, raising $126 million for prostate cancer research last year, is in the hook. The moustache is a precarious thing. Either you can pull it off or you can't. And every year, men around the world are willingly putting their upper lip to the test.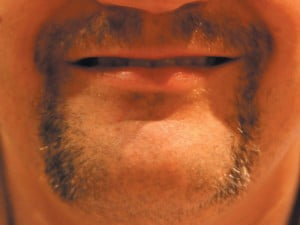 Like most great ideas, Movember was born in a bar. Adam Garone, a native Australian, was having a pint with his brother and three other mates on a Sunday afternoon when the conversation turned to 70s fashion and why the moustache had peaked, but never reemerged bigger and better than ever in the 21st century.
The day at the bar ended in a bet. The bet turned into a journey to fuel passion and create change in the world. The rules are simple. Participants start the month clean-shaven and spend the 30 days of November sporting a tache. They then come together on December 1st for a moustache-themed party raising awareness for prostate and testicular cancer research. Guys involved are essentially moustache farmers whose only season is November—farmers who are redefining charity.
"Movember is about looking foolish for something that is very serious," said Scott Hanna, Chair of the American Chamber of Commerce's Young Professionals Committee. "What better way to keep why you are participating in Movember in the front of your mind than wearing the cause on the front of your face? I think nearly everyone has lost an important man in their life to cancer, and this campaign raises both awareness and resources to combat the awful disease."
Ironically, Movember, founded in Australia, was the number one national fundraiser in Canada last year. But it's a global movement, and you can't have impact and change without the ladies of the world getting behind the cause. Mo Sistas, they are referred to, is a way for women to get involved. Mo Sistas do everything from raise cash and awareness to simply uploading an avatar on their Twitter feed of them with a finger where their moustache would be.
"Being a Mo Sista means to helping to spread awareness of prostate cancer and testicular cancer to people," said Emmy Emanzya, who learned about the month-long event through her company's website. "I got involved by uploading an avatar photo to my Twitter account of me wearing a moustache. It is really interesting since here in Indonesia, we're not really aware about these forms of cancer. I thought the more people got involved, the more awareness we could raise!"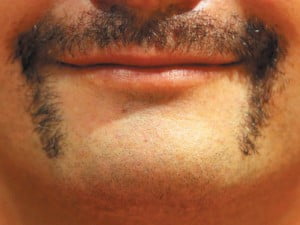 While plenty of Movember events are happening at the end of the month, Sammy Bramantyo, one of the owners of Lawless Jakarta, which sells music merchandise, motorcycle customization and owns a tattoo studio, and a few friends have organized a Movember event at Eastern Promise in Kemang, on Sunday, November 18, with all the money from ticket sales and the charity auction going to Yayasan Kanker Indonesia.
"It's quite simple, really. Lawless is a shop with probably 95 percent of its products for men. Prostate cancer is a man-related issue," said Sammy, who decided to organize the event following the success of "High Octane Moustache" in 2011.
Lawless Jakarta is expecting upwards of 400 people coming out to enjoy six Indie bands. I, myself happen to have a late relative who didn't realize that he has prostate cancer until it got really bad. It just seems really logical if we do something for men's greater good.
"What I like about Movember is its unique way of doing the campaign," continued Sammy. "The moustache growing, women sporting fake moustaches; the image really fits the purpose. And of course the get-together, celebrating life and doing good for others at the same time."

Meanwhile, Hanna and a few other Mo Bros are itching for a big party come December 1st, when it is time to shave the moustaches clean.
"At the end of the month, we're all going to get together to enjoy one last foamy beer moustache face before we denude our upper lips, collect our donations, and swap stories about adventures in bad tachery," Hanna said. "We'll split the funds down the middle, keeping half of the funds local to help cancer charities and sending the other half to the US to support cutting-edge research."