The United Nations (UN) recently claimed that the world is facing its worst humanitarian crisis since the end of World War II. As over 20 million people in four countries suffer from starvation and famine, is Indonesia really safe from this kind of global food catastrophe? 
A global food crisis is heading our way, as the entire world is taking a stand to prevent people from suffering and starving to death, according to UN Secretary General for Humanitarian Affairs Stephen O'Brien.
In March, O'Brien warned that countries like Yemen, South Sudan, Nigeria and Somalia are in desperate need of humanitarian aid systems that could save millions of lives from mass hunger. To be more specific, O'Brien revealed that at least US$4.4 billion is required to stop more children from dying.
Now, governments, NGOs and other agencies across the planet are working harder to gather funding and assistance to address what the UN considers the largest humanitarian crisis since its establishment in 1945.
It is predicted that about 1.4 million children in the four previously mentioned countries are at risk of dying over the next year. What is even more frightening is the fact that the number continues to rise each day due to the prevalent of diseases like pneumonia, cholera, diarrhoea and measles that consequently come with grave hunger.
With all this in mind, the international community is now at a stage that forces countries to rethink their strategies related to rescuing those whose lives are at risk.
It is not just a food crisis
Famine is defined by the UN and other food organizations as a state in which over 30 percent of children under the age of five suffer from severe malnutrition and food shortage. The term can also be identified when the death rate exceeds two people per day.
Yet, in the 21st century when our international society should be living in a more socially and economically convenient environment, how exactly are we now facing an issue as alarming as a food crisis? Surprisingly and horrifyingly, the answers are none other than war, hate and a lost sense of humanity. Combine the three and you have the perfect recipe for dragging the world further away from food security.
In Yemen, two thirds of the population, or 18.8 million people, can no longer survive without aid. Over 7 million of them have no idea how they can feed themselves. The country has been trapped in a conflict caused by Saudi Arabia and Iran, both waging a proxy war in Yemen. Yet all parties involved in the conflict still refuse to provide humanitarian access and prioritize aid, effectively causing more harm to the people of Yemen.
In South Sudan, 7.5 million of its population needs aid and around 3.4 million of them are displaced because of the civil war that has been taking place for the last three years. During his visit to the world's newest nation, O'Brien said that over one million children are estimated to be acutely malnourished, while 270,000 of them are on the brink of death. Like Yemen, the ongoing violence in South Sudan is the reason why its people are suffering from famine.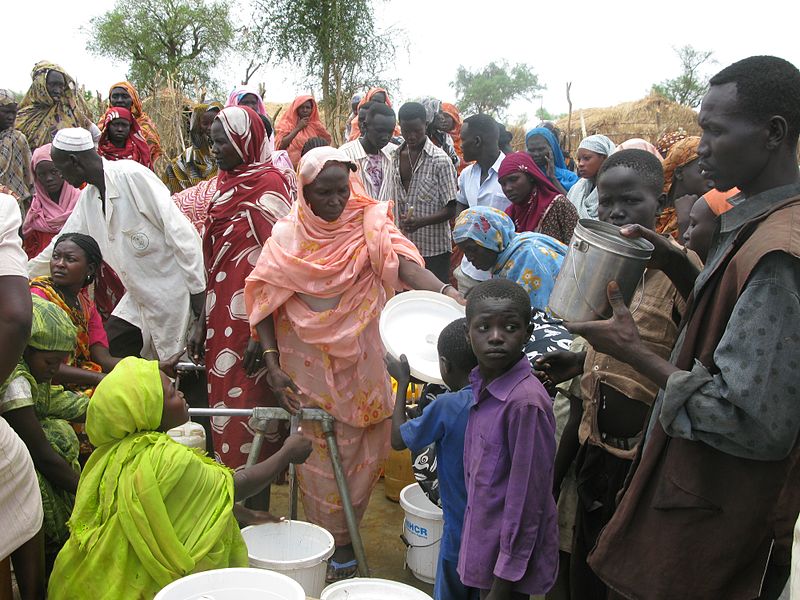 In Somalia, 6.2 million of its people are in need of assistance and nearly three million of them require help to sustain their lives immediately. In Northeast Nigeria, more than 20,000 people have been killed due to the Islamic extremist group known as the Boko Haram insurgency. While the military is now reclaiming territory after seven years of uprising, its people have become victims of disrupted farming and trade, which eventually led to acute malnutrition and famine.
The global food crisis reminds us that it is not just famine and starvation that are responsible for the death and suffering of millions of people across these four countries. But what is even more troubling is the fact that our world is facing what could be the greatest moral crisis in history. There is no other way to eradicate this issue without putting an end to the violence and brutality that have been shrouding these nations.
Indonesia may not exactly be free from a food catastrophe
While Indonesia is not officially among the countries suffering from a food crisis, it is not entirely free from the issue. In a survey led by the International Food Policy Research Institute last year, Indonesia is in fact still seeing a considerable level of hunger.
According to the Global Hunger Index (GHI) in 2016, more than 19 million people in the archipelago are malnourished. Further, at least two children out of 100 die before the age of five. 
While the level of hunger in Indonesia is not yet as threatening as the food crisis that the other four countries are experiencing, Shinta W. Kamdani from the Chamber of Commerce and Industry claimed that it has drawn international attention.
Kamdani said that Indonesia currently sits between Laos and Myanmar in the GHI survey and it must immediately find solutions to reduce the level of hunger among its people.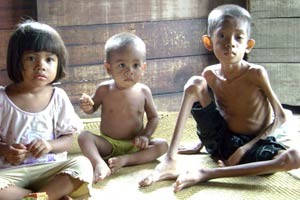 Within the local context, it is not necessarily war or violence that contribute to the people's hunger. It is more of the need to respond to the nation's rapidly increasing population, which currently sits at 1.49 percent annual growth. The government accordingly needs to focus on improving the nation's food and agriculture sector, especially in the wake of inevitable climate change.
Indonesia may not be experiencing a food crisis, but it is indeed facing an issue with food distribution. As a country in Asia that is known for its rice fields, it is upsetting to learn that many people across the country are suffering from hunger and malnutrition. In this regard, Kamdani revealed that the government needs to look at the food sector apart from its industrial aspect and focus more on its sustainable development.
As the world diverts its attention to the imminent food catastrophe in Yemen, South Sudan, Nigeria and Somalia, Indonesia also needs to quickly address its own issue in the food and agriculture space if it wants to prevent further famine threats and provide a safe and healthy environment for its people. The time is now.