At Sekolah Perkumpulan Mandiri (SPM), we don't just provide education – we create a nurturing environment where your child's development takes centre stage.
With a rich history of almost three decades of excellence, SPM stands as a beacon of integrated learning and character development, nestled in the heart of Central Jakarta. If you are seeking an educational journey that goes beyond textbooks and empowers your child to thrive globally, you've found your home.
A Holistic Approach to Education
We believe education is more than just academics; it's about fostering well-rounded individuals equipped to succeed in an ever-evolving world. Our commitment to integrated learning combines the best Indonesian national curriculum with the renowned International Cambridge curriculum. This unique blend ensures that your child receives a comprehensive education that embraces both local context and global perspectives.
Character Development: The Heart of SPM
At SPM, character development is not an afterthought – it's woven into every aspect of our educational philosophy. Our pride lies in the implementation of the Seven Habits of Highly Effective People, a transformative approach that shapes not only academic success but also personal growth. These habits empower our students with the tools to excel in the 21st-century economy and become leaders of tomorrow. From fostering self-confidence to nurturing effective problem-solving skills, these habits form the bedrock of a well-rounded education at SPM.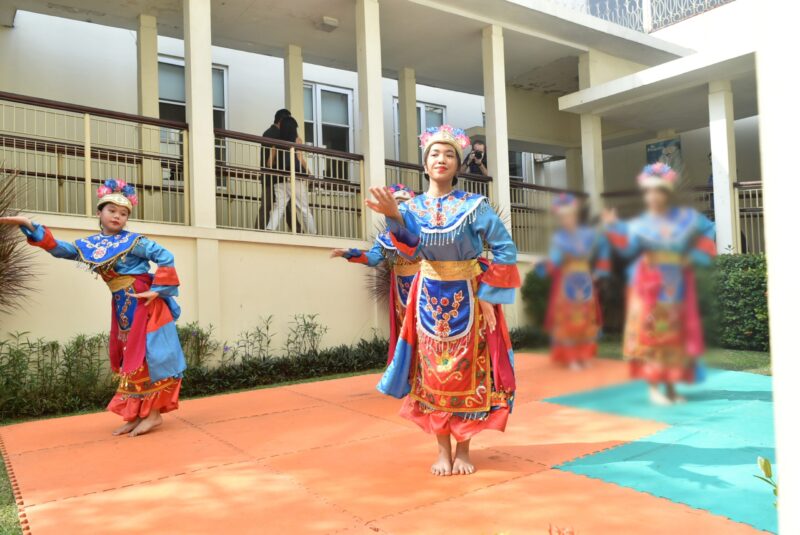 Global Exposure Through Real-Life Experiences
We believe that true learning happens beyond the confines of the classroom. That's why SPM places a strong emphasis on providing students with real-life experiences that broaden their horizons. Through various experiential learning opportunities, your child will be immersed in diverse cultures, viewpoints, and situations. This exposure prepares them to navigate the complexities of an interconnected world, ensuring they're ready to seize both national and international opportunities.
Two Campuses, One Vision
With two campuses strategically located in Menteng and Panglima Polim, SPM offers a seamless educational journey for your child from Kindergarten through High School. Our recently added High School campus in Panglima Polim signifies a new chapter of growth and possibilities for our students as we continue to uphold the standards of excellence that define SPM.
A Beacon of Achievement: The Leader in Me
SPM proudly holds the distinction of being the first Lighthouse school outside of the USA, a testament to our unwavering commitment to the Leader in Me program. Since its inception in 2009, this program has empowered our students with the skills, self-confidence, and adaptability needed to excel in the modern world. By embracing The 7 Habits of Highly Effective People, our students emerge as responsible individuals who possess the ability to set goals, collaborate across diverse backgrounds, and find innovative solutions to complex challenges.
Celebrating Diversity, Nurturing Excellence
Achievement at SPM takes myriad forms. From academic triumphs to non-academic pursuits, our students consistently shine on the national and international stage. Whether securing top positions in sports competitions or representing the school and nation in global debates, every accomplishment underscores the depth of talent and potential within our student community.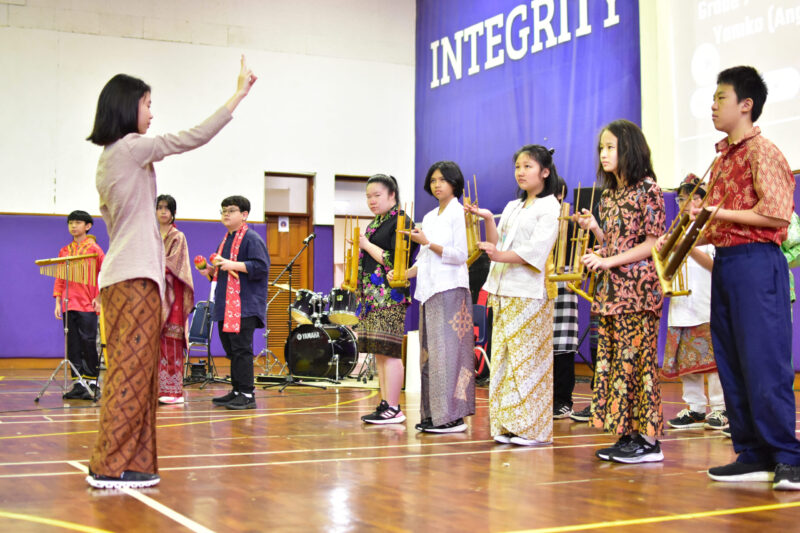 Welcome to the SPM Community: Unleash Your Child's Potential
Your child's journey to success begins with a decision, and that decision starts here. By joining the SPM community, you're not just enrolling your child in a school; you're providing them with a passport to limitless opportunities. Our two campuses, the Kindergarten and Primary campus in Menteng and the soon-to-be-opened July 2024 High School campus in Panglima Polim, serve as hubs of growth and exploration.
Join the Journey: Open House and Leadership Day
We invite you to be a part of our vibrant community, where excellence is not just a goal but a way of life. Experience the transformative atmosphere of SPM firsthand by joining us at our Open House and Leadership Day on Saturday, 16th September 2023. This is your chance to witness the essence of The Leader in Me journey and discover how your child can thrive in our enriching learning environment.
At SPM, we don't just educate; we empower. We don't just instruct; we inspire. Join us in shaping a future where your child's potential knows no bounds. Unleash their capabilities and watch them soar to heights you've only imagined.
Enroll today and embark on a journey of excellence with Sekolah Perkumpulan Mandiri. Together, we'll unlock a world of possibilities for your child's bright future.
Unleash the Leader in Your Child. Unleash Tomorrow.