A leading aesthetic clinic in Jakarta, Crystal Aesthetic Clinic, is introducing a new laser technology called Pico by Crystal.
The Pico by Crystal launch event was held on Tuesday, 17th September 2019 at Crystal Clinic – Jl. Kendal No. 23 Menteng, Central Jakarta.
The event was attended by famous, local Indonesian artists, some of whom are also loyal customers of Crystal Clinic namely Lina Pricilla, Rima Melati, Karlina, Cut Keke, Ariel NOAH, Denira Wiraguna, and several other artists as the Face of Crystal Aesthetic Clinic.
Pico by Crystal is a treatment based on the Picosecond Laser System with non-ablative lasers primarily used to eliminate pigmentation, acne scars, skin rejuvenation, skin lightening and tattoo removal. The technology uses a wavelength of light that is unique and special lenses to change the laser energy into gentle pressure.
This pressure creates new collagen and elastin without burning or damaging the skin. Treatment by Crystal Pico helps to improve the skin and reduce signs of aging, such as wrinkles, acne scars, and blemishes. In terms of speed and comfort, the performance of Pico By Crystal is superior to other tools.
Pico Excellence by Crystal has got the US FDA Approval stamp. Pico treatment requires fewer treatment sessions to achieve optimum results and the possibility of much more minimal blackage.
"Pico can be used to fix the pigment in skin disorders such as freckles, age spots, and lentigines. It can also help eliminate black and colored tattoos. Besides that, Pico by Crystal also serves as a skin rejuvenation and skin tightening treatment and can help remove scars", said Kartini, head physician at Crystal Clinic.
Pico workmanship by Crystal varies between 2-8 weeks depending on the type of treatment and the treatment area. Downtime varies from none, to reddish or black which will disappear within a few hours to several days or about a week, depending on the type treatments. Pico by Crystal can be done on almost all skin types.
Pico by Crystal is an appropriate treatment choice for women who want to have perfect skin immediately because it requires fewer treatment sessions and there is little possibility of blemishes returning.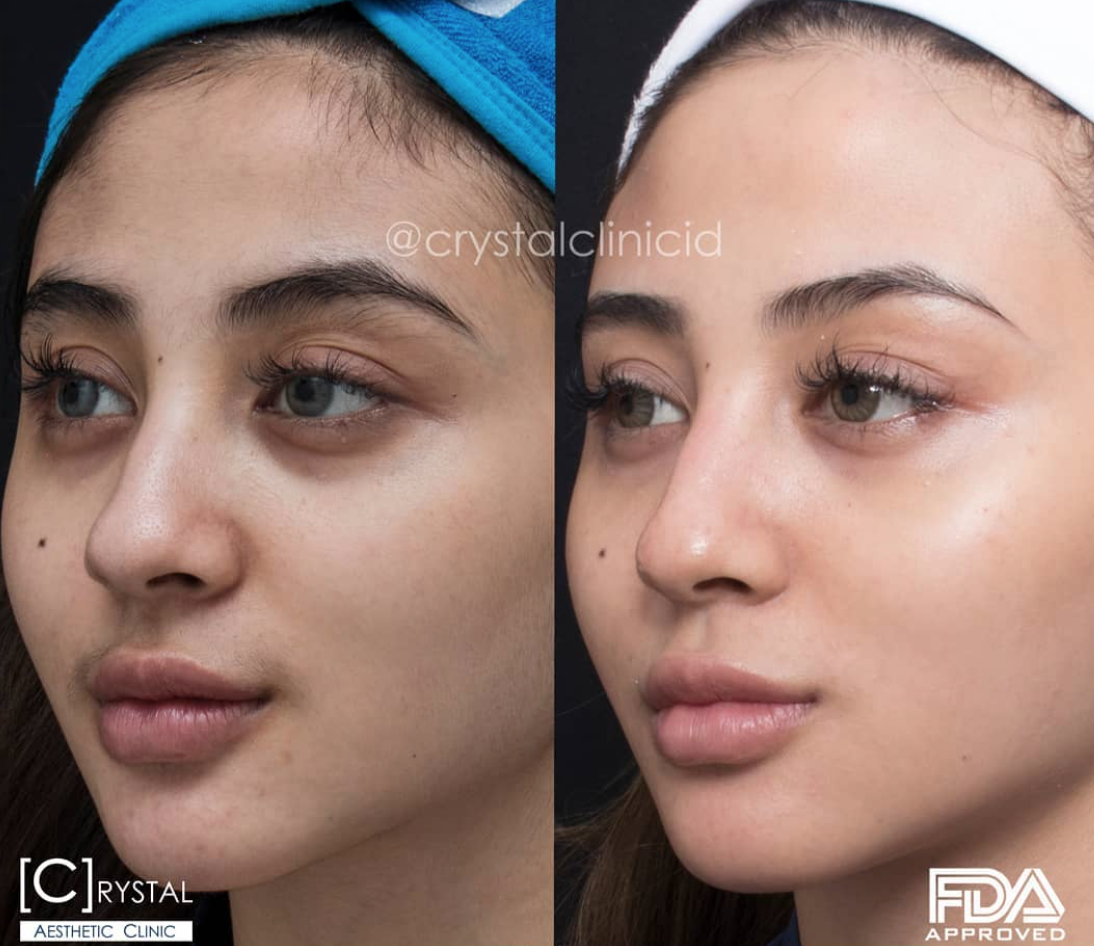 Crystal Aesthetic Clinic
Address: Jl. Kendal No.23, RT.10/RW.6, Dukuh Atas, Menteng, Kec. Menteng, Kota Jakarta Pusat, Daerah Khusus Ibukota Jakarta 10510
Hours:
Monday – Saturday 10 PM – 6PM
Closed on Sunday
Phone: (021) 31903778