Love and lust, facilitated by dating apps, can make people blind to fraud.
Indonesia's dating scene has changed big time over the past 20 years. Going to bars in the hope of hooking up is passé. For Indonesians seeking romance or sex, digital technology has made it a doddle to find prospective partners. It has also been a boon to pimps and scammers.
After smartphones became mainstream around 2010, apps such as Skout, WeChat, Tinder, Badoo and BeeTalk have allowed users to find people nearby to start a friendship or a more physical encounter. Such apps are not supposed to be used for solicitation or illegal activities, but criminals are heedless to such terms.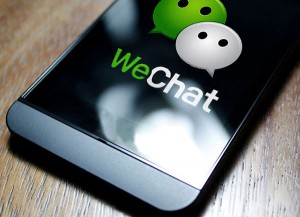 A couple of weeks ago, while dining with a friend in Jakarta's Chinatown district of Glodok, he jabbed excitedly at his phone, declaring he had hit the mother lode of WeChat. Unfamiliar with the app, I requested an explanation. In short, you can search for nearby users by gender, peruse their photos and send messages. Nearly all of the 'women' on WeChat that night in the Glodok and Mangga Besar area were offering 'massage' services. Charges started at Rp.200,000 for a 'family massage' (a euphemism for non-sexual service), while others were offering 'massage with finish' and 'sex' for Rp.300,000 and upward. Online prostitution, in other words.
But don't make the mistake of thinking the women are freelancers or even women. When you 'chat' with a woman offering any sort of service, you're probably talking to her male pimp who has a dozen or more female accounts on various apps. The pimp will pose as a woman and then send one or more to your residence or hotel. Don't be surprised if she doesn't resemble the enticing photo. Images are often fake, or filters can transform frightening faces into flawless beauties.
Location is everything. If you're coincidentally near a red light district, you might think nearly all WeChat users are sex workers or people purchasing physical intimacy. Try the app from a more sedate suburb and you'll find plenty of people who are just lonely or desperate.
Some desperate men have been conned by impossibly attractive users, who offer sex but first demand a deposit via bank transfer or phone credit. After paying the deposit, the man gets nothing except a lesson to think with his brain instead. Others learn lessons in the importance of safe sex.
Serial Scammer
Badoo allows you to view users' photos and tap either a heart (for those you like) or a cross (for those who don't interest you). You can also view nearby people, send instant messages and even break hearts and bank accounts.
Udin Mujiantoko, 39, an unemployed man who had three wives and lived with his in-laws in Sidoarjo, East Java, used Badoo to meet and defraud at least six women in 2016. He posed as the general manager of a Kalimantan-based coal company and claimed to be looking for a wife.
Renting a car to enhance his rich businessman persona, Udin usually met his victims over coffee and soon promised to marry them. He would then concoct an excuse to borrow money, anywhere from Rp.400,000 to Rp.15 million. After receiving the cash, he would change his phone number and start trawling for the next victim.
Police said he slept with at least three of his victims. Udin claimed he was able to seduce the women because he wore a magical amulet – a leather pouch containing a bit of metal and some plant roots – attached to his belt. He was arrested in October following a complaint by his final victim, Triana, who had given him Rp.15 million.
Badoo Behind Bars 
Mobile phones are forbidden in Indonesian prisons, but inmates with enough money can obtain such luxuries. At a jail in Ciamis, West Java, a prisoner borrowed a smartphone and created a Badoo account, enabling him to befriend a young woman who ended up sending him Rp.400 million.
Ris, 23, who was serving a sentence for sexual abuse and assault, made contact with Ernawati, 21, a resident of Blitar, Central Java, in 2014. Claiming to be an employee of state oil and gas company Pertamina, he seduced her with sweet words. During their two-year online relationship, he often asked to borrow money, ranging from Rp.3 million to Rp.10 million, on the grounds that his salary could not be drawn.
By July of 2016, Ris had been released from jail, but he still refused to meet Ernawati, who was starting to suspect she had been conned. She finally managed to track down Ris and had him arrested in August. He said he resorted to fraud because of high living expenses in jail.
Blackmail
Befriending strangers on Facebook can be asking for trouble, especially if you're an affluent celebrity. Singer, actor and TV host Indra Bekti, 39, became embroiled in a scandal last year after two younger men separately accused him of sexual abuse.
Lalu Gigih Arsanofa, 32, an aspiring actor from Lombok, met Indra via Facebook in May 2015 and was encouraged to come to Jakarta. He later claimed Indra had promised him TV and movie roles in return for sex, but the jobs never eventuated.
Gigih in January 2016 reported Indra for alleged abuse, but police deemed there was insufficient evidence. He and his lawyer then released a phone recording in which a voice, allegedly Indra, is heard urging Gigih not to press sexual abuse charges.
Indra, whose films include My Name is Dick and Bad Wolves, said Gigih was only seeking attention. He also said the release of the phone recording was illegal. Gigih next released a screen-grab of a WhatsApp conversation in which Indra allegedly asks him for sex.
The case went quiet until late December of 2016, when Gigih posted a photo of himself with a new blue sports car. He captioned it: "Peace money from Indra Bekti, immediately get a Ford Mustang."
Indra's other accuser was Reza Pahlavi. He claimed to have been abused in 2010 when he was only 17 years old. He alleged that Indra had locked him in a bedroom and coerced him into sex after a massage. The actor's lawyer denied all allegations.
WeChat, You Lose
Ken Arga Syahputra, 30, a resident of Manggarai, South Jakarta, was arrested in May of 2015 in the seaside resort of Ancol, North Jakarta, after stealing from at least ten women he had met via WeChat.
Posing variously as a coal businessman, car dealer or engineer, he picked up women in his Chevrolet Spin and usually took them on dates to Ancol or Taman Mini theme park. When a woman needed to go to the toilet or wanted to pray at a mosque, he would drive away with her handbag and valuables.
One of his victims claimed he hypnotized her, unbuttoned her shirt and stole her gold necklace before she realized what had happened. She says he then drove off when she went to a mosque for evening prayers.
Plenty of people today meet their soul mate through dating apps, but if you don't exercise due caution, you may find only regret, disease and misery.
Featured Image via Clem Onojeghuo