BSD City hosted the players of the popular Southeast Asian online game, Mobile Legends Bang Bang (MLBB), in the event called Nongkrong Esport Kuy, or Let's Hangout Esports, on 23-29th November 2019 at The Breeze, BSD City.
"Following several online game tournaments that have been conducted at BSD City, this time we are targeting younger users through the Mobile Legends Bang Bang game. Although the average age of players is fairly young, this game has become a phenomenon in Southeast Asia and has a large and strong community," said Project Leader of the Digital Hub from Sinar Mas Land, Irawan Harahap.
Currently, the e-sports industry is becoming a global phenomenon and is also developing very rapidly in Indonesia. Therefore, Sinar Mas Land continuously supports various online game tournament activities.
"Sinar Mas Land will continue to facilitate this development, for the creation of millennial talents that can advance the creative digital industry; especially in the development of the Digital Hub project in BSD City that we dedicate to startups and multinational companies in the field of technology and digital," added Harahap.
The event was initiated by Ternakopi, a local coffee business network led by Kaesang Pangarep, a young entrepreneur in the field of food and beverage who also likes online games. Pangarep himself has an MLBB team named Genflix Aerowolf, which organised this event.
"We held this event to bring together two cultures that are currently booming; playing games and having coffee. This event is done casually but has a great intention to improve the quality of e-sports gamers so that they can start playing games at a professional level. That way, gamers can have an income, not just have mere entertainment," said Pangarep.
Let's Hangout E-sport was also attended by Michael Widjaja, Group CEO – Sinar Mas Land; Jessnolimit, MLBB Esport Content Creator; Aswin Atonie, Moonton; Anthony Gan, CEO – Gan Capital; and Wesley Harjono, CEO – GK Plug and Play Indonesia. The event was also enlivened by a talk show hosted by Coki and Muslim, and attended by pro-player exporters Clara Mongstar, Gianluigi, Edward Arifin, JessNoLimit, Brandon Kent, and Citra Cantika.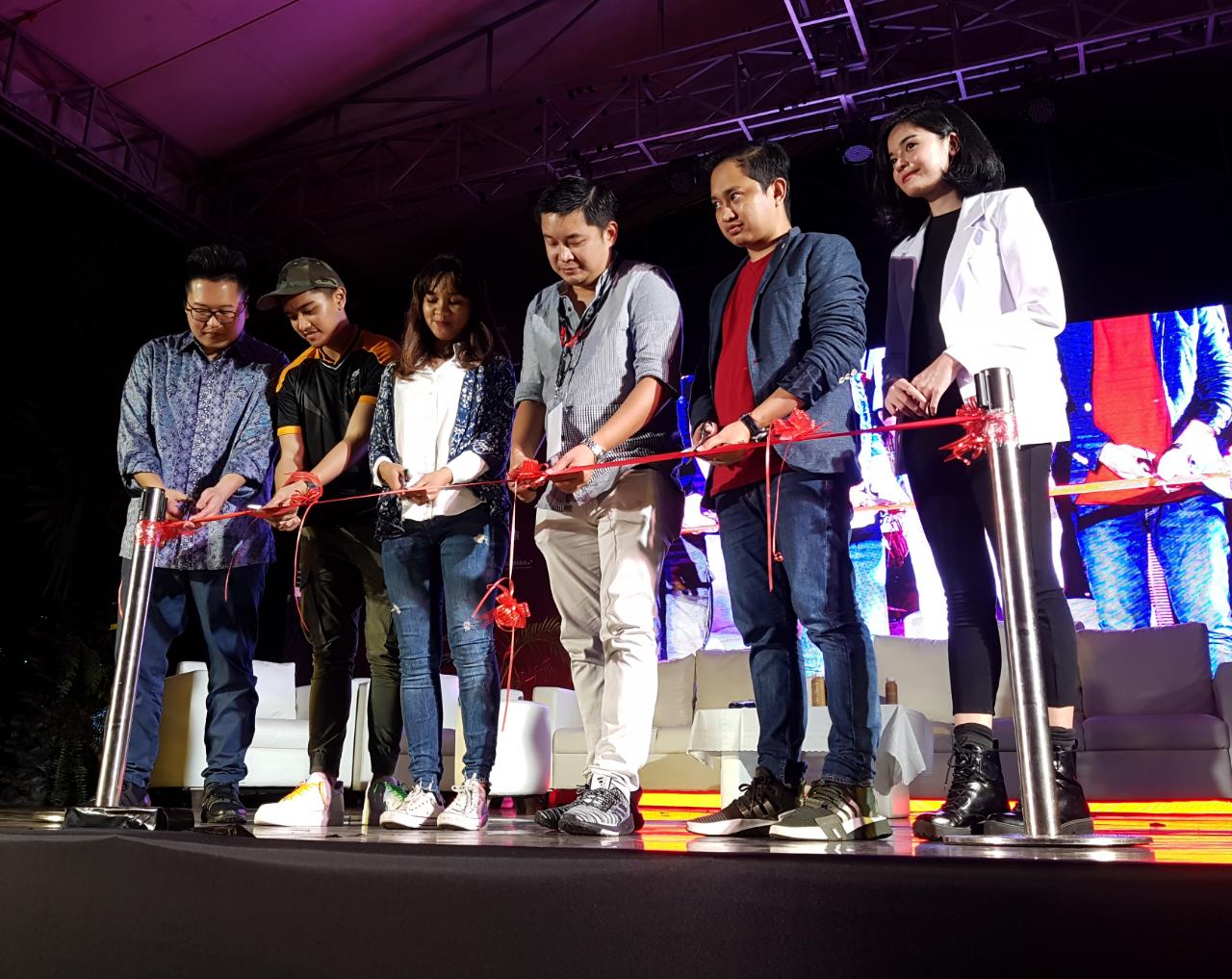 In addition to the MLBB Tournament, this event also featured engaging panel discussions, stand up comedy, youth markets, e-sport education, meet and greet sessions, and also fun matches. Only 17 winners could win prizes for a total value of Rp300 million in the form of cash, Honda Vario motorcycles, and Toyota Avanza Veloz cars.
The MLBB Campus Tournament Livestock team brings together online gamers from various universities in BSD City and its surrounding areas. The MLBB campus tournament agenda was enlivened by casters from the Funny Indonesian Assembly (MLI) Gaming.