An Argentinian girl's mother has recently arrived in Indonesia to find her daughter after having been missing over eight months.
Alum Langone Avalos, aged 7, was kidnapped in Argentina in June 2017. She was last seen in Toraja in South Sulawesi after having been sighted in Jakarta.
"I am desperate…her father took her out of my country illegally and he has taken her away from her school, her friends, her family, and above all – her mother," said Avalos at a press conference at the Embassy of Argentina in Jakarta as reported by rappler.com.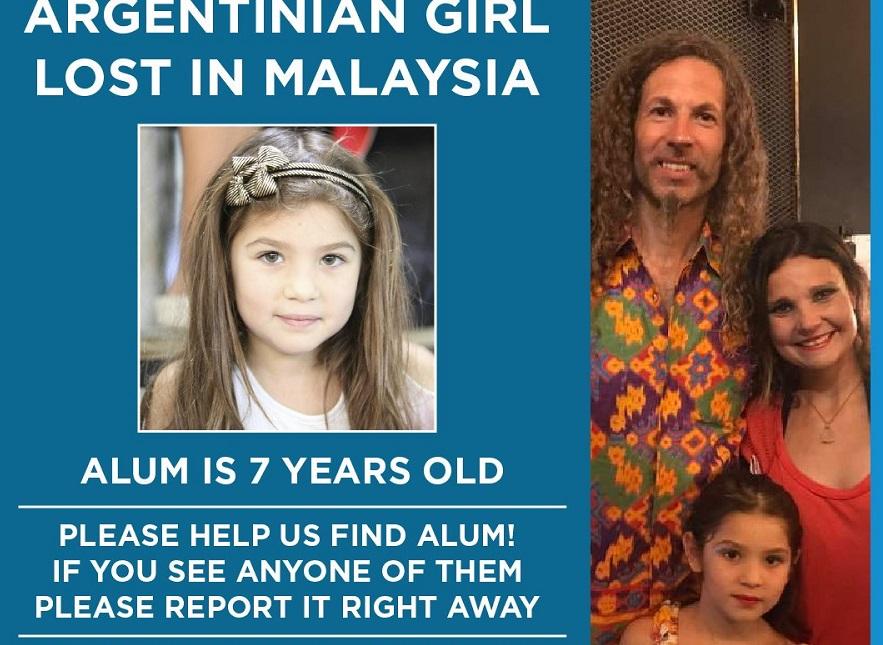 Jorge Langone, the father accused of kidnapping Alum, first took the child to Bolivia.
Elizabeth Avalos separated from Langone in 2013 because of his violent behavior. Avalos was granted full custody rights by the courts in Argentina. However, Langone was allowed visitation.
"He would always tell me he wanted to go traveling with his daughter, he did not want that Alum went to school because he thinks that school is bad," she said. Avalos added that this was not the first time Langone kidnapped Alum, citing multiple occasions when Langone took the girl away.
Langone is believed to be accompanied by his girlfriend Candela Gutierrez. Langone and Gutierrez, travel as a family with Alum and also use fake names. They hitchhike and pay for their travels by working as a musician and dancer, respectively.
Interpol has issued a warrant of arrest for Langone and Gutierrez. The Ambassador of Argentina to Indonesia, Ricardo Luis Bocalandro, pleaded for Indonesians to assist in the search for Alum. He urged anyone with information to contact the Argentina Embassy in Indonesia.
Photo courtesy of Deborah Lee/Rappler.com