A prison break took place in Bali on Monday, June 19, 2017. Four foreign prisoners broke out of Kerobokan Correctional Facility at 6:00 am local time. This is not the first time this has happened on the island.
The fugitives are Shaun Edward Davidson (Eddie Lonsdale) from Australia, Dimitar Nikolov Liev from Bulgaria, Sayed Mohammed Said from India and Tee Kok King from Malaysia.
These four men were convicted for various cases. Davidson falsified his identity as Michael John Bayman and overstayed his visa in Indonesia. He was jailed in September of 2016 and had only two months and 15 days left on his sentence.
Liev was arrested for money laundering in Bali in October 2013. He planned to escape to Serbia where he was finally arrested in 2015. Liev had five years and three months of sentence.
Indian felon Said was jailed for drug smuggling with possession of 1.53 kilograms of crystal meth. He brought the meth from Bangkok in March of 2016 and was convicted with 14 years of prison time. Said was serving his sentence for 12 years and three months to go.
The fourth prisoner Tee Kok King was also jailed for drug smuggling back in January of 2016. He hid 25 grams of meth and marijuana in small coffee sachets and was soon discovered by Bali's immigration officers during an X-ray scan at the airport. King still had six years and one month left on his sentence before he was eligible for release.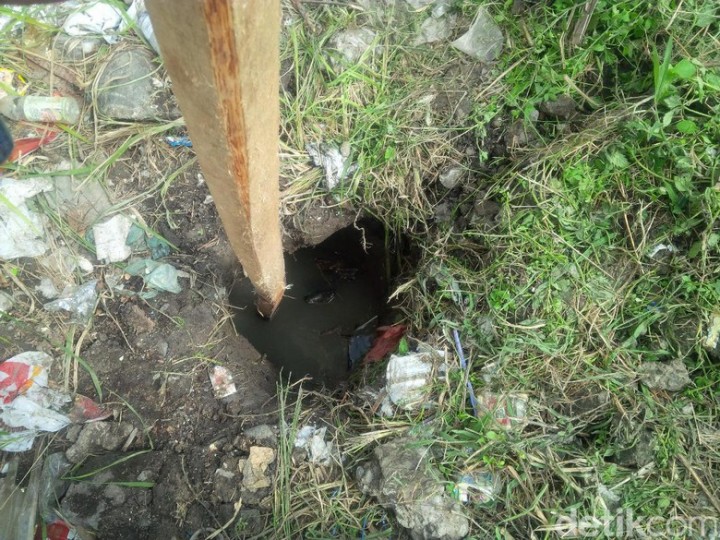 These four prisoners escaped through a 50 x 75-centimetre tunnel in the facility. Reportedly, they secretly dug the 15-metre tunnel which allowed them to escape outside the prison walls.
When police checked the scene, the inside of the tunnel was filled with water. Police also found wet clothes and soft soil on the side of the tunnel. The soil was reportedly easy to dig into if one was using just their bare hands.
"The water tunnel's position is still being investigated and it looks like it was used for a ditch. We thought the water tunnel was a septic tank because no one was allowed to go in and out," said Kerobokan Correctional Facility Chief Warden Tony Nainggolan.
How the four prisoners managed to find the tunnel remains unknown. "We found no devices, only two buckets, wet towels, water bottles and flip flops. We will coordinate with the authorities for further investigation," said Nainggolan.
Authorities are also investigating whether there were more inmates involved in the escape.
The whereabouts of these escaped prisoners are also unknown. The facility is coordinating with Bali's police, Denpasar detectives, Immigration and the Indonesian National Armed Forces to pursue the prisoners who remain at large.