What happens when a classically trained chef turns to the island of Bali for inspiration? A new type of cuisine that makes instant delicious shockwaves with fresh local ingredients and is popular with both locals and expats.
People who spend much time in Ubud understand the lay of the land via the numerous vegan and raw foods cafés that litter the roads and alleyways in this quiet, spiritual town. But after a day of pressing through the throngs of blond dreadlocked backpackers at the art market, and narrowly dodge becoming the latest Internet meme sensation with some naughty monkeys at the forest-park sanctuary, one needs proper sustenance with real soul and creative balance.
My experience in Bali, and Ubud in particular, has been bittersweet. I first visited the island in 1999, when tourists were trickling through mostly the beach resort towns and most of the island was unspoilt by construction. I remember being able to see mostly green to the horizon, and Balinese food was still deliciously spicy and available.
The proliferation of construction and the multi-billion dollar tourism industry that is now Bali renders me full of this tranquil nostalgia from my first visit, but is also a source of some pride for local businesses and the residents who have been able to take advantage of the opportunities that have arisen over the past two decades.
Seeing the restaurant scene bloom into this chaotically beautiful amalgam is also a source of mixed emotions. On the one hand, the new cropping of foreign chains and fast food fixtures are reproachable, but unavoidable. On the other hand, there is a local movement of amazingly talented chefs who have made Bali their home and truly incorporate the best of their home cuisines – from techniques to flavour profiles – with the gorgeous spices and fresh local island ingredients that are distinctly Bali.
Chef Salans has been cooking and running kitchens since roughly the time I first visited Bali. Mozaic Restaurant Gastronomique is one that Salans developed and mastered his own style of cuisine with – marrying the techniques of Western modern cooking and presentation, with the native ingredients and amazing flavours of Indonesia. After over 15 years of operations, Mozaic is still regarded as one of the best dining experiences, not only in Bali, but the whole of Asia. It has received numerous accolades from some of the most prestigious publications worldwide. Salans is, by all accounts, one of Bali's first true celebrity chefs.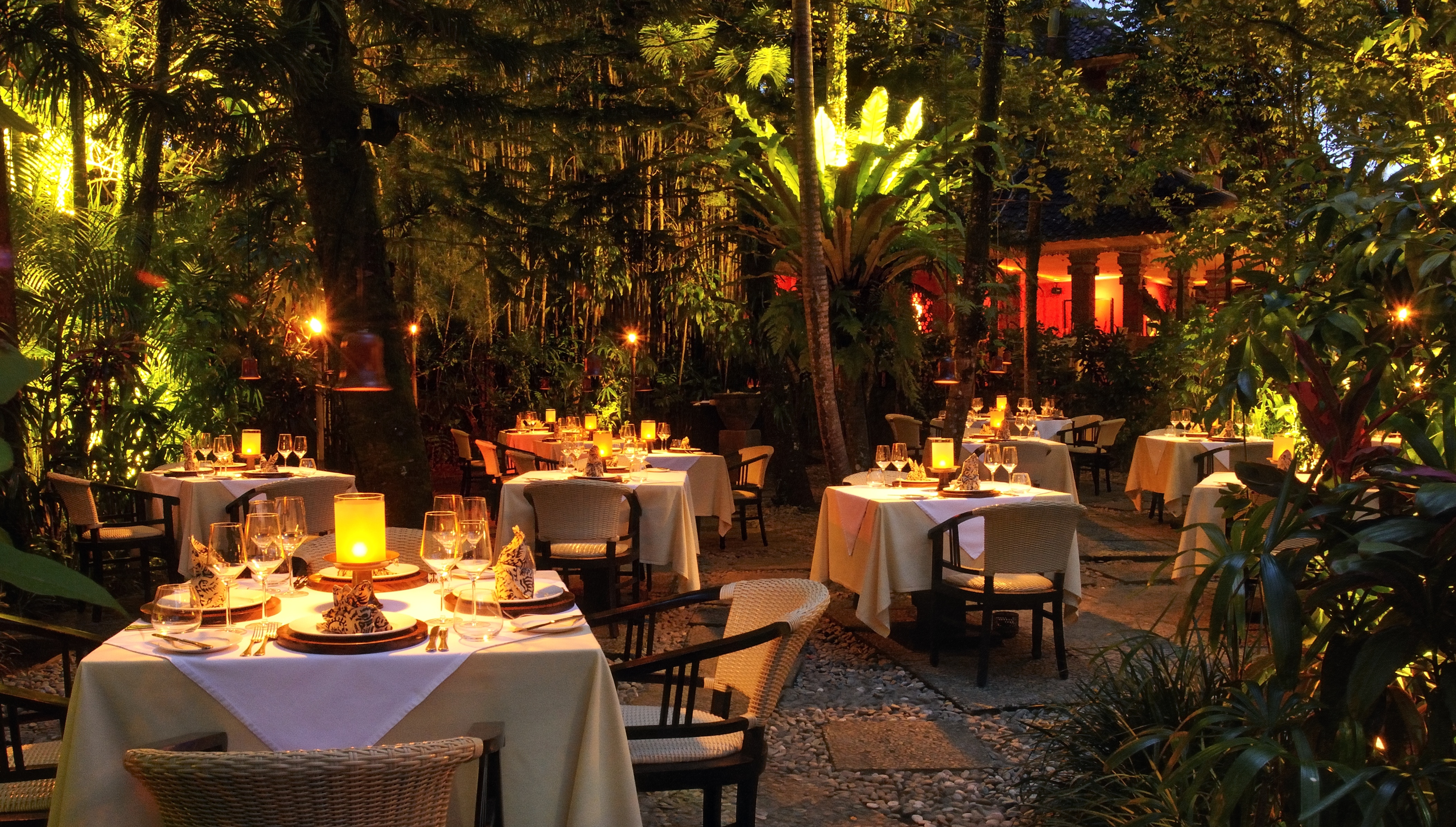 "My philosophy to cooking would be to respect the environment in which I live and to try to glorify it as much as possible. In Bali, my cuisine must reflect this. In my restaurants, everything is about local and seasonal ingredients – the kluwek nut, torch ginger flower, belimbing wuluh and more," explains Chef Salans.
He finds inspiration from almost everything: a painting, his children, his wife and her cooking, local markets and other chefs. His own style has developed over the past 20 years, and even though it has had its own challenges – from sourcing local ingredients that are unknown or lost to short supply seasons where one key item only lasts for three weeks per year – Salans has become successful enough in spite of these issues and has bred a hospitality empire that is comprised of books, restaurants, television appearances and consultancies.
Competition notwithstanding, Salans is proud of the development of the local restaurant scene.
"There is so much happening – unfortunately as many openings as closings – but it shows that there is a real interest in people investing themselves in setting up shop in Bali.
What I really am happy to see is the emergence of Indonesian chefs and restaurateurs opening their own restaurants and trying to make a name for themselves. This is the real future of the Indonesia food industry.
Sometimes, I think that I have been a part of growing the next generation and that makes me feel really proud," states the chef.
Although he admits his favourite food is mostly prepared by his wife, he also enjoys the babi guling at Ibu Oka's and Locavore, a relatively new addition to the Ubud fine-dining scene. He's no stranger to sidling up to his own Spices restaurant to dine on his version of comfort food on his days off.
To date, Chris Salans remains one of Bali's top culinary ambassadors, promoting the island as a foodie destination and participating in culinary events worldwide as a Master Chef. With two restaurants, one award-winning cookbook, Masterchef Indonesia television appearances and culinary accolades under his belt, what's next for this long-standing restaurateur and chef?
Salans is currently shooting Iron Chef Indonesia in Jakarta with RCTI TV, which should begin airing in April. The Seminyak Spices restaurant is also slated to open soon, a welcome addition to his Ubud and Sanur locations.