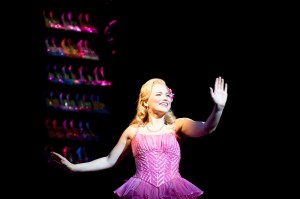 As the economy booms, more and more Indonesians head to the City of Lions for their entertainment needs, whether it be to the cinema, theatre or restaurants. Although big name acts have recently performed in Jakarta, Singapore still attracts more international talent and organizes more cultural festivals. As a result, the production of Wicked at the Marina Bay Sands Hotel is sure to interest many of our readers.
Based on the novel by Gregory Maguire, Wicked is a musical of ambition and scope that has not been seen since Phantom of the Opera. The story is an extrapolation of the Wizard of Oz, tracing the past of two girls, one fair and lovely (Glinda) and the other with emerald skin (Elphaba), who go on to become the Witches of Oz. The show is thus the backstory to the Wizard of Oz told in song, dance, pomp and special effects. The result is a multimedia Broadway show that has stunned audiences all over the world. Thus far, the show has travelled to the U.K., North America, Germany, Japan and Australia (among others) to full houses. On Broadway alone, it rang up receipts of US$1.6 million a week and over 6 million people came to see it. Amazingly, it is currently in its 9th year on Broadway and going strong.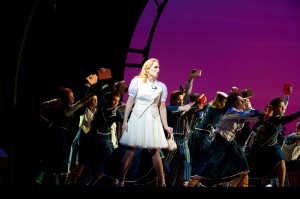 At the heart of the show is the question, how could two friends grow up together and yet take such divergent paths? The story traces their odyssey and the experiences and feelings that shape their upbringing, bringing them to their destinies as the Witches of Oz. One is smart and popular, while the other is fiery and misunderstood. The lead roles are played by Australian actresses Jemma Rix and Suzie Mathers in what could be the defining musical of the decade.
Wicked is now in Singapore and it promises to be a great success. If past results are any indicator – the show has won over 35 awards including a Tony and a Grammy – we can expect it to play to sold out audiences in Singapore as well. Milan Rokic of BASE ENTERTAINMENT commented, "This production is a first class event, and we welcome its arrival in Singapore. The set of Wicked on the Grand Theatre stage at Marina Bay Sands looks spectacular, and the cast have been rehearsing hard in Melbourne, so we expect to be wowed by an unbelievable performance and dazzled by the thrilling music, the intricate costumes, beautiful lighting and stunning physical production."
For more information go to www.wickedthemusical.com.sg and for ticketing www.MarinaBaySands.com/ticketing.