Tis Season to be Jolly! Have festive celebrations with your dearest with Clairmont's new flavour: "Salted Caramello", a perfectly moist caramel cake layered between rich and creamy salted caramel sauce. A delicious yet sweet and salty taste inside your mouth that everyone will surely enjoy! Salted Caramello is available from size 18 cm for only Rp255,000 and 20 cm for only Rp345,000 in all Clairmont  stores.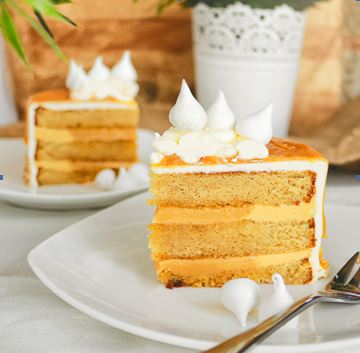 Don't miss the last Payday Party in 2018! The Payday Party will fall on the last week of November from 26 to December 3, 2018. Payday Party is back with a special price for previously launched and best seller cakes from the last quarter of 2018; "Cookies n Cream" and "Thai Tea" both are available in size 18 cm for only Rp199,000. More attractive offers to find are the all-time best sellers: "Brownies Cheese", "Premium Blueberry", Triple Choco", "Caramelux" and "Choco Marshmallow" for size 20 cm for only Rp245,000. For special celebrations with bigger cakes, Clairmont also has a special discount of 30% for "Red Velvet Nougat" and "Triple Choco" and an even more attractive offer is a discount of 50% for "Cookies n Cream" and "Brownies Choco" on online orders.
Welcoming the Festive season, from November 19 to December 5, 2018, Clairmont  offers an "Early Bird promotion" for Corporate orders of Christmas Joyful products which include an attractive discount and benefits for gifting, appreciation, celebration and loyalty programs. The Christmas Joyful items and variants range from Christmas gift box, Seasonal hampers to Christmas Icing specialty cakes with modern elegant looks and prices that meet your budget range from Rp245,000 for Christmas gift box, Rp875,000 for Seasonal Hampers and Rp595,000 for Christmas Icing cake. Find our Festive display at Clairmont stores near you!